OK, I'll admit it: no matter how hard I try, I just can't get myself to be a lover of all things … green. I can only dream of being one of those people that has a post-Pilates green smoothie for breakfast, a hearty and colorful salad for lunch, and a spinach-filled dish for dinner.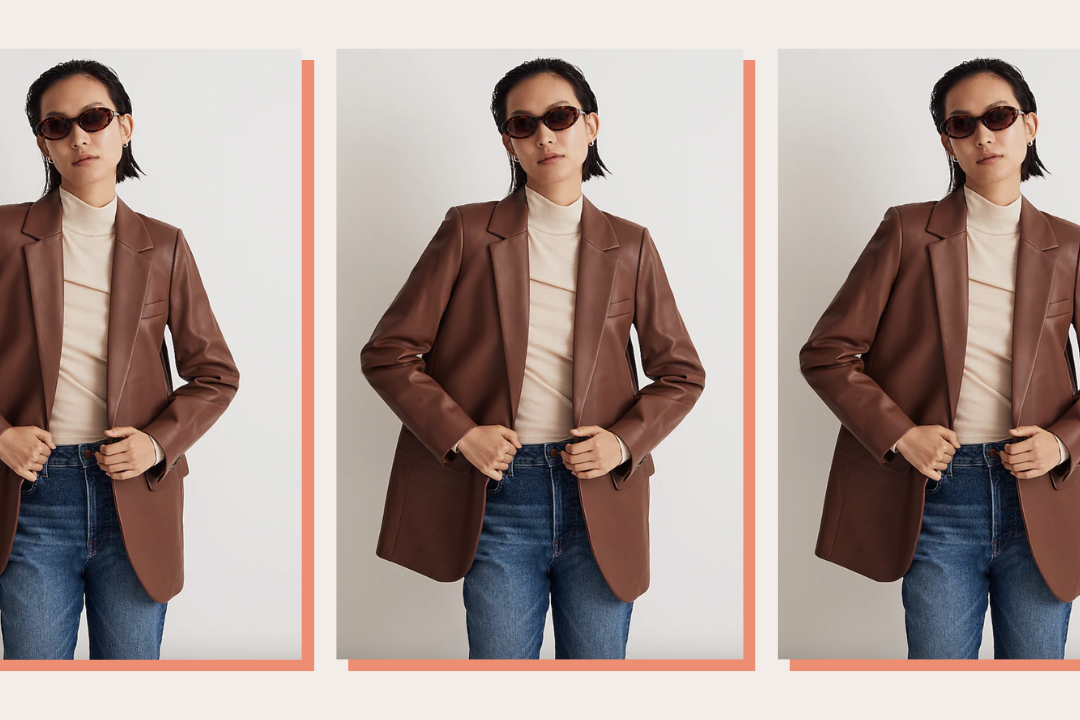 time for your fall wardrobe update!
I didn't make any New Year's resolutions this year, but I did write down a few attainable goals for 2020. I broke them down into four categories, one of them being "health," and I made the simple goal of eating cleaner this year — so I set out to find some new ways to sneak in my greens — other than a basic salad — and now I'm sharing them with you!
1. Smoothies
This might be an obvious one, but I think it's also the sneakiest one on this list. There are a million green smoothie recipes and combinations out there, and most involve fruit that totally masks the taste of greens. Try this delicious-looking kiwi and kale smoothie, or a classic green smoothie. And if you already have your go-to smoothie recipe, try adding in a handful of spinach or kale next time!
2. Fresh Juice
Want to learn something new or pick up another hobby in 2020? Amazon Prime yourself a juicer (more affordable than one would think!) and get to work on at-home juicing. This simple green juice recipe is packed to the brim with nutrients from green veggies, but it tastes like apple! And if you're not down with juicing at home, check out your local grocery store for fresh juices made in-house.
3. Wraps
One of my favorite homemade meals of all time is tofu lettuce wraps, so this one is a no-brainer (and delicious) way to get in some greens (and if you prefer a non-tofu option, try out these Asian chicken lettuce wraps). You can also use lettuce wraps — butter lettuce is a great option — to replace burger buns or tortillas and taco shells!
4. Chips
OK, it seems like the laws of the universe would make this impossible, but chips … made from kale … are actually … delicious? And extremely nutritious too, of course. Try out this simple 3-ingredient recipe and see for yourself.
5. Pesto and sauces
It never even crossed my mind that I could sneak in some extra greens just by eating one of my favorite meals: pasta. This pesto recipe is loaded with kale and parsley (but you could add even more greens if you want!), and if you make your own pasta sauce (I respect you, by the way), throw in some extra spinach for an added nutritional factor.
6. Add them to a dish you already love
Oh, did I already mention I love pasta? One of my favorite hacks for eating my greens is adding spinach to my pasta. You can really add some spinach to anything, whether it be your go-to soup, homemade pizza, or your favorite pasta dish. And next time you're making yourself a sandwich or a wrap, throw some hearty spring mix on there!
7. Sneak them in your snacks or try a substitute
Next time you're at Trader Joe's picking up your favorite dip, grab one with spinach or kale in it. If you make your own guac or hummus, try adding chopped greens into the mix. And if you're feeling like something a little different, test out this spicy green cashew dip recipe! There are also lots of pasta and tortilla options that include green veggies, making it super easy to swap out your go-to for an option with extra nutritional value.
8. Powdered greens and supplements
If nothing on this list sounds doable to you, or if you just want even more greens in your diet, there's also the option of powdered greens. This is the easiest way to add tons of nutrients from leafy greens to your smoothies, water (and other drinks), or into recipes you're already making. Our resident wellness enthusiast, Josie, loves these 8Greens tablets for kickstarting her day!