My very close and lovely friend Sarah has been chronicling her stay-at-home woes in our group chat over the past few days, and after a long discussion, she told us she was tempted to cut her bangs. Immediately, the rest of us said, "NOOOOO," "ABSOLUTELY NOT," "Sarah you will regret this"—you know, everything you say to a friend about to make a huge mistake. I'm all for making a change—heck, I dyed my hair every color possible before I was even 18. Dying or cutting your hair gives you a brand new feeling not many other things can provide. I mean, there's a reason post-breakup haircuts are a thing.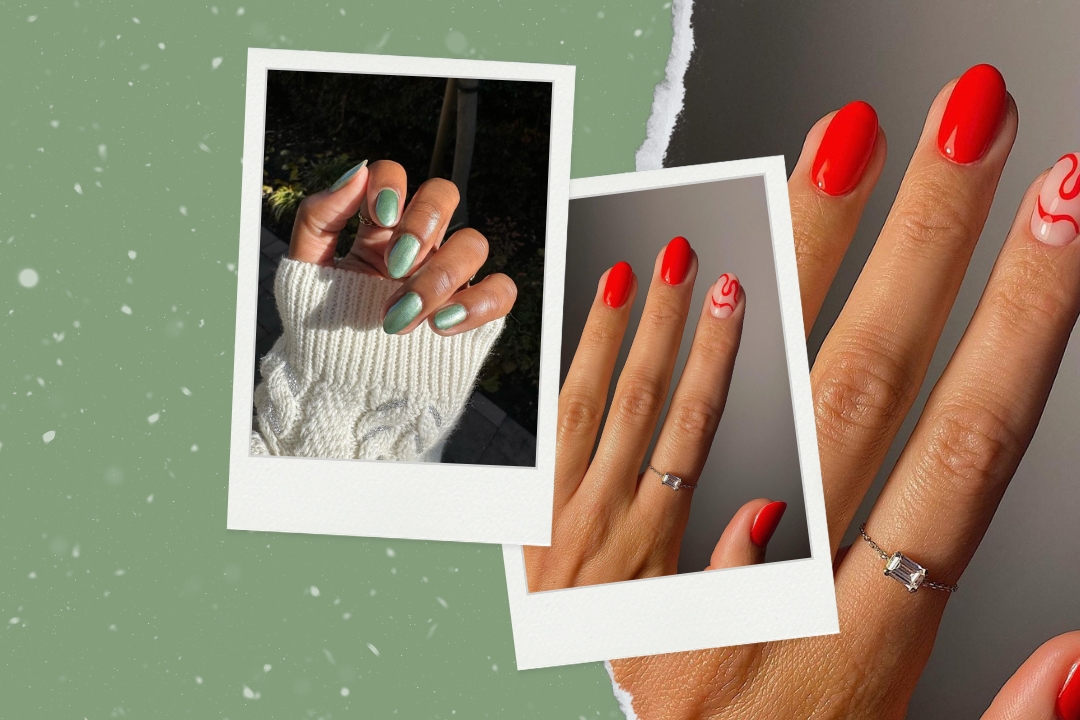 every one of them is a certified sleigh
But there are ways to make a change without hacking away at your hair with a pair of craft scissors. We will see our hairstylists and colorists again, and if they catch that box dye or a botched haircut, fixing it might be quite costly. Make your stylist (and your post-WFH self) happy and choose one of these ways to change up your life instead.
1. Do a hair gloss
A hair gloss won't change the color of your hair, but it will help fill in the spots that need a little extra something before you can get back into seeing your colorist. It can tone your color, add shine, and overall improve the look of your hair. We obviously love this one from Kristin Ess. And if you can't find your specific color, she offers a clear gloss that will do everything above without changing up the color.
2. Upgrade your skincare routine
Although you might have your base routine down pat, adding a few extra products to your routine right now doesn't hurt. We recommend a physical exfoliator (to remove dead skin and help your skin appear brighter and smoother); a few masks to treat blemishes/clogged pores, hydration, and dullness; and a serum for whatever your skincare goals are. You don't have to entirely overhaul your routine to see results; sometimes adding in a few targeted products can improve your skin. Assess what you're after and make decisions that way.
3. Try a temporary color
Your hairdresser might be a little annoyed with this one, but it's nothing as bad as a boxed dye. If you're bored with your hair color or just want to experiment and have fun, a temporary color is a great idea. These ones from Moroccanoil are actually a deep-conditioning hair mask with an added temporary color. You can get your current hair color to just brighten it up or try something new, like rose gold or champagne.
4. Try a new makeup look
Going from not putting on a stitch of makeup to putting on a full-face can be quite extreme, but take this time to play with what you do have. Makeup washes off, so go as bold and bright as you want. You might even find your new signature look! Scroll through Instagram and YouTube for some inspiration! My favorite people to follow are Jose Corella, Danielle Marcan, Mariah Leonard, iluvsarahii, Katie Jane Hughes, and Kale Teter.
To make it more fun, challenge yourself to do something different every day for a week. Whether it's a bold lip or different eye look, you'll not only look forward to trying it every day, you'll have hella selfies to look back on.
5. Part your hair in a different place
Going from a side-part to a middle-part or vice-versa is a way bigger change than you think. Just push your hair over a little, and your look is totally different. It might look odd at first (your hair is not used to being put in that position), but the best way to make the change for a day is blow-drying the hair in place. To add extra volume, I like to blow-dry my hair toward the opposite side I want it to lay, but to get your hair to fall in the position you want at first, you likely have to force it there. Add a little hairspray or hair wax to hold it in place, and you'll look like you just got a whole new haircut.
6. Do a clarifying treatment
Although you might not be washing your hair is much, the dry shampoo and product builds up on your hair, causing dullness, breakage, and hair that lacks volume. Use a clarifying treatment meant to get rid of the gunk on your scalp, and your hair will look bright, voluminous, and bouncy. Bonus points if your clarifying product removes hard water from the hair—anyone with color-treated hair knows the harsh effects of hard water (AKA the perks of living in suburbia).
7. Try a new style
If you wear your hair in the same way often, changing up the way you wear it can make a huge difference. From trying new updos to curling with a different type of iron (switching from a wand to a clamp is a game-changer) to straightening for the first time since eighth grade might make you totally reassess that haircut at all. This is also a great way to reimagine styling your natural hair without heat. Heatless curls, braids, updos—your hair has endless possibilities.
8. Use a toning shampoo
To get a light change in color without tons of commitment, use a toning shampoo and conditioner in the shower. You don't need platinum blonde hair to use a purple shampoo either; there are toning shampoos available for all shades and tones of hair! To get a very toned effect (this might even add a slight purple hue to your hair if you already have minimal warmth), apply the shampoo all over dry hair and leave on for 30 minutes. Wash it out in the shower and finish with a deep conditioner to add extra moisture to your ends.