Here in The Everygirl office, we're OBSESSED with a good pair of jeans. When someone walks in for the day wearing a particularly good pair, the rest of us are all like OMG TELL US EVERYTHING ABOUT YOUR JEANS HOW WHERE WHEN AND HOW MUCH. We know not everyone gets to wear jeans to work (though that percentage is definitely on the rise!!) — but we also know that an amazingly flattering, comfy, and sexy pair of jeans (or 12) is a wardrobe necessity.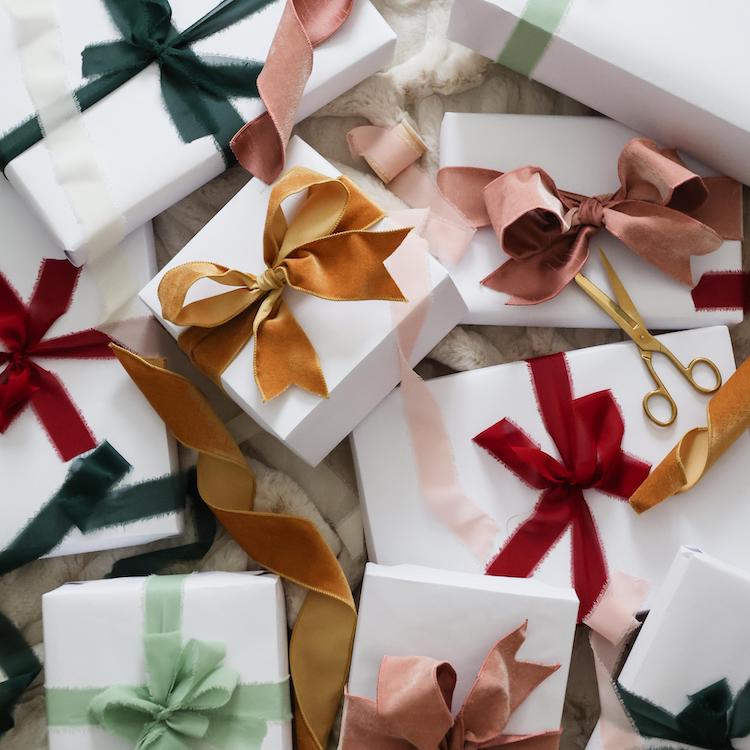 the perfect gifts for everyone—and we mean everyone—on your list
Everlane is our go-to one-stop-shop for classic staples, timeless basics, and quality investment pieces (their tote bags are the BEST) — so when we heard they were coming out with a brand new line of denim, we were PUMPED. We took a little office field trip into the Chicago pop-up store (pls come back, Chicago Everlane) — here's everything we tried on, loved, and purchased!!
I've been trying to branch out from my go-to skinny jeans lately and these are the perfect answer. They're so flattering and don't stretch at all throughout the day!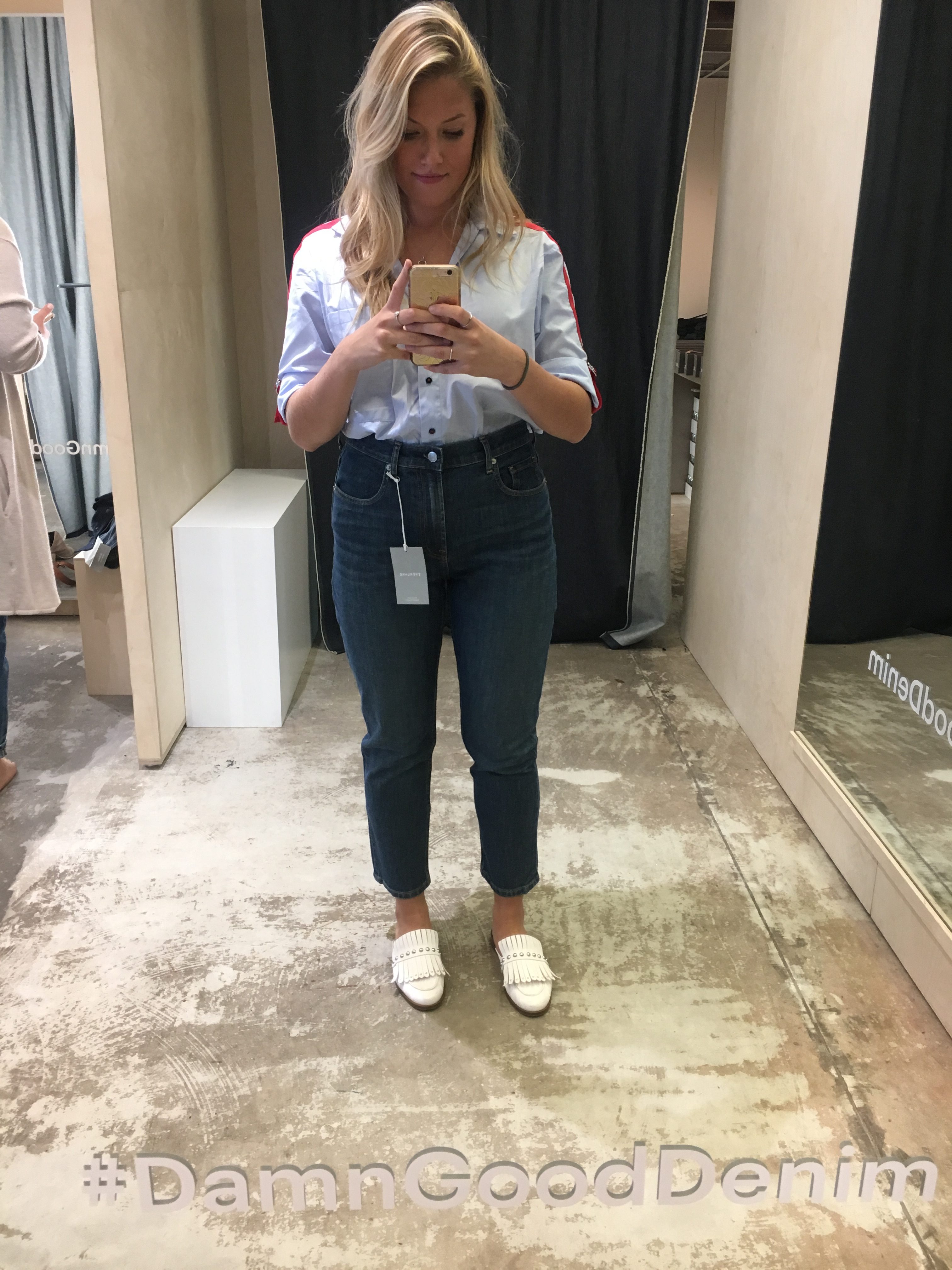 A few weeks ago, I went on a girls' weekend with my two best friends. We had a weekend planned full of hiking, wine tasting, and watching college football (still not over that Ohio State game, Kyle) — and I wanted to feel happy and blissful the entire time. Because of this, I told myself I would only pack HAPPY clothes — joggers, comfy sweaters, and leggings. NO JEANS ALLOWED. Well well well, color me mindblown — these Everlane jeans have me convinced that jeans CAN be happy clothes. They're comfy, stylish, and CHIC — and all those words sound pretty happy to me.
I'm always a little **nervous** about buying denim online… because sizing at two stores, or even at one store, can be totally different. So the team was heading to Everlane and I was on board. I tried on my usual size and (hallelujah) IT FIT. Clearly they came home with me. I've worn them a few times since and I've had no stretching (hallelujah TWICE).
I'm what some would call a denim perfectionist. The fit, the color, the style, and feel of a pair of jeans has to be perfect for me to even consider buying them (which explains why I only have one pair I consistently wear). I've been in the market for a pair of nice black jeans (work approved) and a more casual, relaxed, and trendy fit (hello, weekends!). I found both of these styles at Everlane and I'm not exaggerating when I say they were perfect. The fit in both styles was comfortable and stretchy but did not stretch out no matter how long I wore them. They were flattering, stylish, and comfortable— the perfect fit.
I never knew I needed Everlane jeans in my life until I tried them on! I love the Cheeky Straight Ankle because they have the perfect high waisted fit. They are incredibly comfortable and make your bum look amazing!
Honestly, I'm not really a normal jeans person. I have a pair of thrifted mom jeans (can you tell I'm a millennial?!) and my trusted black skinnies and that's about it. But wow did these Authentic Stretch jeans really turn me! The high-rise version hit my waist just right, and because I'm only 5′ 3″, the ankle length was perfect for me (I needed to cuff the regular ones). Loved how stretchy and comfy they were – and also how cute is this Everlane silk top?!