There is one fact about me that some people know, and once you know it, I like to think I begin to make sense. I'm obsessed with Twitter. Without a doubt, Twitter is my favorite social media. At any given time, you'll find me scrolling through memes, reading funny tweets aloud, obsessing over this cute Twitter-famous boy, reading the news (with the perfect humorous spin), and trying to find the perfect tweet to bring me to Twitter stardom.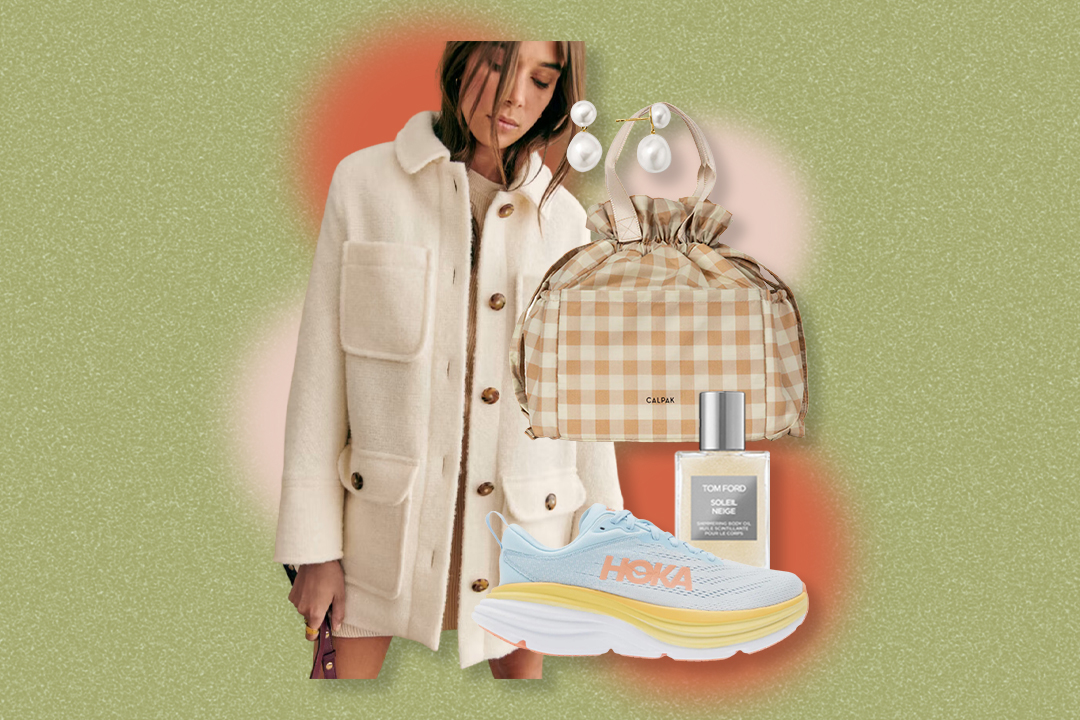 So, during one of my daily Twitter scrolls, I came across this very tweet:
got a new vibrator just based off these reviews pic.twitter.com/bBVmwPHyIb

— alexa (@mariokartdwi) October 21, 2019
I laughed out loud for about 20 minutes before realizing these were real reviews for a real vibrator I could buy on Amazon. Dozens of women reviewed saying they "died" (relatable AF) after using this; one woman said she was "seeing colors." I saw tweets where women said this vibrator cured their depression, increased their credit score, and cleared their acne. Alright, so, it got me interested.
Because of the nature of my job, it would be irresponsible if I didn't try it, right? I ordered it almost immediately, and that two-day free Prime shipping came in clutch. Let me start this by saying reviewing a sex toy for all of my coworkers to read is weird, but I'm leaning in completely for the sake of women everywhere who deserve to know how this works and why it's quite possibly the greatest piece of happiness equipment in this very galaxy.
I can't review this product without discussing the ease of placing the order.
Amazon has completely changed the sex toy game. Most people feel weird ordering from other sex toy websites, in fear that the packages will arrive and their mailman will eternally look at them differently. With Amazon, your toys arrive in typical Amazon packaging. There's no telling if you just bought a scarf, a kitchen gadget, a moisturizer, or a vibrator. Being able to order this on Amazon and read reviews made purchasing this vibrator a much easier decision than other sex toys.
Clitoral suction vibrators have been a phenomenon for the last few years, and I'd consider them a huge innovation in women's sex toys.
Instead of just a vibration, they actually suction against the clitoris and move in a fan motion, mimicking the sensation of oral sex. Genius, right? This vibrator does double-duty, as it is a suction vibrator on one end and a G-spot vibrator on the other.
It's waterproof and takes about 1.5 hours to charge.
Some other notable features: it charges via USB and takes about 1.5 hours to fully charge, and one charge should last at least 60 minutes (for reference, I've used it about eight times so far and haven't needed to charge yet). It has 10 different vibration modes and 10 suction modes, and they don't have to be on the same mode at the same time. You could be at a #2 vibration with a #7 suction, for example. It's also waterproof and made with smooth silicone that isn't irritating or uncomfortable on/in the body (here are the best way to clean silicone toys!).
I'll admit there is a little bit of a learning curve with this vibrator.
If you're not used to dual-ended vibrators, it can be an odd sensation and a little difficult to get used to at first. If you've watched Grace and Frankie, you'll remember their discussion about typical vibrators aggravating carpal tunnel and making their joints hurt. When I first tried this vibrator, my 23-year-old self completely understood why their (unfortunately fictional) vibrator sold off the shelves. You have to position it in just the right way to reach both areas, which can be a little tricky and annoying at first.
Finally, I figured out the positioning and actually turned it on. OK, I see you, Amazon vibrator. With my other vibrators, I generally go straight for the highest speed. Not with this guy. I quickly realized that you should start slow and build up to higher speeds. TBH, I still haven't even gone past #3!
All of a sudden, I understood. This vibrator is no joke. Every person with a vagina needs to try this.
It tackles the two areas that are typically most pleasurable to vaginas: the clitoris and the G-spot. If it's hard for you to orgasm, this toy might help by targeting those nerve endings that often aren't addressed in typical vaginal sex.
I'm not sure I'd recommend this to someone who's never used a vibrator before. There are many other beginner-friendly vibrators on the market. Aside from the intricate (yeah, that's the word we'll use) design, she is powerful. Don't use this if you have an acute heart condition because this will seriously rattle your body in ways that are absolutely inappropriate to describe on this here website.
After using this vibrator, I truly feel on top of the world.
After using this vibrator, I truly feel on top of the world. Masturbation can make you feel sexy and give you a kind of sexual confidence that you can't get from just having sex with a partner. I go about my day in a different way than before. It's like that post-sex glow except even better because I did it all by myself. We stan an independent, sex-positive queen!
Oh, and my final nod to this vibrator? Men ain't sh*t. As one reviewer said, if they aren't giving it to you like this vibrator can, deuces.