So your best friend's getting married — or maybe it's your sibling, your cousin, your work wife, or your college roommate. One way or another, someone you love is getting ready to walk down the aisle, and they've asked you to be a part of the big day. What an honor, right? And yes, you want their day to be special and to be a good bridesmaid, but it's also a lot of added stress — the time and expenses can take over your life, transforming something that should be a happy celebration into a stressful occasion, for both you and the bride.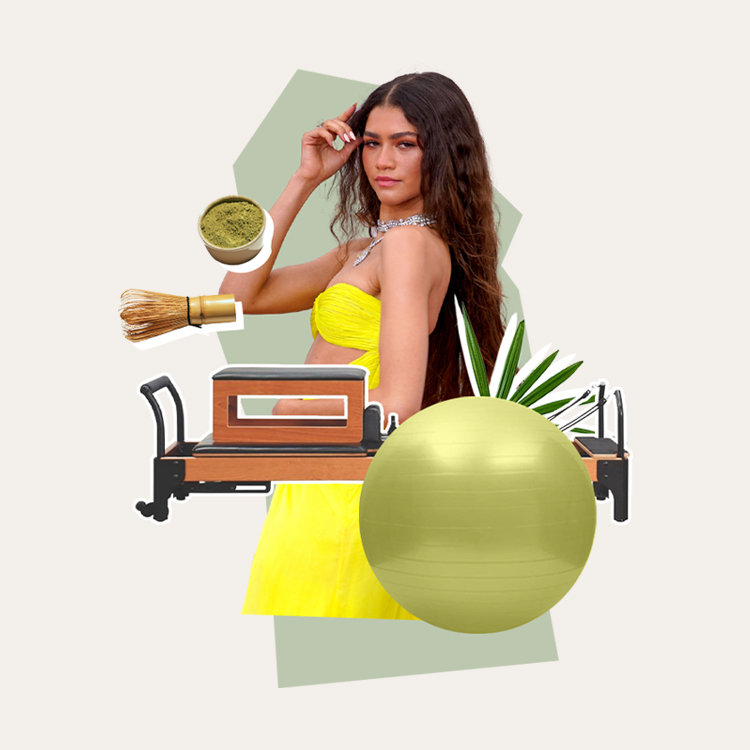 she's (kinda) just like us!
So before you plan the Bachelorette party, before you go dress shopping, and before you even make a "wedding" Pinterest board, read on for five tips to save money, stay sane, and become the MVP bridesmaid of the whole wedding party.
1. Use an All-Inclusive Service to Plan the Bachelorette Party
The Bachelorette Party will likely be the biggest, most expensive part of your trip down the aisle. Use an all-inclusive service to not only make the party stress-free and easy for all those involved, but to get the best options of every detail, without having to do all the work to find it. We love Bach to Basic because they plan your entire party for you — everything from decorations to transportations, from meals to gifts is taken care of (none of that awkward splitting-the-check business at the table).
It's like having a travel agent or party planner at the tip of your finger tips for the price that your budget allows. Not only will you have the cutest accessories, best party bags, and most fun activities, but it will be completely stress-free for you and the rest of the bridal party. Say "I do" to Bach to Basic and save yourself a whole lot of time, money, and effort.
2. Check out Flight Tracker Apps and Get Email Alerts on Flights
The second that you receive the Save-the-Dates or put important events like the Bachelorette party or wedding shower on your calendar, be looking out for good travel deals, and book as early as possible. Download an app like FlightAware Flight Tracker or Skyscanner to keep up-to-date on possible flights, find the cheapest flights possible, and help you stumble upon error fares. We also like getting email alerts from a service like Scott's Cheap Flights to get alerts on the best deals for the specific city you're traveling to.
3. Make a Budget for Gifts and Stick to It
When you're in the bridal party, gifting can really add up… between the shower, the bachelorette party, and the engagement party, it can add up to a hefty price tag — and that's even before the wedding! Make a gift budget for yourself and stick to it with a few strategic tips: get into the registry early to find items that are less expensive, or that you can pair with DIY gifts (like a scrapbook with a picture frame from the registry, or the rolling pin they wanted with a thoughtful cookbook).
You can also ask the other bridesmaids to go in on one of the bigger ticket items. Select one of the more expensive pieces on the registry, or surprise the couple with a fancy couple's massage or tickets to something you know they wanted to do on the honeymoon. It'll seem more thoughtful than the set of forks you can afford from the registry, but you won't have to spend as much money as if you had gone in on it alone.
4. Pack an Emergency Kit
Whether it's on the Bachelorette trip or during the day-of, the bride has a lot going on, and she might not think about all the little things that might come up. Be one step ahead by bringing along an "emergency kit" with items like eye-drops, blotting papers, hair spray, tweezers, earring backs, energy bars, pain reliever, static guard, fashion tape, tampons, phone charger, hangover vitamins (yes, really), and powder (for touch-ups). While it may seem like a small gesture and an easy thing to do ahead of time, it will make all the difference when her dress isn't staying in place, she has a stress headache, or she lost the back to her earring.
If you're already thinking of booking with Bach to Basic, they often put together survival and pamper kits for their groups, so that makes your life even easier!
5. Remind yourself that it's actually not about you.
So, you get it — you're the bridesmaid, not the bride, right? You know this wedding is about your bestie/sister/cousin/roommate that's marrying her one true love, but sometimes it gets hard for even the most selfless and pure-intentioned friend to remember what it's all about when the dress doesn't fit, work is too busy to plan a wedding shower, or the flights to the Bachelorette getaway alone is more than half a paycheck. But remember that whatever you're feeling stressed about, the bride is likely 10 times more stressed.
If you have a question or problem, go to another member of the bridal party who may know the answer before you ask the bride (from the moment of the engagement until the last drop of champagne when the wedding is over, she'll have enough on her plate). Never complain to the bride about cost, time, or disagreement in the bridal party. Create downtime for the bride outside of the planning — have her over for a spa and wine night, or, if you live far away, call or text her every so often to ask how she's doing and see if you can help with anything. The best gift you could give — even better than koozies with wedding puns at the Bachelorette Party or the Kitchen Aid mixer from their registry — is to make sure your friend is not only dealing with the stress that comes with planning a wedding, but is actually enjoying it.
This post was in partnership with Bach to Basic, but all of the opinions within are those of The Everygirl editorial board.