I became a stylist because I love helping people find and create beauty in their daily lives — whether that means finding a gorgeous dress for a gala or a cute, easy look that makes you feel your best while you're racing your kids to drop-off.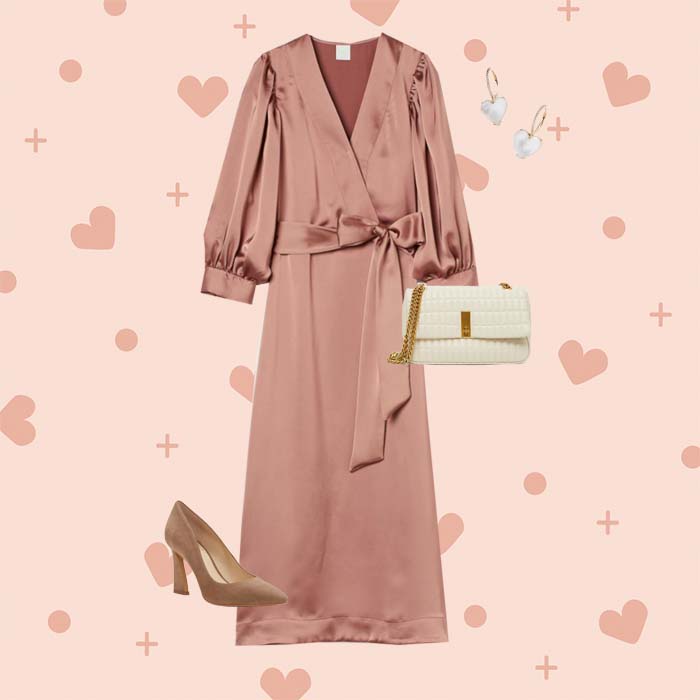 fancy date? girls night? couch night? we've covered everything ❤️
My aesthetic was profoundly shaped by my Belgian grandfather who I would visit in the summers growing up. His homes were filled with minimalist decor in neutral palettes. He was full of life, his style was simple yet elegant, and spending time with him taught me all about appreciating and finding beauty in every moment.
We all have our unique aesthetic, but it's about discovering what makes you feel beautiful and powerful in your everyday life. Sometimes it's as simple as cleaning out your closet and ridding yourself of pieces that you've grown past; or building a wardrobe of essential staples with a few unique, special pieces that speak to your unique personality and lifestyle.
My style shifts seasonally — during the winter my style is modern European; in the summer, I have a slightly more Bohemian feel. It's also dramatically evolved as I've become a mom to two energetic little boys — we moved to Darien two years ago and I've loved gradually updating our 1920s colonial. Whether it's buying fresh flowers, diffusing an essential oil, experimenting with a new skin treatment, or tracking down the perfect living room chair, I thrive off helping women unlock a little piece of happiness for themselves. I also love sharing the fun treasures I discover along the way.
Name: Stephanie Trotta
Age: 34
Location: Darien, Connecticut
Job: Stylist, Blogger behind The Girl Guide
Monday

I don't have a formal office, so I spend most of my time working from home, with clients in their homes, or in a coffee shop. On Monday I had three back-to-back meetings in the morning and I wanted to wear an elevated, casual look. I don't wear a ton of denim when I'm working, but you can always find me in white or ivory jeans no matter the time of year.
Tuesday
I love this outfit! Not only is it my favorite color combination, but it also truly represents my purchasing style: investment pieces mixed with style steals. This skirt was under $20 and my Theory coat was a splurge purchased when I worked for the brand. On this day I had two client consultations followed by an early dinner with friends. For dinner I added a chunky sweater, booties, and a statement earring!
Wednesday
On Wednesday I was working on an athletic wear post for my blog, The Girl Guide, and ended up wearing this look for the rest of the day. It was so comfortable and perfect for morning errands and an afternoon at home with the boys.
Thursday
If I could wear this outfit every day I would! I actually do wear this T-shirt at least twice a week, sometimes three times (don't worry — I have multiple!). Its my go-to layering piece in the winter and a stand-alone in the summer. I purchased these faux-suede leggings last year and they are also one of my favorite pieces. I'm always looking for denim alternatives that I can wear with sneakers or pumps, and these check all the boxes.
Friday
I wore these white jeans again on Friday for lunch with the boys — we surprised my husband and he snapped this pic! One of my favorite things to buy are coats. When my clients ask me what they should invest, I always start with outerwear — a beautiful coat can make an outfit. This wool, camel trench is a staple. I reach for it when I'm getting dressed during the day and when I'm going out at night.
These flats are making a closet comeback! At the beginning of this year when I went through and edited my closet, these babies were at the top of the sell pile. On Friday I grabbed them and remembered why I love them so much — they're comfortable and the browns look great with my neutral palette. After over 10 years in my closet, they're living to see another day!
White Tee, Madewell
Turtleneck, Halogen
Wrap Cardigan, BP
Faux Suede Leggings, BB Dakota
Midi Skirt, H&M
White Jeans, 7 For All Mankind
Wrap Trench, Rachel Roy
Camel Coat, Kenneth Cole
White Blazer, ASOS
Studded Mule, Dolce Vita
Nude Flat, Ted Baker
Black Sneakers, Nike
Felt Hat, Frye
Work Tote, Urban Originals
Black Sunglasses, Privé Revaux