Missed a major news story? Saw a headline that you wanted to read but didn't have time? No worries, we've got you covered!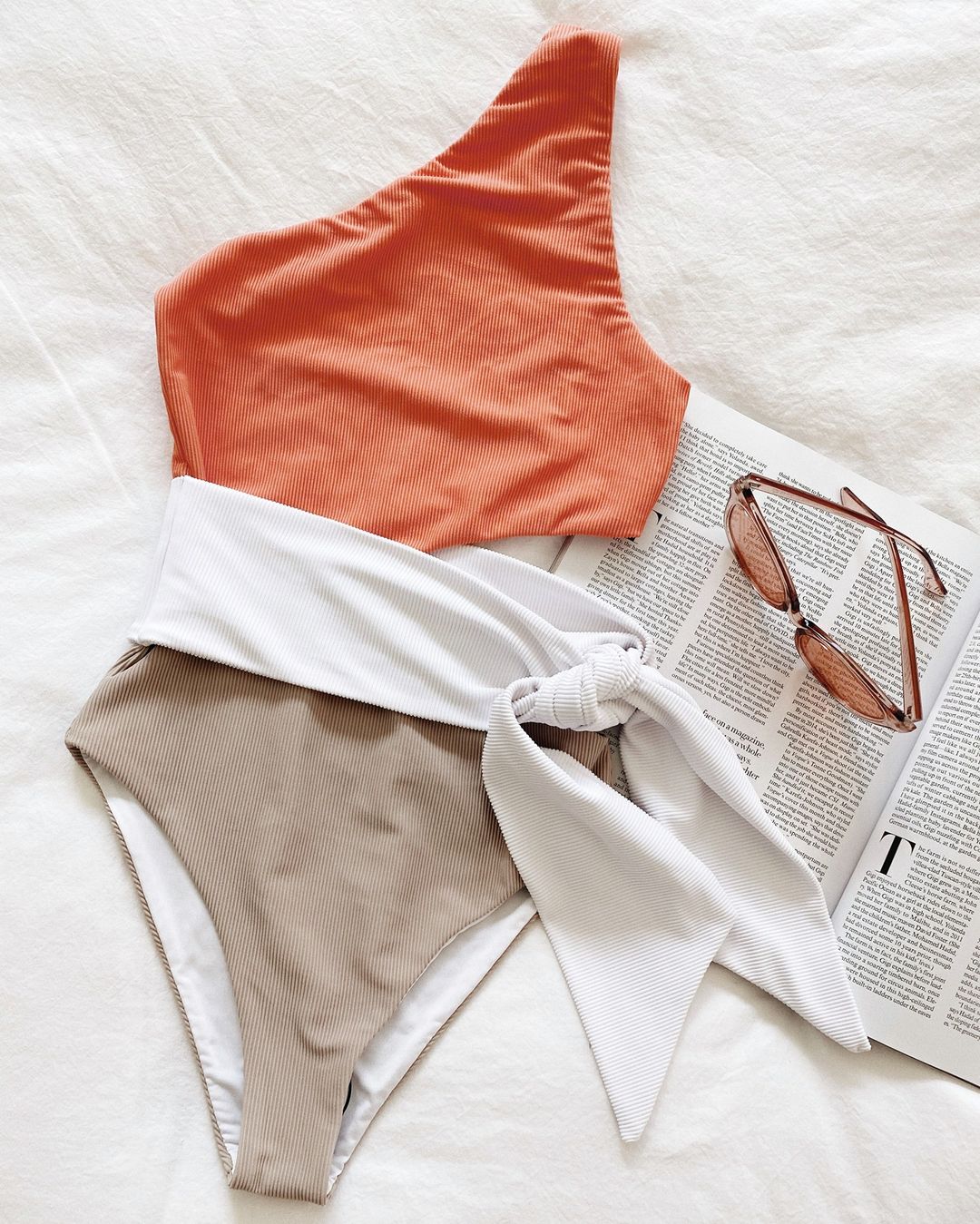 Consider your swimsuit search done.
Our contributing news and politics editor puts together the week's most important news information in quick summaries so you can get a high-level idea of what's gone down in the world. You probably won't see your latest celebrity gossip here, but you will see the latest on politics and news events. From racial justice info to COVID-19 updates, this roundup will help you catch up on everything that happened during the week.
Bill and Melinda Gates Announce Divorce
Renowned tech moguls Bill and Melinda Gates announced their divorce earlier this week, claiming that their 27-year marriage was "irretrievably broken." The billionaire couple are co-founders of the Bill and Melinda Gates Foundation, one of the largest philanthropic organizations in the country. With billions of dollars in assets, the couple plans to equally divide their communal property, businesses and liabilities.
Four Astronauts in SpaceX Dragon Capsule Return
Mike Hopkins, Victor Glover, Shannon Walker, and Soichi Noguchi were the four astronauts who splash landed into the Gulf of Mexico earlier this week after spending 167 days at the International Space Station. Their capsule, the SpaceX Dragon, is a private spacecraft designed by Tesla CEO Elon Musk. Named "Resilience," the capsule's next mission will take four civilians on a three-day orbit around Earth in September.
COVID Crisis Continues in India
The COVID-19 crisis is steadily worsening in India as the country reports more than 400,000 new daily cases and a total of more than 200,000 deaths. As hospitals continue facing equipment and oxygen shortages, administration of COVID-19 vaccines has been slow. So far, the United States has sent oxygen, rapid tests, N95 masks, and other medical supplies to India. President Biden pledged to send 10 percent of vaccines in the U.S. to other countries by July 4, and India will likely receive some of the aid.
READ MORE from the Washington Post
Peloton Recalls Treadmill
After multiple reported injuries and one death, Peloton recalled all of its Tread+ treadmills and delayed the release of its new Tread models for safety concerns. The tech fitness company will add new enhancements to the treadmills that require approval from the U.S. Consumer Product Safety Commission (CPSC), a six to eight-week process. In the meantime, the CPSC recommends that personal use of the Tread+ treadmills be discontinued.
Facebook Upholds Ban on Trump's Account
Facebook's Oversight Board announced that it will make a decision in six months whether or not to reinstate Donald Trump's Facebook and Instagram accounts. The board continued to justify his account ban, which was implemented "indefinitely" after Facebook found that Trump's social media posts increased the risk of violence during the Capitol riot on January 6. The ban sparked First Amendment debates as some believed that it was censorship and silencing of a government figure.
News To Watch Next Week
Pfizer Vaccination Safe for Young People
In the next few days, the U.S. Food and Drug Administration (FDA) is expected to authorize use of the two-dose Pfizer vaccine for people between the ages of 12 and 15. Clinical trials revealed that the vaccine has 100 percent efficacy for people in this age group, welcome news as more communities announce school reopenings for the fall. Pfizer Chairman and CEO Albert Bourla also anticipates that data regarding vaccination for pregnant women will be ready for the public in July or August.
If you've had a long week or current events aren't the most positive—reading the news can be draining. We understand. Personal news breaks are totally justified and sometimes necessary. No pressure if you need some time away from the headlines. Whenever you're ready to read, we'll be here.