According to the digital platform INC, over "27 million working-age Americans — nearly 14 percent — are starting or running new businesses" within the United States. These numbers continue to grow, as younger generations are very motivated to pursue their dreams. When I began my career journey in the photography business world exactly a year ago, I didn't realize the leap of faith it would require of me. Business ownership can be quite a terrifying experience, but also all the more rewarding in the long run. From connecting with people from all walks of life to making people happy through a particular product, the business world truly changes our view of the world. From both peaks and valleys, the opportunity to start my own business brought many valuable life lessons. Before embarking into the business world, here are four important lessons to consider.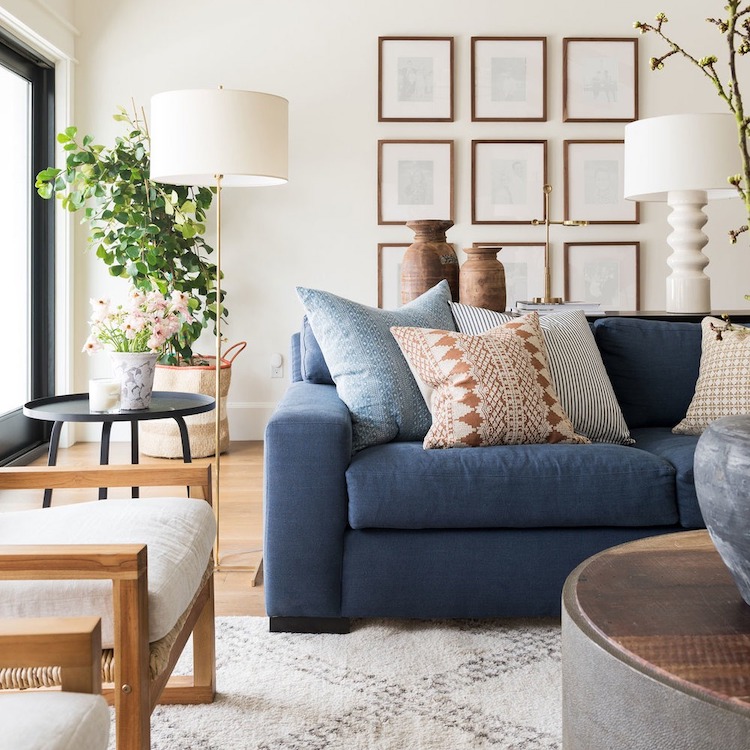 don't make the same mistakes I did
1. Our connections make a big difference.
From small corporations to international businesses, one of the attributes that sticks out the most is relationship building. When I began formulating my photography business, I met up with countless photographers who carry years of experience within the craft. I reached out to local community and government leaders, passing out business cards and introducing myself as a local entrepreneur. The more we allow ourselves to connect with people, the better chances our brand will have to impact more people. Connections are the driving point of a business, and often times, it will determine the longevity of a brand–whether it is a brick-and-mortar establishment or a digital enterprise.
Source: @charcompany
2. Brand consistency is beyond relevant to success.
Aerie, Anthropologie, Nike — what do all of these brands have in common? They have brand consistency. In an age where things are constantly changing, it's vital for any up-and-coming business to develop a strategic brand consistency. From the driving logo to the company's aesthetics, consistency establishes trust between a business owner and his or her client. Client want to have faith in something that is well-established and secure in its identity. As a business owner, I quickly learned people respond when I deliver a product that reflects a strong brand. When a company constantly changes its look or brand identity, it is easy for consumers to grow confused or just plain weary of the brand. Instead, from the conception of an idea, a business should aim to define itself so the public may develop an awareness and appreciation for all that the business's brand has to offer.
Source: Jen Kay for The Everygirl
3. It's crucial to develop a growth plan.
The next five years of the business are just as crucial as the first year. When I first got started, I had to spend countless evenings dreaming up both my short-term and long-term goals for the business. Where did I want to be in five years? What did I want to achieve by the end of each fiscal year? Fashioning goals provides a company with a visionary support system. Goals are what will determine the height of our professional jumps and will catapult us into our next level. When we are making our side-hustle a full time gig or when we are simply pursuing the dream, we need to map out our plans. Preparation prevents potential mistakes and provides cushion for the financially slow seasons. Just by sacrificing time to plan, we are already allowing our businesses to be set up for a successful journey.
Source: @ruerodier
4. Have thick skin.
Both in life and in the business world, opposition is inevitable. We are living in an age where everyone scrutinizes to have an opinion about how you should do something. But don't let this scare you out of pursuing your business. Let it fuel you forward! Be the first to have a listening ear for constructive feedback, but remove yourself from demeaning and derogatory opposition. The people who care for you the most will come alongside of you to offer you sound advice and encouragement throughout the decision-making process of your business. Within the creative entrepreneur community, there are a lot of movements, such as the Rising Tide Society, that are seeking to inspire community rather than allow negative competition amongst business owners. Join one of these supportive groups to have the right voices speak positive feedback and ideas that will enhance the success of your business in the long run. While we need to prepare ourselves for the mockers, it's just as important to plug into a community that will walk through the business journey with you. These people will help prepare you for things like peak season, tax season and everything else in between.
Entrepreneurship beckons for people to grow in courage and passion. It will never be an easy road, but the challenges make the end result worth it. If my first year of pursuing a business venture taught me anything, it taught me that good work ethic and dedication to the vision of your brand will make your business progressive. You really can do anything you set your mind to. So what are you waiting for? Grab your notebook and start today mapping out your dream business. Don't let fear scare you away from experiencing the first year. Dare to be the person who was determined and got somewhere with their brilliant gumption and excellent work ethic.
What lessons have you learned through your own experiences in entrepreneurship?