Chicago is an interesting place, to say the least — and if you've never visited but have only heard rumors about the city we call home, you've probably been told one rumor or another. Yes, there really is a giant sculpture shaped like a bean. Yes, we dye the river green every St. Patrick's Day. Yes, it's the hometown of President Barack Obama, Kanye West, and Nick from New Girl. But aside from the usual interesting factoids, you've probably heard something else about Chicago too — we have really brutal winters.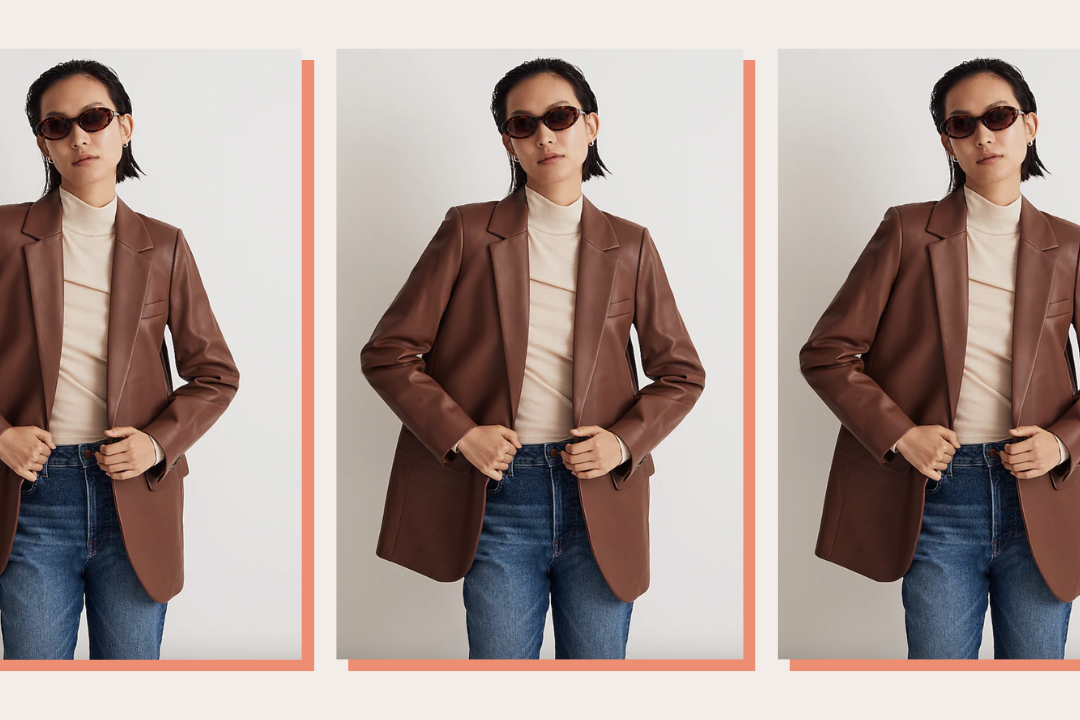 time for your fall wardrobe update!
I'm not going to lie to you — the winter weather isn't easy. But considering the fact that we're bundled up for about five months out of every year, we do know a thing or two about making the best of it. Here, we're sharing our guide to the best spots to hit up during a winter visit or move to Chicago. We don't only have fun in the warm months; rather, we embrace the season for what it is, then celebrate extra when it ends. Want to join us? Read on. The cold never bothered you anyway, right?
Bars & Restaurants That Will Make You Love the Winter
Barcocina
While you'd love the brunch (and dinner!) at Mexican-food hotspot Barcocina all year long, there's something extra special about eating it in an igloo. You and your friends can reserve a private igloo for brunch, an afternoon, or an evening — so you can embrace the season while still staying warm and toasty. The food and drinks are delicious, the experience is unique, and the locale is SO 'grammable — your weekend plans are covered! Be sure to call or email ahead to ensure availability (and make note of any order minimums or restrictions ahead of time as well).
The I|O Rooftop at The Godfrey Hotel
If you like the igloo idea but would prefer to stay closer to downtown (if you're visiting for a weekend, it's likely that this is where you're staying!), The Godfrey Hotel rooftop is the perfect spot. Located north of the river (and conveniently close to a Portillo's), the rooftop at The Godfrey is a rooftop bar that embraces winter. Not only can you rent an igloo for up to 10 people, but the bar also offers stunning skyline views of the city, lots of cute decorations, and seasonal drinks and s'mores kits.
Whiskey Business
Whiskey Business does winter RIGHT, let me tell ya. You could stay downstairs and sit and hang out, OR you could venture to the winter wonderland upstairs. WB transforms their rooftop patio into two different winter wonderlands: curling courts, and makeshift ski lodges. Curling is a fun way to pass some time with a group, and the makeshift ski lodges are festive, warm, and adorably decorated. Reserve both ahead of time!
Kaiser Tiger
Technically, Kaiser Tiger is a beer garden and event space — but if you ask me, Kaiser Tiger is a world-class curling facility. Featuring three outdoor curling rinks, you and your friends can bundle up and practice your new Olympic sporting skills. They also feature deliciously hearty bar food (I would die for the pretzel right now, tbh) and a wall full of board games.
Upstairs at The Gwen
You're about to sense a theme here: The Gwen's rooftop is another place you can get your curling on, but this time it's with a view of the city as well. Like Whiskey Business, they also feature fun little "lodges" for indoor-outdoor merriment. This is the fanciest of the curling options, making it an ideal spot for out-of-town visitors hoping to make the most of a quick stay.
Bars & Restaurants That Will Make You Forget It's Winter
Maude's
I could simply never write any guide to Chicago without mentioning my favorite restaurant in the city. Home to an amazing table wine deal, delicious fondue (that Kelly Etz affectionately calls "that cheese dip"), and the seafood tower of your dreams, Maude's is an absolute must-visit any time of the year. Aside from seasonal decor in December, though, Maude's doesn't bring anything particularly special to the wintertime table. They do, however, offer the coziest indoor vibe — giving you the perfect few-hour escape from the chill.
The Grafton Pub
This low-key Lincoln Square spot boasts one of the best fireplaces in the city and some of the most authentic Irish food around. For a super casual vibe on a chilly night, grab a classic dish (like fish and chips!) and an Irish beer, then warm up by the fire. It's nothing fancy, but it's definitely cozy!
ROOF on the Wit
Featuring the champagne wall of my dreams, ROOF on the Wit is arguably the boujee-est spot on this list. It's definitely a hotspot for Chicago ~elite~ (meaning I have never been there, lol), and the views alone make it a worthwhile stop. I wouldn't necessarily call it "cozy," but it's for sure a great spot to spend a few hours drinking cocktails and admiring the scenery.
Hubbard Inn
Hubbard Inn is an interesting place in that you feel both like you're in someone's VERY comfy living room AND at the best party of the year. With an extensive cocktail and drink menu and lots of options for food to share, split, or save for yourself, it's the perfect spot for a big group looking to escape the cold. It's inspired by Hemingway, so you know it's going to be both a good time and a little different.
Guthrie's Tavern
The first thing I ever heard about Guthrie's was that it's "the perfect first date destination." Well I don't go on dates (lol), so I'd prefer to call it "the perfect destination for a board game night with your best friends." They have an awesome draft list and a HUGE selection of board games, so prepare to spend quite a lot of time here. It's one of my favorite spots as a local!
Royal Palms
This is another example of a place I'd recommend all year long, but it's an especially perfect place to lose a few weekend hours in the winter. It's a shuffleboard club, and they take their sport VERY seriously. You can rent a court for $40 on a walk-in basis — but if there's a wait, you can play oversized bar games (like Jenga and Connect Four), grab a tropical drink at the bar, or check out whatever local food truck is on the rotation. It's one of my absolute favorite places for a night out (or a Saturday in, honestly).
Winter Activities
Ice skating
There are SO many fun places you can ice skate in the city, all winter long! They're slightly different experiences, so it might be helpful to choose one based on which neighborhood you're in (or how much you'd like to spend!).
Millennium Park (The Loop/downtown) — large skating rink; free to skate, $13-15 for skate rental
Maggie Daley Park (The Loop/downtown) — skating "ribbon" instead of rink; free to skate, $13-15 for skate rental
The Sky Rink at The Peninsula (Streeterville) — rooftop skating rink; $20 for adults, $10 for children (all proceeds go to Ann & Robert H. Lurie Children's Hospital of Chicago and Hephzibah Children's Association)
Gallagher Way (Wrigleyville/Lakeview) — outdoor rink outside Wrigley Field; $6 to skate, free for children, $12 for skate rental (closes February 16)
Blackhawks game
Hockey is one of Chicago's greatest passions, and a Hawks game is rousing good time for fans and bystanders alike. (I myself am not a huge hockey fan, but I've been to several games and always have a good time!) The Madhouse On Madison (the United Center) is home to both The Blackhawks and the Bulls, and is semi-conveniently located to the west of the Loop (the main downtown area of the city).
Bulls game
Like I said, the United Center is a great place to catch a game when you're in town for the winter. Take a selfie with Benny the Bull, grab a Chicago-style hot dog (absolutely NO ketchup), and let out your inner Chicagoan!
Chicago Restaurant Week
While it certainly doesn't last all winter long, Chicago's 17-day-long Restaurant "Week" offers the opportunity to try some of the city's best and brightest in cuisine. If you happen to be here during Restaurant Week (or if you want to plan a trip around it!), you'll get the opportunity to try some of the city's most coveted restaurants (over 400 of them!) with a prix fixe menu (just $24 for brunch or lunch, and $36 and/or $48 for dinner — excluding beverages, tax, and gratuity). If you plan ahead, it's an amazing way to dine out. Check out the list of restaurants to start planning your meal route!
Chicago Theatre Week (February 13-23)
CTW is essentially the same as Restaurant Week, but for theatre! Find value-priced tickets (some as low as $15) for some of the most exciting shows in the city. Chicago is home to over 200 theaters, so you're sure to find a show that fits your preferences. Additionally, you can catch shows outside of these 10 days as well — check out this list for all kinds of other upcoming productions.
Visit a Museum
Chicago is home to some of the most amazing museums in the world — the Field Museum, the Art Institute of Chicago, the DuSable Museum of African American History, the Shedd Aquarium, and SO many more. In the winter, there are sometimes deals for free admission days — so be sure to check out their schedules to plan your visit.