Move aside, espresso! Whether matcha is a new ingredient you spotted at Starbucks or a longtime staple in your household, this superfood packs some serious benefits that many Everygirl editors have experienced for themselves. FYI, matcha isn't just a trendy caffeine craze taking over coffee shop menus and health food store shelves; it has roots in ancient Chinese and Japanese history. The powerful powdered tea is said to have originated in China (over 4,000 years ago!) before making its way to Japan and becoming a key part of tea ceremonies for thousands of years. With a history like that, you know it's gotta have the health benefits to back it up.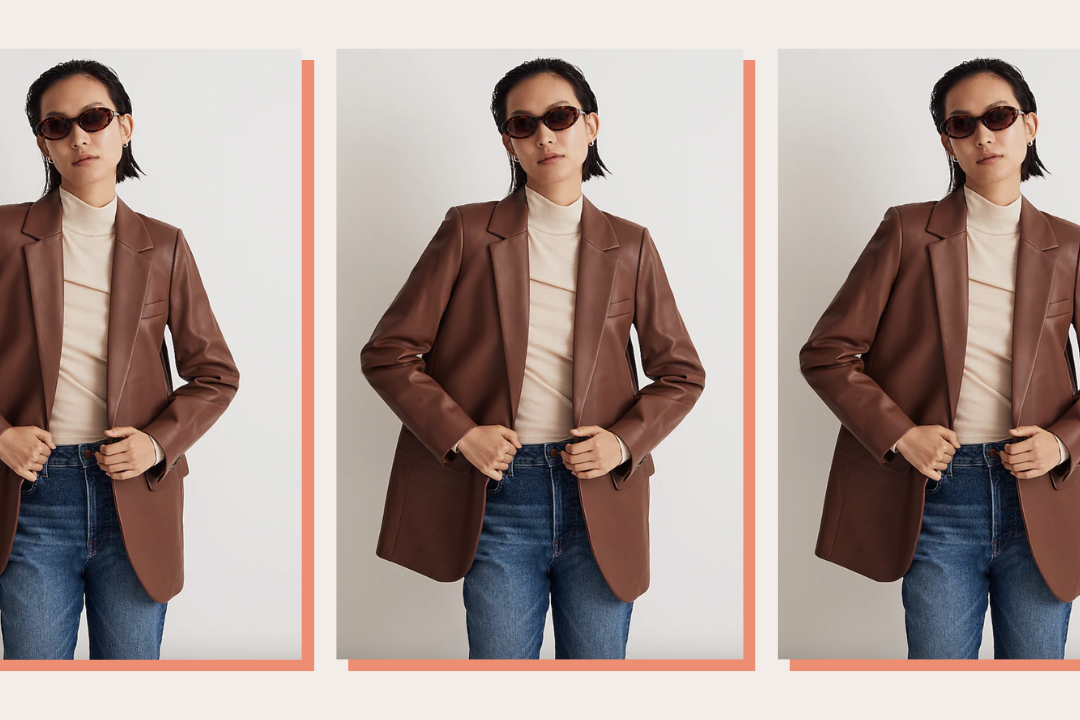 time for your fall wardrobe update!
What is matcha?
"Matcha has been an all-star for centuries and was traditionally used in Chinese medicine," explained Shizu Okusa, founder of Apothékary, a brand of plant-based medicine supplements based in Ayurveda, Traditional Chinese Medicine, and Japanese Kampo Medicine. "Matcha is made from green tea leaves that are grown in the shade to avoid direct sunlight. This process increases the content of nutrients, including amino acids and antioxidants, and is rich in chlorophyll." In other words, it's a powdered, more concentrated version of the green tea you'd find as loose leaf or in a tea bag, giving it a bright green hue, earthy taste, and high levels of antioxidants.
What are the benefits?
"Matcha is known for boosting the metabolism, sharpening cognitive function, and basically keeping you on your A-game," Okusa said. Yes, matcha is known as a coffee alternative because it contains caffeine, but the effects are very different. According to U.S. News & World Report, matcha gives you a calmer, more sustained energy, whereas coffee can make you feel jittery or leave you with that dreaded caffeine crash. Every body is different, so it's important to experiment for yourself, but if you're experiencing negative symptoms from coffee, like energy crashes or trouble sleeping, matcha might be a good alternative.
Beyond the caffeine, matcha itself is a powerful health food. It contains a high amount of antioxidants (one study found the number of antioxidants in matcha is up to 137 times greater than in other types of green tea. That's a lot of antioxidants!), can help boost brain health, and may help promote heart health. Traditionally, matcha was seen as having energetic benefits as well. "This powerful superfood contains both Yin and Yang aspects by increasing energy while promoting calmness," Okusa explained.
How to DIY Your Own Matcha at Home
Matcha is a simple ingredient to incorporate at home, and even DIYing a frothy matcha latte is just as doable as brewing a cup of coffee. The traditional method is to put matcha and hot water in a tea bowl and whisk with a bamboo whisk, called "temae" (or a procedure for making tea). Also, be aware that matcha has not only been used for health benefits or as a delicious morning beverage, it also has important ceremonial ties. A tea ceremony is a Japanese ritual based on principles like hospitality, minimalism, and simplicity. To honor the tradition (and reap the benefits), view making and drinking matcha as an opportunity to take a pause from busy life rather than just a quick caffeine fix. Try a few minutes of meditation while drinking or share a cup of matcha with a friend.
If you prefer something a little frothier or sweeter, try adding your favorite latte sweetener, like honey or stevia, and whatever milk or creamer you prefer after whisking the hot water and Matcha powder together. Think of the whisking process like your machine making coffee or espresso. You have to fully blend your coffee before adding milk or sweetener, right? The same goes for matcha. Whisk with less hot water if you want to add more creamer to make a latte (think: similar to an espresso shot). Alternatively, whisk with more hot water if you want a thinner consistency. Pro tip: Matcha also works in baked goods too.
Try it:
Shop Our Favorites
check out what nutritionists, doctors, and wellness bloggers drink in the A.M.