Another year, another new diet trend. We've gone from fat-free to Atkins and South Beach, fake sugars to olestra, and 100 calorie packs to where we are today: land of the paleo, ketogenic, plant-based, gluten-free, and dairy-free.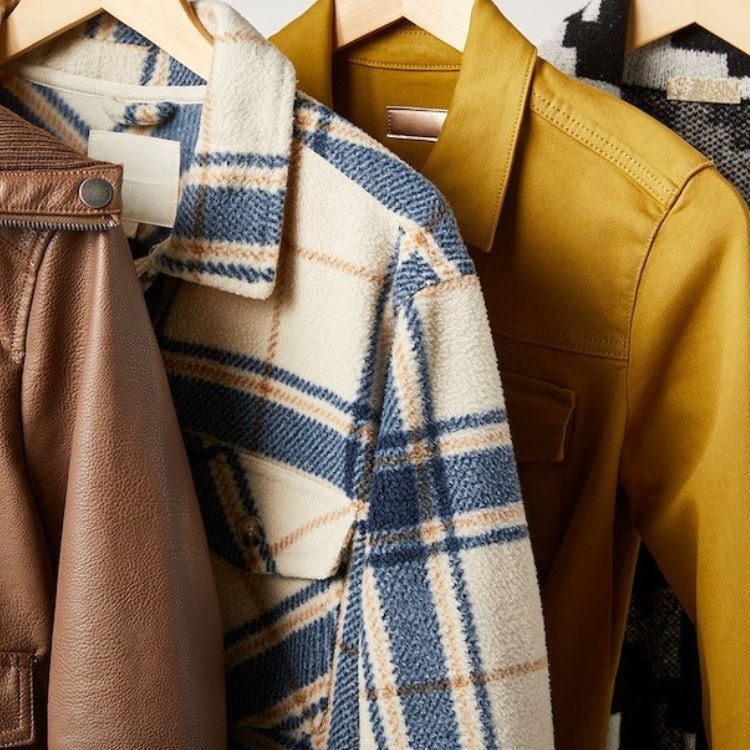 ...and it's wallet-friendly
A large part of the problem here is that it's unfeasible for researchers to do comprehensively conclusive studies on how specific diets affect our bodies over time. There are just too many uncontrolled variables that account for our bodies' health aside from diet, such as lifestyle, sleep, stress, environmental exposure, exercise, and so forth.
There's so much information and a new fear-mongering documentary or selective research study commissioned by giant food corporations every other month, so it's no wonder why things can get so confusing for the everyday consumer! It then becomes tempting to join in on the current diet trend of the moment, the one that is making your friend proclaim that she's feeling the best she's ever felt. Because after all, who doesn't want to be living their best life?
Source: @michelletakeaim
I am a nutrition coach and personal trainer, and I am dairy-free and gluten-free. But I never advise any of my clients to go dairy-free or gluten-free unless it's for very specific reasons.
Do you want the truth? Those coffeeshop almond milk cappuccinos have less total nutritional value than whole fat cow's milk cappuccinos, and gluten-free packaged foods are usually extremely high in nutritionally devoid starches and sugars.
I'm of the opinion that when it comes to your health and specific allergens, there is no "one-size fits all" approach. Dairy itself is not inherently good or bad for the entire population. Here are some things to consider if you are thinking of making the switch.
Good Reasons to Go Dairy-Free
Your stomach and digestion immediately act like 4th of July fireworks upon nibbling on some cheese or that scoop of Ben and Jerry while watching Game of Thrones.
You feel a lot of brain fog and/or sluggishness when you eat more dairy than usual.
You're consistently rewarded with a giant cystic pimple every time you have that occasional cappuccino.
Not Good Reasons to Go Dairy-Free
You want to lose weight.
You love 9 p.m. Chunky Monkey spoonfuls, the cheeseboard is always calling your name, and who are you to say no to the Chipotle server when they ask if you want cheese on that burrito bowl? Correlation is not causation. Dairy is not the culprit here.
You think being dairy-free is a generally healthier choice.
It's really not, unless you have a specific health concern with dairy.
Source: @emily_luciano
Here are some things to expect and know when going dairy-free:
If you cut dairy from your diet for awhile, then reintroduce it, be prepared for potentially more dramatic reactions than you previously had.
Our gut microbiome (flora) is a huge foundation of our health. When people do elimination diets, their gut bacteria changes — your small intestine doesn't like to waste energy producing enzymes to break down foods you aren't eating, like dairy. So when you suddenly reintroduce it, your body is essentially unprepared for this new visitor and may produce a harsher reaction than what it would be like if you were consistently eating dairy.
Remember: when you remove something from your diet, you need to make up the nutrients elsewhere.
Those daily greek yogurts provided a lot of protein and probiotic cultures alongside the dairy. Make sure to find some other foods that will make up for the loss of good other nutrients found in your favorite dairy products.
You might feel better and immediately assume you have a dairy intolerance. It might not be.
You suddenly feel mental clarity, less bloat, and fewer digestive issues after saying goodbye to the pizza and ice cream — so it must be the dairy, right? Not so fast. Pay attention to the types of dairy you had in your diet. Were the foods also high in sugars and excessive in empty carbs? There might be more to this puzzle…
If you do choose to keep dairy in your diet:
Do pay attention to the quality of your dairy. Locally sourced, grass-fed milk is best for us, as it's the closest guarantee we have that the cows producing the milk are rBST free.
rBST is an artificial growth hormone given to cows to increase their milk production. This can lead to use of antibiotics and an increase in IGF-1, which can be difficult for our bodies to handle when consumed in higher quantities.
Go for full-fat and pure.
Ghee (clarified butter) is more nutritious than plain butter, just like whole milk is more nutrient-dense than skim milk. The same applies to cheese: low-fat and fat-free cheese typically has more artificial fillers and also is far less tasty, so please do stick to the full fat burrata over the fat-free shredded mozzarella.
Do you eat dairy? Do you avoid it? What have you found about it that makes a difference in your life?
This article was originally published on August 17, 2017.