I like a good surprise as much as anyone. But when it's time to settle in with a good book, sometimes I want what I want.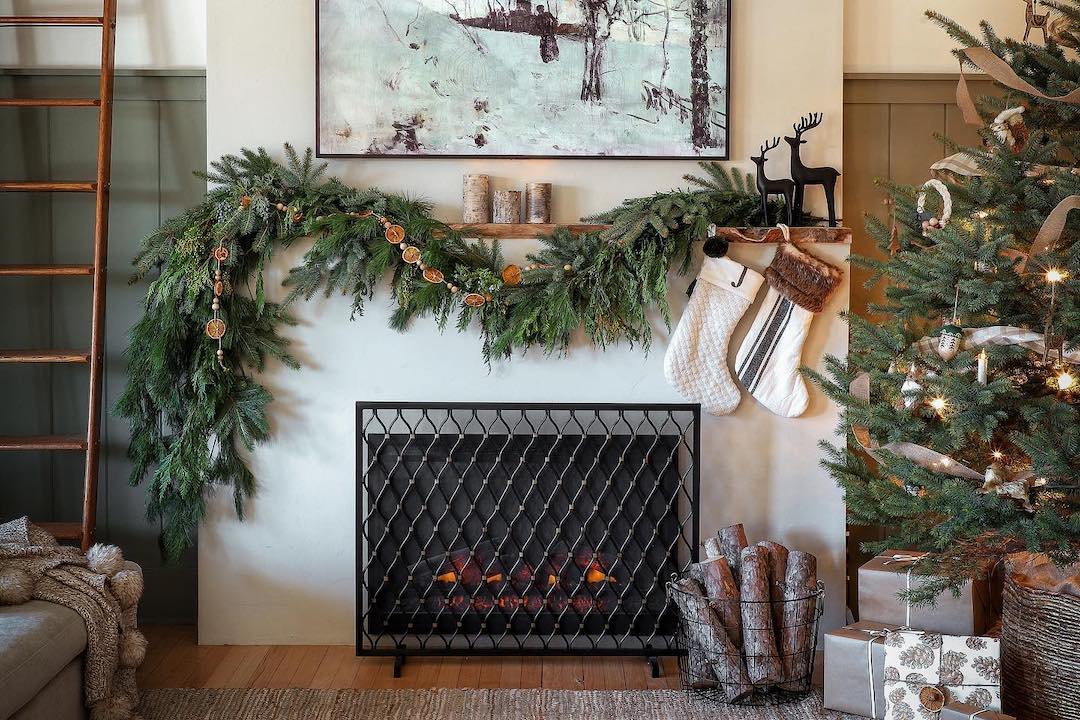 there's still time to deck your halls
The tricky thing about knowing what you want, though, is figuring out where to find it. For a bookworm, there's nothing worse than wrapping up a good old-fashioned, enemies-to-lovers comfort read and having no clue what to read next to replicate that feeling.
If you've ever gotten to the last page of a story that follows a formula you love and thought, "More of that, please," this list is for you. Check out which book you should read next based on your favorite trope, from romance to horror.
Enemies to Lovers
Chloe Gong
Travel back to 1920s Shanghai for this thrilling reimagining of Romeo and Juliet. In this duology, Juliette Cai and Roma Montagov are the heirs to rival gangs. They're each others first loves... and first betrayals.
Emily Henry
No one wants to run into their nemesis on summer vacation. But lucky for Nora and Charlie — two rival bookworms who just can't seem to get away from each other — the line between love and hate is an awfully thin one.
Friends to Lovers
Farah Heron
The heat of a rivalry-turned-romance may be fun, but there's no topping the sweetness of a friendship that blossoms into an affaire de coeur. Farah Heron's reimagining of Jane Austen's Emma sees expert matchmaker Kamila discover the love that's been hiding just below her nose.
Tal Bauer
You & Me is a welcome reminder that romance tropes aren't only for 20-somethings working in the big city. This wholesome story of a struggling dad finding friendship, love, and his own identity is the perfect pick-me-up for a rainy afternoon in.
Fake Relationship
Bolu Babalola
If you thought the fake relationship peaked with the To All the Boys trilogy, you'd be delightfully mistaken. In Honey and Spice, college students Kiki and Malakai put on a romantic ruse to maintain their campus reps. Want to take a wild guess what happens next?
Dee Lagasse
If we've learned anything from the Don't Worry Darling drama, it's that no one can resist some behind-the-scenes gossip. The Comic Con fulfills that need with the charming story of Birdie and Atticus. The writer and actor pair are forced to put on a romantic charade in the name of damage control. Butterflies ensue…
Love Triangle
Kacen Callender
This YA novel blends real-world struggles with a splash of teenage mess. As Black trans boy Felix Love navigates hateful bullying with the support of his best friend Ezra, the pair stumbles into a love triangle they'll need to untangle to protect their bond.
Rachael Lippincott
In The Lucky List, grief and love collide. As high-schooler Emily grieves the mother she lost to cancer, she struggles to decide between the ex her mother loved and the girl she's starting to fall for. As with any love triangle worth its salt, the real choice is which version of herself Emily wants to be.
Final Girl
Grady Hendrix
Calling all Laurie Strode fans — this one's for you. Grady Hendrix plays with the final girl trope by bringing a group of last women standing together to grapple with their horrific experiences. Both spooky and scary, The Final Girl Support Group is a must-read for horror devotees.
Carys Jones
Poor Beth Belmont is up next on a list she didn't sign up for. In Carys Jones's page-turner, habitual runner Beth finds a list of people — she's third, and the first two are dead. If you love a thriller with a tough girl to root for, add The List to your queue.
The Cassandra (The One Who Was Right All Along)
Simon Edge
The Cassandra trope dates back to Greek mythology. The Trojan princess was blessed with psychic visions, but cursed to have no one believe them. Think Jennifer Lawrence in Don't Look Up. If you can't get enough of that delicious dramatic irony, you should check out The End of the World Is Flat. Simon Edge's satire follows a humble charity founder's attempts to protect the world as Flat Earthism catches on.
Nature's Revenge
Alan Weisman
From The Birds to Jaws, some of the most enduring IP involves nature punishing humankind's hubris. The World Without Us offers a unique reflection on that trope as a work of nonfiction. Alan Weisman draws on extensive research to render how nature might look with people out of its way, imagining subways, farms, and everything in between.
The Odd Couple
Nick Hornby
There's a reason videos of unlikely animal friends go viral: we all love a mismatch. If you've been hitting replay on, say, an ostrich and a giraffe, I'd suggest you give About A Boy a read. In Nick Hornby's novel, terminal bachelor Will meets nerdy tween Marcus, and (surprise, surprise) learns a thing or two about himself along the way.
Amy Feltman
Friends with an ex's ex? Most of us would say no thanks. But for Morgan's dad Julian and their mom's ex-girlfriend Brigid, their mutual onetime lover is the beginning of a beautiful friendship.
The Unreliable Narrator
Kalisha Buckhanon
Speaking of Summer reminds us that "reliability" can be a reflection of privilege, or the lack thereof. In this riveting read from Kalisha Buckhanon, Autumn reports the disappearance of her twin sister to authorities who can't be bothered to listen. The tepid response sets Autumn on an obsessive search for answers to the ignored mysteries in her community.
The Whydunit
Chris Bohjalian
Glamor turns to gore in this mystery from Chris Bohjalian. Set in Tanzania in 1964, The Lioness follows a Hollywood couple as they unpack not just the who's but the why's of a botched abduction.
Soulmates
Christina Lauren
The Soulmate Equation follows a numbers girl who gets stumped by love. Single-mom Jess turns to science-based matchmaking for a no-fuss soulmate but — surprise, surprise! — she's matched with a familiar face. She balks at first, but the numbers don't lie.
Forbidden Love
Tracey Livesay
Time for a little rule-breaking. The palace meets the studio in this fun romp from Tracey Livesay. A series of miscommunications brings saucy rapper Danielle and stuffy royal Prince Jameson together; everything else in their lives seems tailor-made to rip them apart.
Elizabeth Lim
This twisty fantasy puts a new spin on forbidden love. Princess Shiori'anma is a runaway bride in exile when she discovers a grave threat to her family's kingdom. To make matters worse, she needs her spurned lover's help to fix it, and she's cursed to total silence.
One Bed
Annabel Monaghan
Here comes the tension. Between her divorce and her two kids, screenwriter Nora's got a full plate. But she'll have to make room for more when her past-his-prime lead actor comes asking for a place to stay. Two single people in tight quarters… what could possibly go wrong?