What is it about job interviews? They always seem to give us that deer in the headlights feeling, no matter how many we've had and how prepared we are. Sometimes the most stressful part is knowing what to wear! With many companies requiring business casual wear and others promoting "fashion" casual, it's hard to know how to dress for the interview!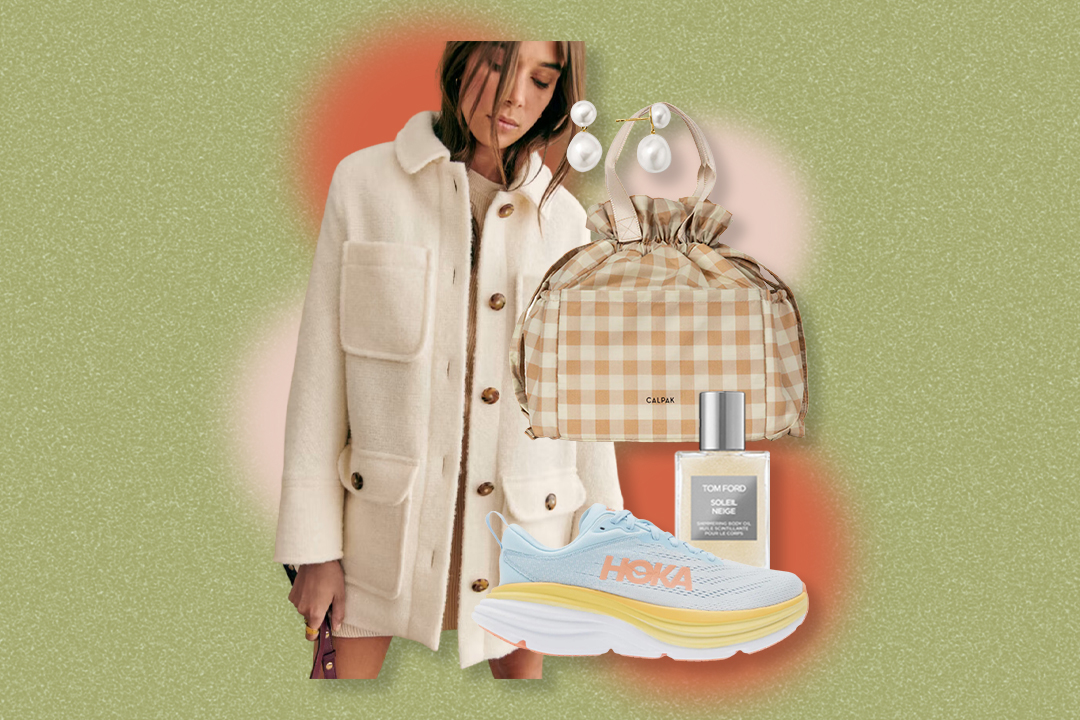 Sometimes, you won't know the dress code until you show up, so how do we navigate this tricky corporate gray area? We brought in an expert! Olivia of Corporate Catwalk (her blog is full of office worthy ensembles) gave us the dish on her tips to nailing any interview outfit, regardless of your industry. Our ultimate tip? Dress for success!
BUSINESS CASUAL
Great for: Advertising, PR, Logistics, Editorial, Real estate
If you're interviewing for a casual work environment, keep in mind that an interview setting still requires a professional, conservative wardrobe! (Tricky, right?) If you're working in an industry that is known for being casual (like the ones listed above) definitely err on the side of dressing down, yet still polished.
If your potential job is low-key, choose a classic sweater over button down combo with a pair of pixie pants or skinny slacks. We love Olivia's monochromatic use of blues for both her button down and crewneck. (Tip: You can also ask your recruiter or HR contact about the dress code so you can better judge what to wear for the interview.)
Get Olivia's look: Pants // Button down // Crewneck sweater // Satchel // Bracelet // Watch
FASHION FORWARD CASUAL
Great for: Fashion, Beauty, Retail, Advertising, PR, Design, Startup
Fashion forward is similar to casual, but for a companies that are a bit more creative or trendy. Try a bit more pizzazz, which might work to your advantage and let your personality shine through. Here, Olivia went with a chic two-piece ensemble—classic black and white, but with an interesting pattern. (Tip: Layer a white button down for a crisp, professional look).
She finished her look with bright red pumps to make the whole look pop. But keep in mind, the conservative rule still applies here. Sleeves and knee-length skirts are encouraged, but feel free to add statement pieces like a sparkly necklace or bright shoes!
Get Olivia's look: Black and white co-ords (also love this version for plus size!) // Pumps // Bag (Budget version here!) // Watch
Other on-trend, interview-appropriate items we love: Textured ankle pants // Striped midi // White blazer
BUSINESS PROFESSIONAL
Great for: Finance, Accounting, Law firm, Consulting, Marketing, Business
If you're interviewing for a more formal field opt for a classic black or navy suit with a crisp button down. It's a tried and true combination for just about any job environment. Look for pants that are fitted and have a bit of a taper. Avoid boot cut slacks, which can look sloppy. If your suit has a skirt, it should be knee length or below and tailored appropriately. A pencil skirt should taper inward toward the knee; if it hangs straight, it's too loose and will look disheveled. (Tip: Try to purchase a suit a few weeks ahead of your interview so you have enough time to have it professionally tailored.) Footwear should be a classic pair of pumps, strictly closed-toe, and either nude or black.
Avoid colors or loud items that draw attention. In this setting, your interviewer is not interested in your fashion sense in the slightest—so make sure your outfit doesn't detract from your personality or professionalism. Pantyhose (nude or black) are also a must. If this sounds like a bore, we feel you—you can still wear a classic, red lip (no pink!) to spice things up.
Get Olivia's look: Black suit (also love the separates from J.Crew Factory) // Classic white button down // Tote // Black Pumps // Watch
Other rules of thumb for any industry:
When in doubt, dress up! Bring a blazer: It can make any outfit more professional and formal. Remember, it is OK to be more formal than your interviewer, but not the other way around.
Keep makeup and hair to a minimum. Don't go overboard with the curling iron or dramatic makeup. The exception? A great red lip (fashionable, yet classic).
Nails should be minimal—nude, soft pink, or red are professional polish colors. Avoid sparkles, designs, hot pink, neon, or any other bold colors.
Leave the perfume at home. No matter how good you think it smells it could be offensive to the person interviewing you especially in a small, confined conference room.
Don't skimp on your purse—make sure you have a nice bag, with no scuffs, pen marks, or scratches. Ideally a classic leather satchel or tote. If you're going to invest in any work wardrobe pieces, this is one of the first big buys you should make—it will last a lifetime!
Notebooks should be professional. Keep the polka dot Kate Spade notebook at home (we know it's adorable, but really—trust us!). You can use it at work after you land the job but for the interview, a simple notebook is best.
If you're wearing heels, make sure they're not too high. Trust us.
Bring your glasses; they could work to your advantage by making you seem older and more mature, especially if you're up against other candidates that are more senior than you are.
On that note, if you're wearing sunglasses before you walk into the office, remember to take them off! No sunglasses on your head during the interview! (We're definitely guilty of this one—oops!)
Above all, make sure whatever you're wearing is something you feel confident and beautiful in! If you believe in yourself, others will too.
Want more office inspired fashion? Follow Olivia on social media:
Blog // Instagram // Twitter // Facebook
What other questions do you have about interview attire? Post them in the comments below and we'll do our best to answer!