First off… I have to admit. Victoria's Secret literally paid my rent in college. I worked there all four years of school and have them to thank for the extra cash (and deeply discounted underwear drawer) I had during my undergrad years. Now, more than a decade later, my love of a good bra has evolved, although there will always be a place in my heart (and on on my chest) for VS.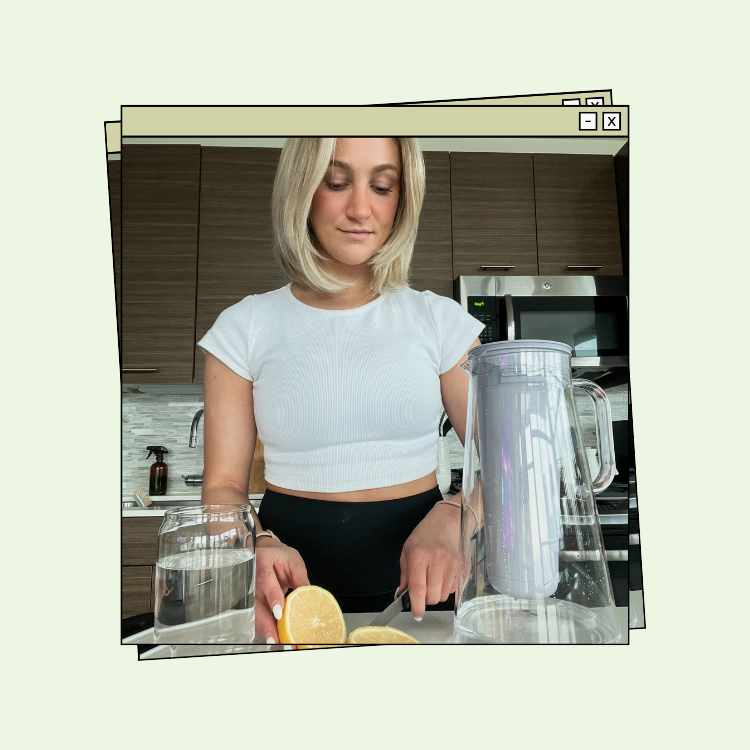 get it right in 2023 and beyond
Looking for a few great options to get your girls in check? We're sharing eight great brands that may just change your bra wearing experience for the better!
Harper Wilde
Anyone else get a little awkward when you see a perfectly kind saleslady coming towards you with a tape measure? (Guilty as charged.) If you're feeling confident in your size, Harper Wilde will send you three bras to try on in the comfort of your home. Whether that's trying on different sizes or different styles — it's a great way to try before you buy. Keep it simple with the option of three basic styles and three colors for everyday wear. Looking for a bit more variety or frills? Keep reading.
Source: @thirdlove
ThirdLove
Another try before you buy option, what makes Third Love special is their half-sizing. Who knew 50% of women fall between cup sizes? We're so used to just going with whichever whole size fits the best, versus finding an exact fit for our body. And doesn't 34 and-a-half B sound so much more interesting than 34B? I love their Fit Finder tool which asks you a series of fit and style preference questions then recommends the right ThirdLove bra for you. I went through the process and was surprised at how many things I wasn't considering when selecting my bras. And I used to work at a bra store ya'll!
The BraLab
Speaking of strapless bras! Meet The BraLab — the bra that's actually meant to be seen. For all those tricky tops where you just can't afford to go braless — this wardrobe wonder's unique design adds an extra special element to your outfit. Not only is the design of these bras genius (it's got a side closure versus a back or front closure creating a better fit), but you also have the ability to switch up the backstrap, cups, and shoulder straps to create a cool look just for your outfit. Think: a black fringe backstrap (my personal favorite) or navy and red striped straps that can peek through to create an entirely unique outfit. The possibilities and outfit switch-ups are endless — and maybe even more exciting than that, it all starts with a really great strapless bra.
Source: We Are Lively
Lively
These bras just look comfy — like, really comfy. The makers of Lively say they're trying to create an entirely new category — Leisurée — by combining leisurewear with lingerie. I'm into it. There's a beautiful attention to detail and simplicity about these bras that I'm loving. From the strapless bra that looks like it will actually stay up to the palm print bralette that beautifully combines form and function, this reasonably priced bra line seems like a great option to consider.
Spanx
We can thank Spanx for smoothing out every bump, wrinkle, and bulge that we've all had at one point or another. But did you know they also have a great line of bras too? With fun names like the Bra-llelujuh and the Bra-dacious — there's a size style and color for everyone — and extra special details like a wider backstrap, these bras take into consideration things like the dreaded back bulge peeking out underneath tops. Love what Spanx does for your bottom half? Then you need to try their bras.
Source: @jennyrieu
Nubian Skin
Designed specifically for women of color — these everyday bras come in a variety of different "nude" shades to work across a variety of complexions. The brand even offers a handy skin tone guide based on a number of well known foundation shades, to ensure you've got the right hue just for you. Genius.
The Little Bra Company
Designed with the petite body frame in mind, if you wear petite pants and tops, you should certainly consider a bra designed for your body type as well. With an array of styles — everyday, speciality, bralettes, and strapless — these harder-to-find smaller band and cup sizes are a great way to get the right fit for your frame.
Source: Everlane
Curvy Kate
Feel like you're always stuck wearing a boring bra if you're bigger than a DD? Think again. Curvy Kate caters to sizes D-K with a variety of options, styles, colors, and functions. From everyday to extra special, there's a bra to fit every body in this beautiful line of lingerie for larger bust sizes.
Everlane
Women's undergarments are often designed to be sexy — there's lace, bows, padding, cinching, silk, and straps. Now, don't get me wrong — I am ALL about the entire concept of "look good, feel good." I firmly believe that a sexy get-up underneath can make you feel hella sexy on the outside as well. But more often than not? I just want to be comfortable and that's where Evelane comes in. Their bras are comfortable, functional, and actually supportive.
What's your favorite place to shop for bras? Which of these sounds most appealing to you?