Spring has finally sprung, and we've never been more eager to throw our coats and sweaters into storage bins and embrace the warm weather we are finally experiencing. (Is that the sun? Wouldn't know, we haven't seen it in six months!)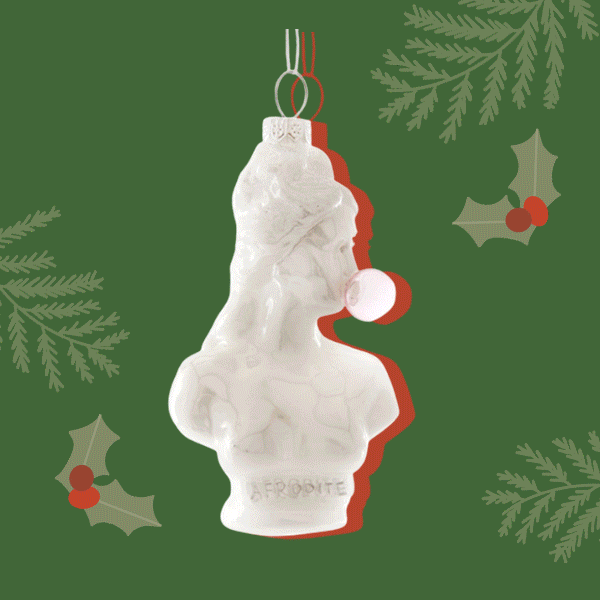 Whether you prefer your tree to be a masterpiece or a beautiful array of memories, there's something for everyone at Carlyle Avenue's ornament shop. Don't miss their expertly curated collection!
The best part about spring and summer fashion is that it's easy — without needing to layer on 12 layers of clothes, getting dressed and looking chic has never been quicker. We're so excited to embrace the trends of the season — hello, wide-leg pants and animal prints — and are even more excited to style them.
If there's one thing everyone's closet has, it's a white tee — but a white tee doesn't need to be reserved for Sunday afternoon Target runs and lounging on the couch. Here are seven ways to style your basic, white tee this spring and summer while rocking all of the hottest trends.
1. White Tee + Paper Bag Pants + Black Tote + Statement Hoops
white tee / paper bag pants / tote / sandals / hoops
2. White Tee + Wide-Legged Denim + Espadrilles + Structured Bag
white tee / sunglasses / belt / wide-leg jeans / bag / espadrilles
3. White Tee + Denim Skirt + Sneakers + Straw Bag
white tee / denim skirt / sneaker / sunglasses / straw tote (similar)
4. White Tee + Paper Bag Shorts + Platform Espadrille Sandals
white tee / shorts / sandals (similar) / aviators/ crossbody
5. White Tee + Midi Skirt + Gold Necklace + Nude Sandals
white tee / midi skirt / sandals / necklace/ crossbody
6. White Tee + Blazer + Straight-Legged Jeans + Straw Bag
white tee / gingham blazer / straight leg jeans / heeled sandals / bag
7. White Tee + Black Jeans + Snakeskin Sneakers + Red Bag
white tee / jeans / sneakers / sunglasses / bag