Halloween has come and gone, and for all of my fair-skinned friends out there (myself included), that means we're running out of excuses to look like Casper the Friendly Ghost. If you live in the Midwest, you've likely lost your post-summer glow and are getting a glimpse of what your skin will look like for the rest of winter. There's nothing wrong with rocking a lighter shade than your normal skin tone, but if you're like me, winter skin means a dull and dry exterior that leaves others asking, "are you feeling OK?" Yes, Karen. I'm sun-deprived, not seasick, but thank you for your concern!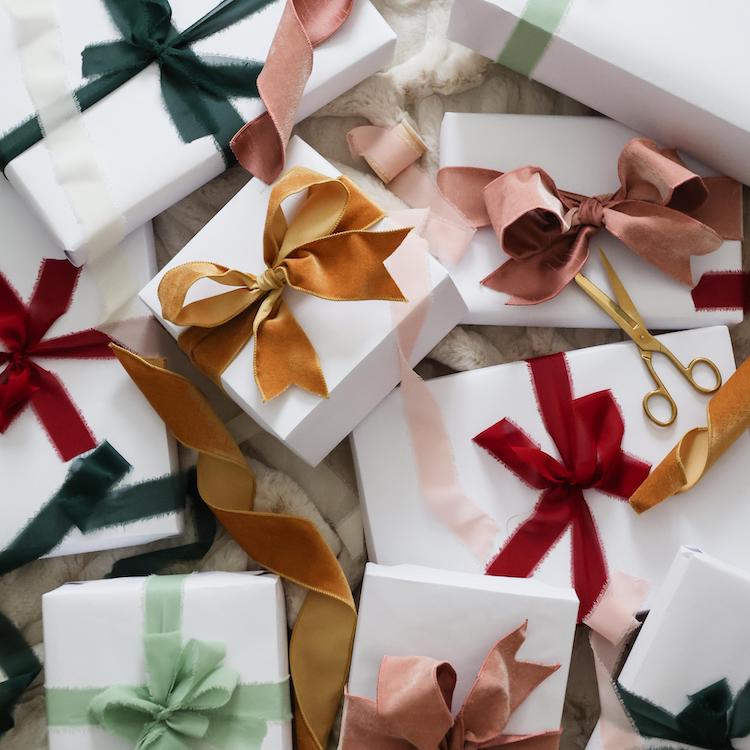 the perfect gifts for everyone—and we mean everyone—on your list
I've always been a huge proponent of the term "look good, feel good," and for me, the saying extends past rocking my go-to cool-girl outfit or taking the extra 30 minutes to curl my hair for the day. My version of feeling good starts at skin level. No matter how cute my chunky knit sweater is or how bomb my locks look on any given December day, the value is lost if I otherwise look like a dementor sucked the life out of my soul. There's something about glowing skin that tricks me into feeling bright, shiny, awake, and ready to take on even the gloomiest of days. I think that we can all agree: radiant skin is the ultimate pick-me-up.
After an obsessive history of bed tanning and sorting through loads of self-imposed guilt, I've finally said goodbye to tanning salons and hello to self-tanning products and bronzers that provide me sun-kissed skin sans risk for skin cancer or premature aging. When I was 16 years old, attempting to achieve a "straight from the beach" spray tan was synonymous with orange, saturated palms, splotchy ankles, and stained pillowcases. Over the years, the self-tan industry has grown, and options for luminous skin are more evolved and expansive than ever. Whether you're looking to bronze a light complexion or are seeking a deeper glow to an already dark skin tone, there is a range of products that will help you achieve a self-tan of you've been dreaming of. Whether you get your fix via an oil, mousse, lotion, or wipe, there's never been a better time to experiment in finding a self-tanning regimen that works for you. You don't need summer skies to rock the bronzed skin of your dreams. Bring your own sunshine with these 23 products to help you to fake sun-kissed skin, year-round:
Before you start:
First things first: if you're going to start self-tanning, you'll want to have a good exfoliating tool and a tan applicator mitt on hand (both figuratively and literally).
When I think of my go-to self-tanning products, my mind automatically fixates on the tanners that take some prep with longevity as a payoff. If you moisturize and avoid exfoliating your skin until you're ready for your next dose of sunshine, these types of tanners can last from three to seven days.
Source: Jessica Camerata | @mystylevita
A last-minute tan:
If your schedule doesn't allow for much self-tanner prep and you need to look bronzed RIGHT NOW (hello, spontaneous date nights), try these lower commitment products that will have you looking sun-kissed in no time flat.
Source: @tantowel
For when you're traveling:
For all of the times you overestimate how much prep time you'll have before your flight takes off, self-tanning wipes have your back. They're portable and ideal for any on the go situation where portability and ease take priority.
What holy grail self-tanning product do you swear by?