Not all kinds of shopping are created equal. Shopping for new shoes for spring or going on a hunt for the perfect work tote can be exciting (and our chosen way to spend a Sunday afternoon), but shopping for jeans or a bathing suit? Not so much.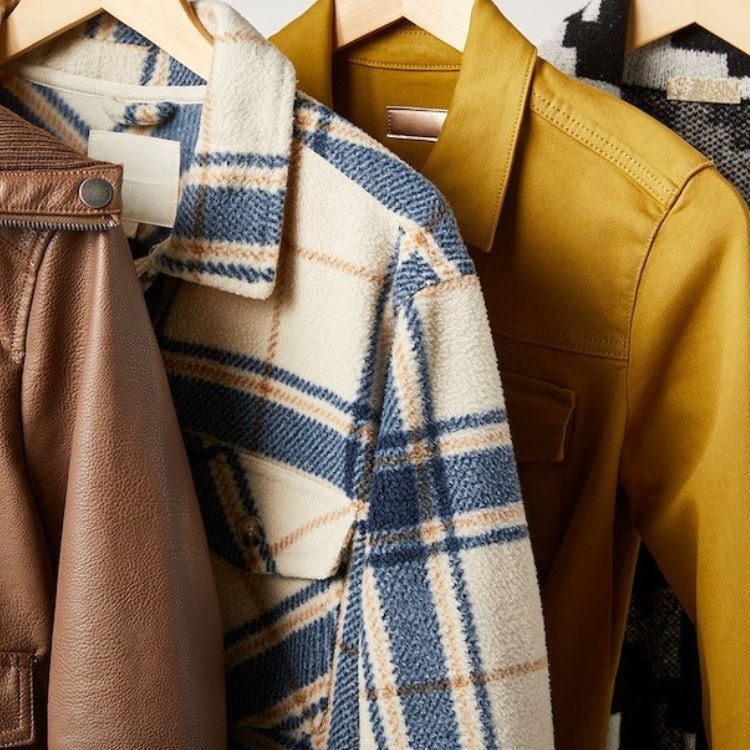 ...and it's wallet-friendly
But the one kind of shopping that might be even worse? Shopping for a mattress.
When shopping for a mattress, where do you even begin? Going and laying down on every mattress in a department store isn't the way to go, nor is going in and blindly choosing whatever a salesperson suggests for you. You need to know what you prioritize, and what's most important for you to get your eight hours of healthy sleep a night.
Even more important than what kind of mattress you prefer is what your mattress is made of. It's a little-known fact that most mattresses are full of chemicals that can pollute your bedroom air and harm you in the meantime (after all, you're spending a third of your life laying on it). When it comes to a mattress, what's in it — and what's not — are equally important.
Here's what you should look for when buying a mattress that's both good for you and the environment.
Check what it's made of — not just how it feels
If possible, you should choose a mattress made out of organic cotton, wool, or latex (watch out for blended or synthetic options). Check to make sure the materials are natural and certified organic (95% or more). Also look for certifications by GOTS (Global Organic Textile Standard) or GOLS (Global Organic Latex Standard) and that these certifications are public and in the company's name.
Make sure they're free from polyurethane, which can emit volatile organic compounds (VOCs are chemicals that can cause respiratory irritation). You should also choose a mattress that is free from flame retardant chemicals (which many mattresses add).
Know when you're due for a new mattress
The general rule for mattresses is that they should be replaced every 10 years, but other signs can indicate if yours might need to be replaced sooner. If you're waking up sore, your mattress feels uneven or lumpy when you lay on it, or if you wake up more rested after sleeping on other beds (like a hotel mattress or a friend's), it could be time to look into replacing your mattress. Also keep in mind that just because your mattress has a certain warranty, doesn't mean your mattress will necessarily last that long.
How to pick the right mattress for you
How to choose your firmness
Firmness is how soft or hard a mattress feels — your weight and body type can play into your definition of this. The more a mattress pushes against your body when you lay on it, the firmer it is. How deep a mattress sinks when your body weight is on it determines if it's soft, medium, or firm.
A soft mattress has a lot of sinkage, typically within 1.5 to 3 inches
A medium mattress has sinkage between 1 to 2 inches
A firm mattress has sinkage of 1 inch or less
How to take your sleeping position into account
If you're a stomach sleeper, it's recommended that you get a medium or slightly firm mattress to help prevent back problems
If you're a side sleeper, you should look into soft or medium mattresses so that it can hug and support your body while you sleep
If you're a back sleeper, any firmness will suffice
Consider your weight
If you have an extremely small frame (<120 pounds, roughly), you should look for a less firm mattress than your sleeping type suggests, because your body weight won't push against the mattress as much as the average sleeper's will.
Likewise, if you have a bigger frame, look into a mattress that's more firm than you need.
Do you need a box spring?
A box spring is a foundation for your mattress that elevates it and gives it extra support. They help to support the weight of your body, which helps a mattress remain sturdy over time — it's receiving the wear and tear that your mattress otherwise would.
Some mattresses require a box spring, while others don't, and some mattresses require a box spring to be used or their warranty is void. When purchasing your mattress, ask if box spring use is required. All mattresses require a foundation, which holds the weight of the mattress so it doesn't dip or sink — box springs provide support with springs that absorb shock.
While you can choose to use a box spring if you prefer, Avocado mattresses are designed to work on a non-spring platform or base. They are made for firmer surfaces, including platform beds, mattress foundations, or bed slats within a bedframe placed 5″ apart or less.
Is there a risk-free trial period?
Many mattresses come with a free trial period, where you can sleep on the mattress for a set period of time risk-free, and return it if you find it isn't for you. After all, it's impossible to tell if a mattress is a good fit for you until you actually sleep on it — which you can't do in a store. Trial periods make purchasing a mattress a lot less intimidating, since you don't need to make a decision immediately.
Trial periods vary based on company — lengths can range from a couple of weeks to a few months. Avocado has a 100 day free-trial period, meaning you can try it out and let your body adjust to it without any commitment (plus they provide free shipping and free return pick-ups!). If you decide Avocado isn't for you, you can contact them, and they'll send a service partner to pick up your mattress for charitable donation or eco-conscious recycling.
Examine and understand your warranty
When purchasing a mattress, the warranty should be at the top of your list of priorities. How long is the warranty valid? What are the prorated and non-prorated terms? How does the warranty address issues that could arise? A warranty guarantees that any product sold with structural flaws, faulty parts, or other defects will be replaced or repaired at no added expense to the buyer — so with big purchases (like a mattress), the warranty is vital to ensuring you're making the right decision in what product you purchase.
All mattresses come with different warranties, and since mattresses are a long-term commitment, it's important to make sure yours has you covered for years to come. It's also important to note that a warranty is different from a sleep trial. A sleep trial exists so you can make sure the mattress you purchased is right for you, where a warranty exists to protect you if your mattress is faulty.
When reviewing a warranty, check for potential flaws it will cover, like sagging or sinking. Most mattresses naturally sag over time, but if it happens soon after purchase, it can mean the springs are faulty — which should be covered under a warranty.
Before your purchase, make sure you review the warranty at length and ask any questions you need clarification on. Read the fine print, because certain things can void your warranty — like if you remove the law tag.
Avocado's warranty covers all of your bases. Beginning on the date of purchase, your new Avocado mattress is covered by a 25-year limited warranty, which warrants the mattress against defects in material and workmanship for a period of 25 years.
During the first 10 years of the warranty, Avocado will not charge you to repair or replace your mattress if it qualifies under the warranty. During years 11-25, Avocado will, at its option, replace the mattress at a prorated charge to the purchaser in addition to transportation and shipping charges.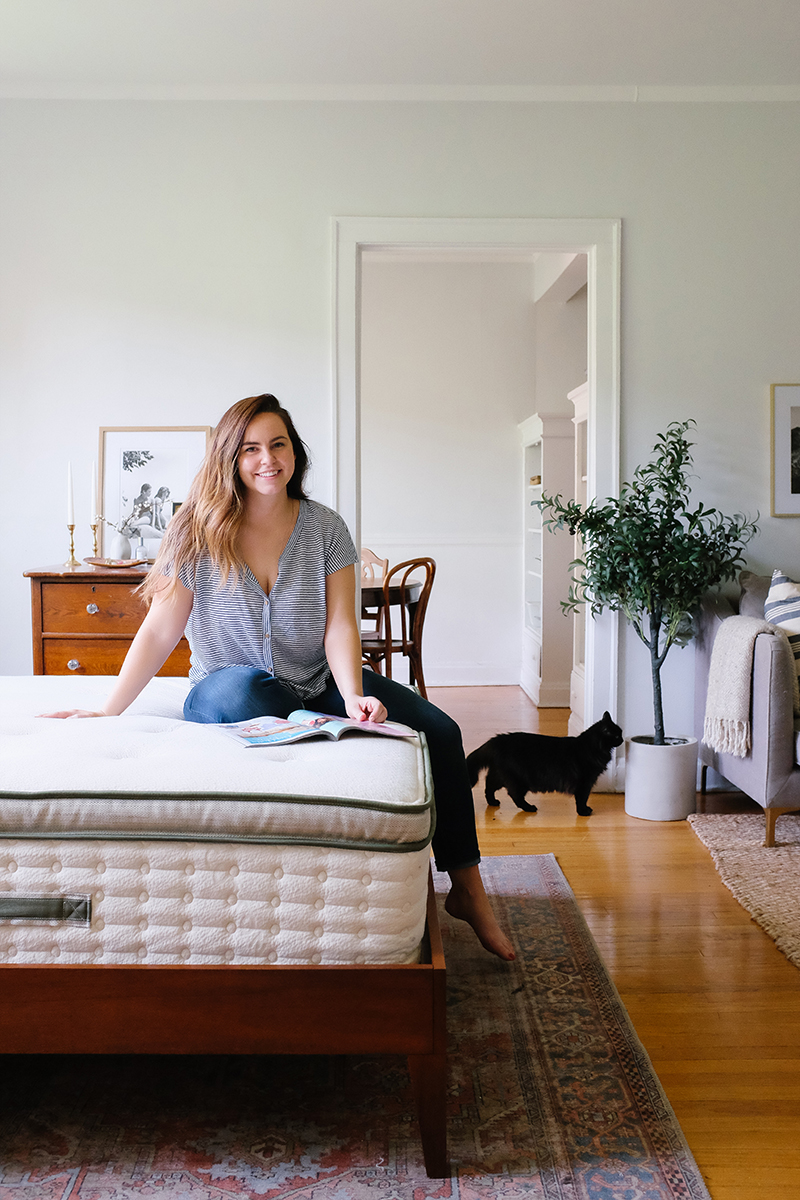 Our favorite mattress
The mattress that checks all of these boxes (and more) is the Avocado Green Mattress. While maintaining environmentally conscious, ethical, and sustainable business practices, they look out for our health and the planet. 
Avocado Green Mattress is made of 100 percent GOLS organic certified latex sustainably harvested from "rubber trees" in Asia, 100 percent GOTS organic certified wool and 100 percent GOTS organic cotton. They're also certified to meet the highest emission standards for chemical exposure and pollutants.
The most important part about Avocado Mattress is what's not in it — there are no petroleum-based polyurethane foams or chemical flame retardants. It's made exclusively from materials that are safe for you, your family, and your home — without sacrificing comfort (or coming with a huge price tag).
You can test out the Avocado Green Mattress for a 100-day trial with free shipping, free return pick-ups, and a 25-year warranty. It's a non-committal way to test out a way to get a better (and healthier) night's sleep.
The best part? Avocado donates 1 percent of all revenue to environmental non-profits — so not only are you buying an environmentally-friendly mattress, but you're giving back to the planet in other ways too.
This post was in partnership with Avocado Green Mattress, but all of the opinions within are those of The Everygirl editorial board.