Here we are again, folks: starting a new season while in quarantine. Daydreaming about new jackets and boots has quickly turned into filling our shopping carts with sweatshirts and joggers in preparation for the most home-filled fall we've ever had.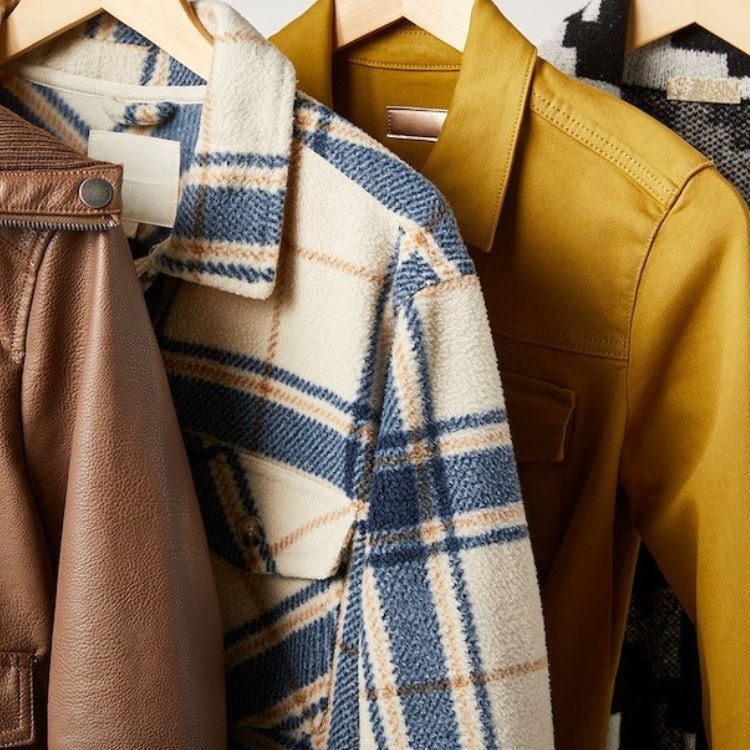 ...and it's wallet-friendly
If you ask me, though, the concept of working from home in the fall is actually pretty exciting—featuring pumpkin-scented candles, sweaters and cardigans, soft blankets. It's time to retire our shorts and tees and get wrapped up in the coziest things we can find.
Haven't prepared your hibernation wardrobe yet? Not to fear: we've styled a perfect fall work-from-home uniform based on your Zodiac sign. Get ready to enjoy working from home again.
Aries
Aries don't mind having the spotlight on them, and fading into the background isn't on their to-do list. Leave it to them to incorporate one of fall's hottest trends, citrine, into their work-from-home looks.
sweatshirt / leggings / slippers / blue-light glasses / cheetah mug
Taurus
Tauruses wouldn't be caught dead in a stained T-shirt or worn-out leggings—they know life is meant for living, and a part of that is indulging in the finer things, like a super-soft sweatshirt to spend the long, chilly days in.
sweatshirt / joggers / mug / slippers / scrunchie
Gemini
Geminis are known for being adaptable, which they apply to the trends they're attracted to. 2020's tie-dye trend screams "Gemini" through and through.
sweatshirt / sweatshorts / mug / slippers / blue-light glasses
Cancer
Cancers are homebodies through and through, so we're already used to bringing our style game to at-home outfits. A cozy, sherpa hoodie and cult-favorite sweatpants are a foolproof combo for the sign that just wants to be cozy.
sweatpants / jacket / tee / slippers / Hocus Pocus mug
Leo
Leos are passionate, creative, and God bless them, a little high maintenance. Their confident qualities make them gravitate toward simple neutrals that look effortlessly chic together—because hey, they know they look good in everything.
sweatshirt / sweatpants / slippers / mug / blue-light glasses
Virgo
A Virgo wants to look put-together without having to put much thought into what they're wearing, and a foolproof cardigan, tee, and jogger situation can take them from Zoom meetings to the errands they're planning on running after seamlessly.
cardigan / tee / joggers / pumpkin mug / cozy socks
Libra
Libras are known for enjoying the finer things in life, which means wearing ratty, old sweats isn't an option. This luxe matching set is ideal for their work-from-home aesthetic.
joggers / hoodie / mug / socks / blue-light glasses
Scorpio
A Scorpio will bring a little something extra to everything they do, which is why a one-shoulder sweatshirt is screaming their name. Complete with matching sweatpants, it's a Scorpio's cozy dream come true.
sweatshirt / joggers / RGB mug / slippers / blue-light glasses
Sagittarius
Sagittarians march to the beat of their own drum and relish any attention that comes there way (which generally is a lot). This season's tiger-print craze transfers perfectly to a trendy work-from-home look for any Sag.
joggers / sweater / mug / slippers / glasses
Capricorn
Capricorns are known for being quite the workaholics, which means that all-day comfort is key (as are blue-light glasses and lots of caffeine). A minimal, ultra-soft, monochrome set in the season's hottest color will keep them comfortable well beyond their work hours.
sweatshirt / shorts / blue-light glasses / mug / slippers
Aquarius
Aquarians are free-spirited and eccentric and are known for being deep thinkers. Their eccentric style makes them lovers of graphic tees that allow them to show a bit of personality (like this one that's clad with a list of female authors).
female author tee / cardigan / leggings / slippers / mug
Pisces
The dreamy, artsy water signs love light hues and feeling feminine. Investing in an at-home piece in this season's ethereal purple hue will make any Pisces work-from-home day a little more enjoyable.
sweatshirt / joggers / slippers / mug / blue-light glasses