It's that time of year again — after a summer of indulgence, we're all trying to get back into good habits and detox before the holiday season. Oftentimes, dining at a restaurant with friends can throw a wrench in even the best laid plans, so we turned to integrative nutritionist Jennie Miremadi for her tips on what to order and what to avoid! Next time you're out to lunch, remember these tips to stay on track!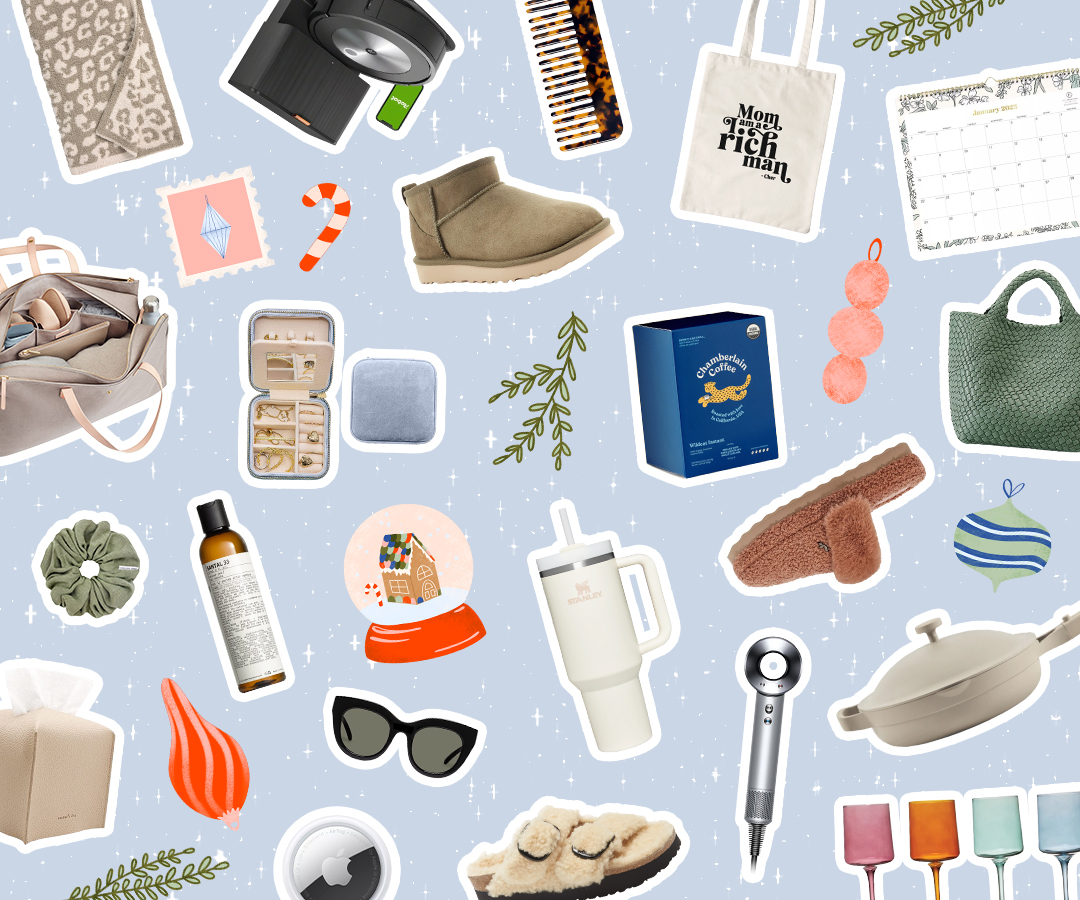 With hundreds of thoughtful gifts, you're sure to find something for everyone on your list!
What to Order
First and foremost, pick a meal that is made from real, whole foods and includes protein, healthy fat, and fiber. For lunch, try a salad with lots of greens, chickpeas, and salmon or roasted chicken. Pick a non-dairy vinaigrette made from olive oil and lemon or vinegar, and avoid dairy-based dressings like blue cheese or ranch. For dinner, go for the grilled fish with lemon and olive oil, sautéed spinach, and roasted butternut squash. If you're brunching, a great option is an omelet with spinach, mushrooms, and tomatoes. If you're craving something sweeter, go for oatmeal or quinoa with chia seeds and almond milk. All of these meal options can help fill you up without making you feel unwell.
What to Avoid
As a general rule, when ordering, avoid meals that are primarily comprised of highly processed carbohydrates. These carbs not only lack nutrients, but they will also spike your blood sugar and lead to crashes later on — examples include bagels, pancakes, spaghetti, pizza, and donuts!
Also, steer clear of fried foods like French fries, mozzarella sticks, and tempura — frying foods promotes the production of free radicals, which can result in cell damage and be harmful to your health. I also generally recommend avoiding dairy and gluten as both can be inflammatory for many people.
Sneaky ways that you're sabotaging your meal
One of the sneakiest ways that your meal can go downhill fast is that bread sitting on the table before your meal! If you fill up on bread, not only will you be full when your meal comes, but you also won't get the nutrients that your body needs to function.  And eating food like bread can lead to cravings for more bread or sugar later on — a double bombshell!
Alcohol can also sabotage your best intentions for eating healthy! Not only does it add a lot of empty calories to your meal, it may cause you to eat more food than your body needs or choose food that isn't as healthy as you would normally eat. If you're going to have alcohol with your meal, stick to one glass and make sure to drink plenty of water before, during, and after you have it.
On indulging
While I recommend that most of the time you make healthier choices when eating out, I believe that allowing yourself the occasional indulgence is totally okay and part of having a balanced life!  The key is to eat those treats in a healthy way. If you choose to indulge in that three-cheese lasagna or decadent chocolate cake, make a conscious decision to do so, eat only the amount of food that you're actually physically hungry for, and leave the rest. Eat your meal without guilt or shame, and make sure that you enjoy every bite!
Final thoughts
Aim to nourish your body with healthy, nutrient-rich whole foods most of the time, and make deviations the exception, not the rule. If you find that you eat food that doesn't make you feel well or throws you off track, don't beat yourself up. Remind yourself that it was just one meal and you can choose the food that works better for your body next time.
How do you stay on track with your wellness goals while dining out?