Look, as far as I'm concerned, there's always an occasion to pop a bottle of bubbly. Anyone who knows me knows that I keep a bottle of Prosecco chilled for every such "occasion." It pairs with all kinds of food. It's great for sparkling cocktails. And, duh, it's delicious. So when 90+ cellars came into the picture as a company that sources wine and Prosecco from great vineyards and sells it for less… I was all, "TELL ME EVERYTHING."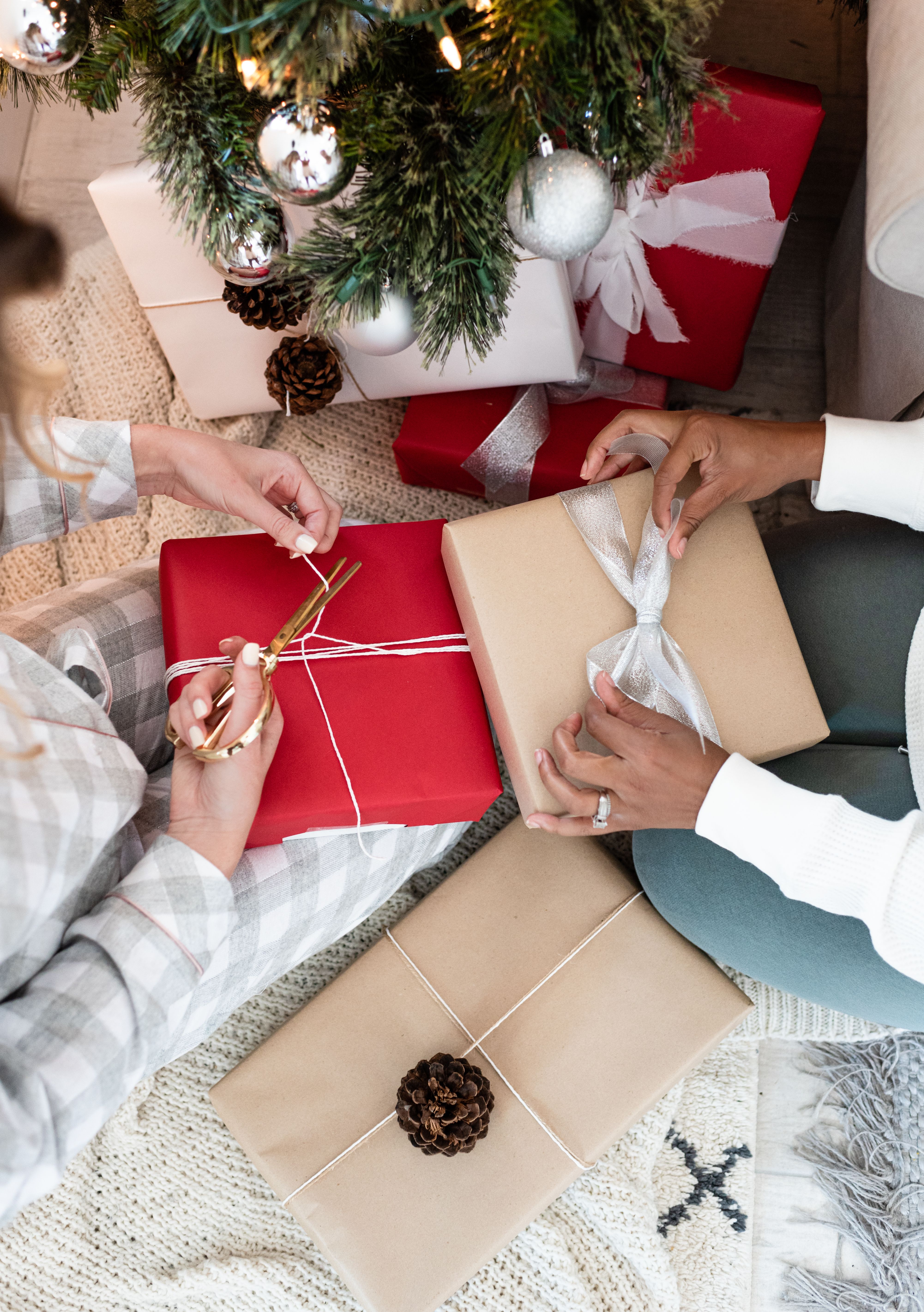 Your holiday shopping starts and ends here—our gift guide has everything you need for everyone on your list.
90+ Cellars tastes hundreds of wines from top wineries every year and selects only the best. Because they don't have the overhead of regular wineries and vineyards, they're able to bottle those wines for less under their own label, making the 90+ Cellars Prosecco one of the best values on the market. Genius.
The moral of the story? I'm never without the proper libations to celebrate any victory (no matter how big or small), you shouldn't be either, and, now, there's literally no reason not to. I have a line item in my budget for this exact type of thing and I'm completely okay with that. So ladies, pop some bottles, because I'm giving you 10 totally acceptable reasons to celebrate just about any day of the week.
1. You and your significant other are doing date night in. Slow clap for sticking to that monthly budget.
Celebrate and make the night extra special with an easy (but much fancier than it looks) two-ingredient cocktail. Your S/O will be v impressed (no need to disclose how easy it is) AND there's no bill to pay at the end of the night.
2. You cooked an actual meal for your girlfriends that warranted real napkins.
Any dinner that doesn't come in a plastic container with a three-minute cook time deserves to be celebrated. Bonus? Prosecco tastes amazing with literally everything.
3. You and your besties finally all have a free night to spend together. #GNI
Remember when you were younger and the only plans you ever had to work around were the occasional trips to the mall or scheduled dinners with your parents? Adulting makes girl time an all too rare occasion. Blare that Whitney Houston track and live it up because YOU'RE DOING THIS FOR ALL OF US.
4. It's payday and time to treat. yo. self.
I feel rich for a whole 12 hours every two weeks and, honestly, it's the best thing. Hold on to it while it lasts because that feeling (and the subsequent money) is very, very fleeting.
5. The holidays have finally arrived which means it's now socially acceptable to listen to Christmas music on repeat.
I don't technically abide by any rules when it comes to listening to Christmas music. After all, I have "Merry Christmas, Happy Holidays" by N*Sync on my workout playlist. But for the rest of the world, this is an opportune time to go full throttle with the holiday tunes.
6. You beat the odds and managed to Monica-Gellar your way through the clearance rack (and came out with a new favorite outfit). Time to celebrate!
No buyer's remorse here! Put that cute outfit on and pour yourself a glass because GIRLFRIEND YOU EARNED IT.
7. You crushed your entire to-do list (and then some).
I don't care if two of the items on the list are to eat lunch or check the mail, these kinds of days deserve an actual parade.
8. You're SLAYING on Bumble. Swipe right and sip.
Those new selfies are really paying off because Anthony in marketing just replied with some flirty banter to your cute and witty Bumble message and isn't it great when you can believe in love again?
9. That new Netflix show just dropped and you are binge-ready with your cozy socks on and the prosecco poured.
Nevermind, who needs Anthony when you have new episodes of Stranger Things to tend to? Prosecco for one never felt so good.
10. Your plans for tonight got canceled — time to take off your bra and pop the bubbles.
A big THANK YOU to Soulcycle for making Tracy too tired to go out tonight because staying in real pants for one more second is too much to bear.
What's another reason to celebrate with bubbly on a random Tuesday? Share with us in the comments below!
This post was in partnership with 90+ Cellars, but all of the opinions within are those of The Everygirl editorial board.