Since I'm currently a renter with house flipping experience, I know that customizing your kitchen isn't always an option. Thankfully, there are some easy ways to add your own special touch to your kitchen without upsetting your landlord or superintendent. Today I'm sharing a few projects you could easily tackle (or at least think about trying) this weekend in your own home.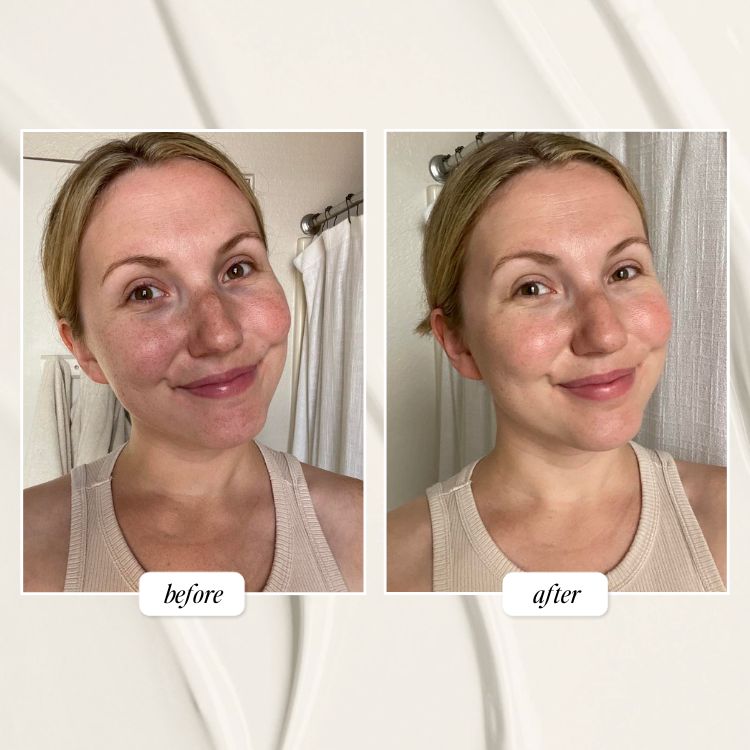 Keep in mind, some of the images below may not be of rented homes but don't be discouraged when you see images like this! The beauty of interior design and inspiration is about finding ways to be creative with your current living situation. So, remember, even if you are renting, there are still small ways to make an impact in your kitchen. Speak with your landlord to see what is and isn't allowed and start planning your next weekend project!
1. Coffee bar
Source: Love Nordic
Setting up a specific area for all your coffee appliances and accessories is a great way to add a gathering area in or near your kitchen. Your landlord's rules will determine how crazy you can get with the design, however. This design by CasaHaus includes floating shelves and a chalkboard wall. If you're looking for something simpler, a smaller table (check your local resale shops or flea markets) will do the trick, along with coffee related decor and shelving for your favorite coffee accessories.
2. Hang pots, pans, or knives
Source: The Design Files
If your kitchen is on the smaller side, this could be a great option to make use of dead space. Hanging pots and pan  or using a magnetic strip to hang your most used knives, can add an element of texture to an otherwise blank space—plus, your most used cooking accessories are ready to grab instantly!
3. Extra storage
Source: The Design Files
Bookshelves in the kitchen are great for displaying your most-used cookbooks, pantry items, family heirlooms, art work, and other kitchen related accessories. Bookshelves come in a range of sizes so choose one that fits the scale of your kitchen. Adding floating shelves to the dead space on walls or above the counter is a great way to add convenience to your kitchen workspace. Place your most used kitchen objects on them for easy access.
4. Moveable island or kitchen table
Source: Lonny 
If your kitchen has an open floor plan, investing in a temporary kitchen island or adding a small dining table in the area can increase your storage space, countertop workspace, and add an element of design to your open kitchen.
5. Fresh coat of paint
Source: Williams Sonoma
Depending on your landlord's rules, you may be able to paint your kitchen walls a different hue. If so, use this opportunity to be bold with a fun color to transform your dim kitchen into the bright space you long for.
6. Indoor herb gardens
Source: HomeEdit
If you're known for a green thumb, this weekend project is simple and will leave you with plenty of herbs to cook with from your very own kitchen.
7. Kitchen flow and organization
Source: Practising Simplicity
I wrote about rethinking your kitchen workflow and organization in this article. Use the weekend to reorganize and fine-tune your kitchen and cooking workflow.
8. Easy decor and accessories
Source: The Kitchn
Decorating your kitchen can be one of the simplest ways to add your personal touch. I personally love taking a weekend to dig through my local antique shops and flea markets to search for kitchen decor goods or to be inspired by different design methods. Find pieces that speak to you and look for items that would compliment your pre-existing design.
9.  Update used items
Update your most-used kitchen textiles or cleaning accessories this weekend. Sponges are a germ breeding ground and it's best to pitch them anywhere between a week to a month after use. Update your kitchen towels, table clothes, and other linens you use frequently—invest in those new wooden spoons you'd like to cook with. If you're good to go in this department, try adding a small runner to your kitchen floor to add an element of texture.
10. A good scrub
Source: PopSugar
Honestly, sometimes deep cleaning your kitchen and starting with a blank slate can do wonders. Take the time this weekend to scrub and clean your kitchen's nooks and crannies, restock your most-used pantry items, and start the week with fresh groceries and meals for the work week.
What's an easy project from this list you'd like to tackle? Is there a project (big or small) you've accomplished recently?
This article was originally published February 25, 2016