Some people gain the freshman 15. For me, it was more like the full-time job 40.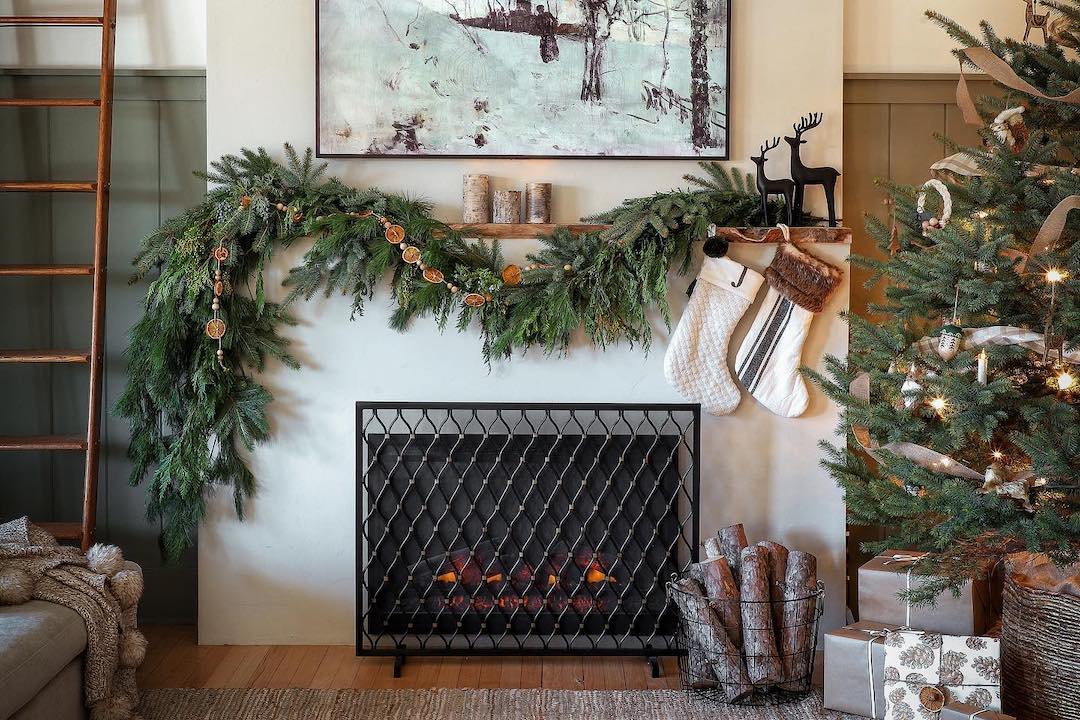 there's still time to deck your halls
After landing my first 9-to-5 gig, fitness fell by the wayside as I succumbed to the general woes of being a grownup. I had plenty of excuses not to work out, but one stood out from the rest: I didn't think I could afford to exercise.
Gym memberships aren't cheap. In fact, they come with a median monthly fee of $58, which racks up to nearly $700 per year. Don't even get me started on the cost of passes to yoga studios or martial arts gyms, both of which cost well over $100 per month (and sometimes $200) in my area. 
It took a few years, but I finally got to a place where I work out daily and feel better than ever. The best part? I don't have to pay a dime to do it.
I don't need to cite a fancy study to tell you working out is important, but I will anyway: Getting active for just 15 minutes (15 minutes!) every day can add three full years to your life, according to a Harvard study. So what's stopping you? If the answer was money, it's time to dust off your sneakers. Read on for 10 completely free ways to work out this year.
1. Work out with an app
Trade your costly gym membership for a free option that fits in your pocket. Some fitness apps come with in-app purchases (Aaptiv and the Instagram-famous Sweat with Kayla come to mind), but several noteworthy apps won't cost you anything.
Try Fitness Blender, which comes with hundreds of free, at-home workout routines. If running is more your style, C25K offers a step-by-step plan to get you running three miles within 9 weeks.
2. Join a club
In some cases, peer pressure can be a good thing. Research for Psychology of Sport and Exercise suggests a support structure can positively influence your exercise habits — and really, what isn't better with friends?
To find like-minded friends to work out with, create an account on Meetup and connect with fitness groups in your area, from marathon training teams to yoga clubs. Some groups might ask for a voluntary donation or membership fee to join, but plenty are totally free.
3. Take a hike
Don't shell out to walk on a treadmill when you can explore the great outdoors for free. According to The Mayo Clinic, a 160-pound person will burn 438 calories per hour of hiking (though this will vary depending on the terrain and the weight of your backpack). You can use sites like AllTrails and MapMyHike to find new trails to blaze, so you'll never get bored while you work out. 
4. Attend free fitness events in your area
Group fitness doesn't have to be expensive. If you live in or near a moderately-sized city, there's a good chance you'll have dozens of free fitness events to choose from every month. Facebook's events page can help you keep track of everything happening in your area, and you can sort by category to find events that suit your interests. (Bonus: Plenty are indoors, so don't let winter weather stop you!) 
5. Exercise on your commute
You have to go to work anyway, so you might as well work out while you do it. If you live close enough, consider walking or biking to the office. You'll check off your daily workout, save even more money on gas or public transportation, and do your part to save the environment. Win/win/win.
6. When in doubt, YouTube
You used YouTube to learn how to iron a shirt, so why not use it to get fit? Personal trainers (who would normally charge you an arm and a leg at the gym) are posting videos to YouTube every day, so skip the fees and go straight to sweating. Try Turbulence Training, BeFit, BodyRock, and Yoga with Adriene if you're not sure where to look.
7. Hit the track
The great thing about running is you can do it just about anywhere. If you don't feel like mapping a route through your neighborhood, consider finding a local track for stress-free runs that are easy on your joints.

A quick Google search should help you determine whether or not your local high school or college track is open to the public. Some (like the one at my local university) are even indoors! Looking for an extra challenge? Run up and down the bleacher steps — your glutes will thank you later.
8. Do yoga at home (for free!)
Yoga is a low-impact exercise that can do wonders for your flexibility and stress levels, but the cost of a yoga membership is anything but calming. Luckily, there are thousands of free yoga resources online, so you can get fit (and relaxed) from the comfort of your living room. The internet is your oyster, but Do Yoga With Me, Be More Yogic, and Yome are solid places to start.
9. Use your bodyweight
Free, fast, and fat-burning? Research suggests that short, high-intensity bodyweight workouts are more effective than longer cardio routines, and notably improve metabolism speed and heart health.
Darebee is a free (and ad-free!) resource that helps you select and build a bodyweight program that best suits your schedule and fitness level.
10. Do a 30-day fitness challenge
If attainable goals help you stay on track, a month-long challenge might be the perfect solution to get you motivated. Thrillist, Active, and even Buzzfeed have 30-day challenges just waiting for you to conquer them. Prepare to be very, very sore.
How do you work out for free? Which of these sounds most appealing to you?
Follow The Everygirl on Pinterest for More Workout Tips & Tricks