If you've spent any time on the Internet over the last few months, you've likely heard of Halara, the trendy new activewear brand that all the cool girls are wearing. Everyone swears their pieces are Lululemon quality without the Lululemon price tag, so I obviously had to try them out. I was nervous about buying without trying on since it's an online-only company and I'm picky about the fit of my workout clothes, but the website had glowing product reviews and the TikTok girlies assured me the clothes lived up to the hype. With that in mind, I placed my order and eagerly awaited the arrival of my package (for about two long weeks). So without further ado, here are the best-selling items I tried from TikTok's favorite inexpensive athleisurewear brand and my honest thoughts.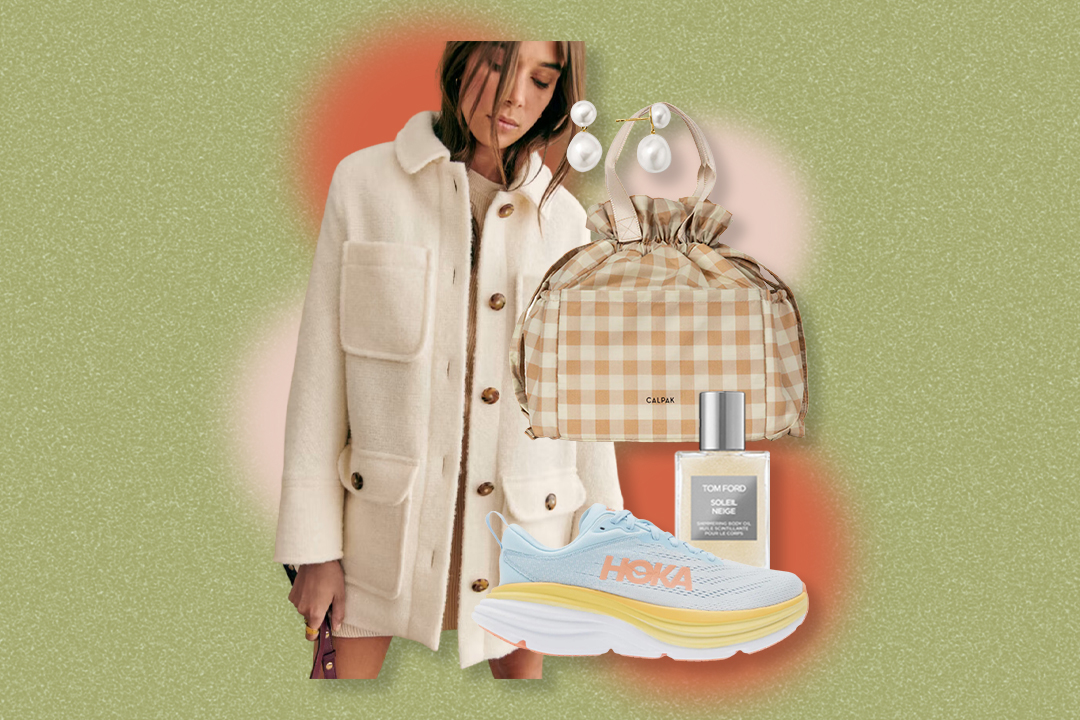 1. Everyday Dress
This is one of the pieces I see all the cool girls wearing, and now I understand why. It combines all the things I love about some of their other pieces: It has a similar fit to the cropped tank, the comfortable fabric of the high-waisted shorts, and the form and function of the biker shorts. I don't know that this would be a go-to gym fit, but it's a great option for a hot girl walk, casual brunch, or quick game of tennis (or an attempt to play tennis, if you're like me). It's also an easy piece to dress up or down. I love that you can easily throw on a jacket or tie a flannel around your waist and swap your tennis shoes for sandals to completely change the look.
HALARA
32 colors available and 20% off!
2. High-Waisted Pocket Shorts
As someone who carries her weight in her legs and booty (I'm coming for your brand, Kim K), I've struggled with the way shorts fit me for as long as I can remember. With that in mind, I didn't have high hopes for these, but they had plenty of five-star reviews from girls saying the shorts were comfortable and cinched their waists. They also looked great on the model, so I was interested to see if they'd work for me too.
While they were super comfortable and probably could have been worn as lounge shorts, they didn't quite live up to my expectations. I prefer my shorts a bit longer so I feel covered while working out and to help avoid the dreaded inner thigh chaffing. The fabric is so thin and soft which feels amazing, but they do ride up and bunch easily. Also, the leg openings aren't nearly as roomy as they look on the model. 5/10, would wear again, but not my #1 pick for tough workouts.
HALARA
22 colors available and 33% off!
3. Ruffle Hem Shorts
Let's just say my relationship with these shorts is complicated. I actually liked the way these shorts fit better than the High-Waisted Pocket Shorts because they had a looser fit in the legs. But, dare I say… too loose? The baggier fit of these combined with the ruffle hem (which was originally the main selling point for me) made them feel more like sleepwear than workout wear. Halara does refer to these as "casual" shorts, which makes sense considering their fit, but since they weren't included in their loungewear section, I hoped they could still be worn outside the house. This pair could definitely work for some people, but I'd stay away from them if you want to feel more covered up and put together while jumping around in your workouts. For lounge shorts, however, they are perfection.
HALARA
4 colors available and 20% off!
4. Padded Tank Top
I've never been one for the crop top life—even during my peak party girl days. But I've been loving the look of long-line sports bras lately, so I thought I'd finally give the trend a try. Lo and behold, I've found my new favorite workout top. It's a little tight (I followed the size chart), but that just means it works well for more high-impact workouts and is supportive, despite not having adjustable straps. I find that the tighter fit also helps the top stay in place so you don't have to worry about the hem rolling up while you're moving around.
And the quality? Top-notch. I was fully expecting the removable pads to shift and fold like some of my cheaper workout tops, but they have stayed in place even after a few cycles in the wash. I was also impressed that the white fabric wasn't see-through at all. Now I'm thinking I need one in every color.
HALARA
13 colors available
5. High-Waisted Biker Shorts
Call me Princess Diana because these shorts have become part of my everyday wardrobe. They're as soft as the High-Waisted Pocket Shorts but are a little thicker, so they feel more substantial and can pass the squat test. What they don't pass, unfortunately, is the roll test. I find that I have to pull them down frequently, but that could be because they're a little tight and would be resolved if I sized up. For me, they're tough to wear as workout gear for intense workouts like running or HIIT, but I've been loving them for walks, stretching, and on-the-go outfits.
HALARA
7 colors available
6. Side Pocket Biker Shorts
There's something about these biker shorts that didn't do it for me the way the traditional Biker Shorts did (but don't get me wrong, I still liked them enough that I'll be pairing all my oversized tees and sweatshirts with them). Even though I ordered both pairs in the same size, this pair fits much tighter, and they roll up more than the regular Biker Shorts. I also may or may not have ripped a seam or two pulling them over my legs and butt. What I do love about them, though, is Halara's signature pet hair-resistant fabric. I wasn't sure that it would make much of a difference, but as a cat mom, I'll take all the help I can get. Since I'll mostly be wearing these at home and for running errands, it's nice that I don't have to reach for a lint roller between cuddling my fur babies and getting groceries.
HALARA
9 colors available and 27% off!
The verdict
I have to give it to the TikTok girls on this one. Halara's quality, styles, and affordable price point make it a great alternative to Lululemon and Alo. My hope is that as the brand continues to grow, they show more diversity in body shapes and sizes in their models so mid-size and plus-size girls get a sense of how the pieces will fit. After some trial and error though, I was able to find some pieces that I feel good in and look forward to wearing during my next gym session or Target run.
Items I'm buying next: