When I splurge on something, I usually gravitate toward that pair of booties I've had my eye on forever, or a jacket I've always wanted. While those things are great (and worth a splurge once in a while,) they also are never as used as some of the other things I find myself reaching for every single day.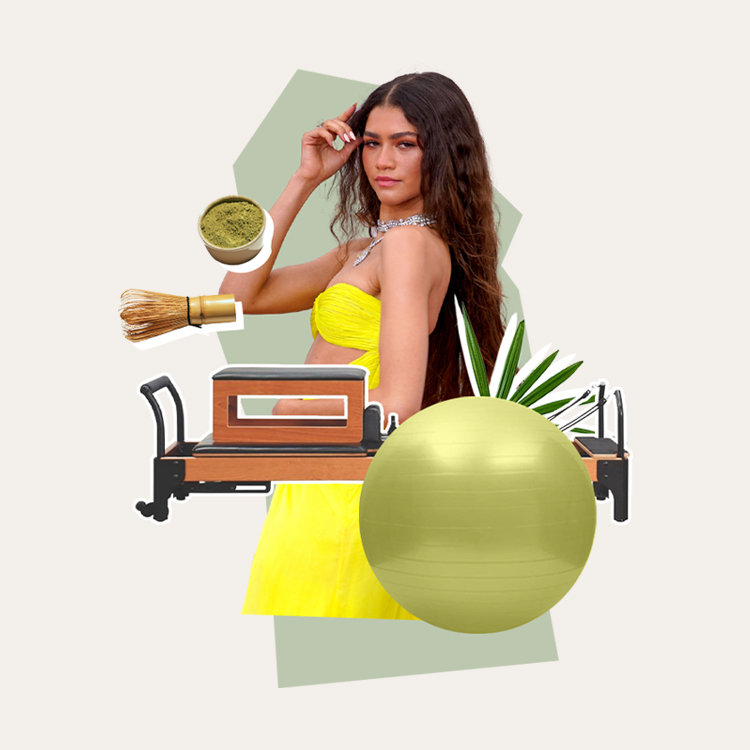 she's (kinda) just like us!
When you use something every day, it makes it more justifiable to make sure it's something that makes you feel amazing, and that sparks joy (@ Marie Kondo). Upgrading your years-old pieces for ones that upgrade your daily life can take your routine to a whole new level.
Use this as an excuse to treat yo' self, and use your next splurge on something you'll get all the use out of.
1. A Cozy Robe
If you're a robe wearer, it's probably something you put on every single day. Ditching your old one for a super-soft upgrade that you look forward to putting on every day can make every morning more enjoyable (and cozy!).
2. Candles
While we're all about stocking up on the Bath & Body classics every time there's a sale, treating yourself to a nice candle can feel like a treat every time you light it (like during a Sunday night bubble bath with a face mask).
3. Essential Oils
I didn't hop on the essential oil bandwagon until recently, and they have changed the game for me. Diffusing peppermint when you need a pick-me-up or lavender before you go to bed can totally change your mood.
4. Face Masks
You definitely don't need to spend a ton of money to get a face mask that will make a difference in your skin, but investing in a great one that you can use every week is worth the investment — it's the perfect thing to treat yo' self with! Check out our editors' all-time favorites or splurge on one of these office favorites:
5. Mug
By the time we've had our daily caffeine fix, it means we've had at least three cups of coffee — so we might as well be drinking them out of a mug that sparks joy. If you're drinking yours on the go (who isn't, honestly) find a to-go mug you'll love carrying every day.
6. Water Bottle
Upping our water intake is always on our to-do lists, and one of the most recommended ways to get motivated to do that is getting a water bottle that you love (yes, really). Ditch plastic bottles and pick up a reusable one that you'll remember to throw into your bag in the morning.
7. Work Bag
While a fancy crossbody that's reserved for going out is a must, your work bag is on your shoulder every day — and probably will go through the ringer. Get one that's versatile enough to match all of your outfits, and sturdy enough to withstand all of your morning commutes.
8. Weighted Blanket
Weighted blankets feel like a giant hug, and help you fall and stay asleep by easing anxiety (so they're basically magic). They're definitely a splurge, but you can use them every single night for a better sleep.
9. Workout Bag
One of the age-old tricks for getting into working out is to buy workout gear that you feel confident in — the same goes for your bag.
10. Blender
Making our own tasty smoothie every day is the ultimate wellness goal, but when we try and they come out half-blended and chunky, it goes back to a far-fetched dream. Having a blender we invested in staring at us from the countertop that makes juice-bar level smoothies will give us something nutritious every day — and don't forget girls' night margs!
11. Headphones
If we're out of the house, chances are we have our headphones in. They're an investment that lets us strut down the street on the way to work listening to "Fergalicious" while pretending we're in a music video — it's worth it.
12. Eye Masks
No matter how hard we try to get our eight hours in, there are inevitably mornings that begin with restless-night-caused undereye bags. Having a stash of eye masks to throw on can totally turn a sleepy day around.
13. Slippers
The hardest part of getting out of bed in the morning is your body hitting the cold air outside of your comforter. Make it a little easier by buying a pair of slippers that will make your mornings a little bit cozier.
14. A Silk Pillowcase
Silk pillowcases can help keep wrinkles and bedhead at bay, and will make you feel like an absolute queen when you hit the sheets every night.
15. One-Step Hair Dyer
One of our biggest #lifegoals was to always have our hair blown out, but this miracle has given us the tool to do it ourselves. Blow drying hair has always been my least favorite chore, and this cuts the time in half and doesn't require me to use a flatiron after — it is truly a game-changer.