Let me take a stab in the dark here: you currently have at least one pair of sneakers on your shoe rack. Maybe they're the least exciting item in your closet, or maybe you love them for going on walks or running errands, but they're not your go-to fashion accessory. However, I'd like to make a case that sneakers are potentially the most fashionable item in your closet because they go with everything.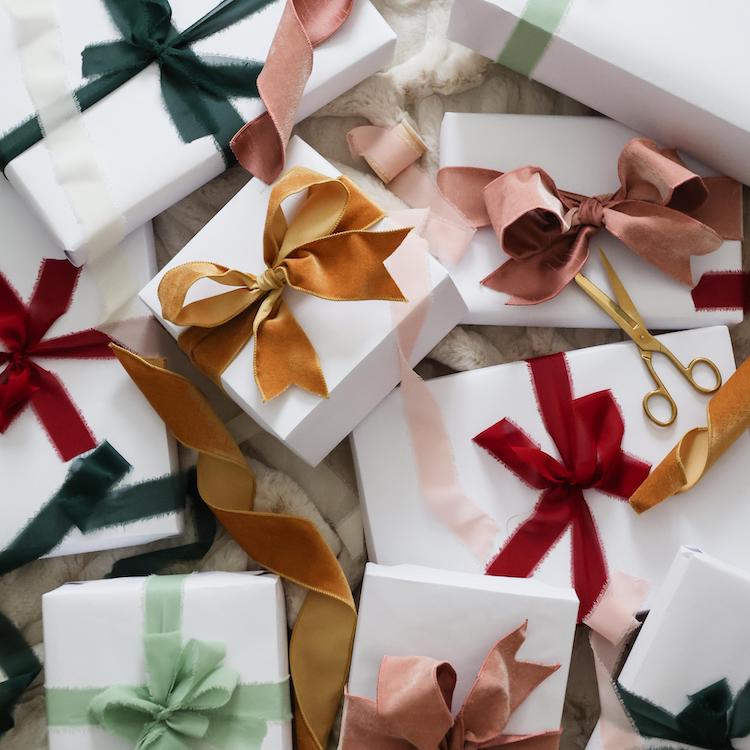 the perfect gifts for everyone—and we mean everyone—on your list
Think about it: they make any preppy look cooler or any fancy outfit more casual, and they work for every season. Plus, they're super comfortable, which means no hobbling around in high heels or patching up blisters (because nothing's more fashionable than a confident strut). Still unsure if sneakers go with everything? Here are 18 reasons that prove they do. Copy these ridiculously stylish outfit formulas for your next sneaker #OOTD.
1. With a maxi skirt and graphic tee
Source:

@

hikarimurakami
Think you can't pair athletic sneakers with flowy and feminine pieces? Think again. A classic sneaker is the perfect pair of shoes to wear with a maxi skirt that hits just above the ankle. Pair with a slightly oversized graphic tee for a casual-cool look from head to toe (that also happens to be crazy comfortable).
2. With a midi skirt and crop top
Source: @menzabolamba
Trust me: I go on Pinterest a lot. One of the most popular Pinterest outfits (and my personal favorite)? A silky midi skirt, a pair of white sneakers, and a cropped tank (bonus points for a knotted detail). When the temperatures start to drop and we officially hit fall weather, throw on a denim jacket for an outfit formula you'll want to wear for months.
3. With your favorite workout ensemble
Source: @sarahmian
Sneakers and leggings go together like peanut butter and jelly. Obviously, the athletic shoe was originally designed for exactly that: athletics. It's a no-brainer to wear the coolest pair of sneakers you have with your favorite workout-wear. To make it more #OOTD-worthy, think of incorporating interesting details like mesh or bright colors in subtle spots throughout the ensemble.
4. With a silk midi dress
Source: @chloepierreldn
I never thought I'd see the day, but old-school sneakers, a silky midi dress, and dad socks ("dad socks" are a thing right?) officially go together perfectly. A luxurious fabric like silk or satin (bonus points for a thigh-high slit!) balance out the retro look of sneakers.
5. With a classic button-up and trouser shorts
Source: @seeratsaini_
What do you wear for workdays (at the office or home) when it's just too hot for trousers, but you still want to look professional? The answer: trouser shorts and a crisp, lightweight button-up. Luckily for us (and our walking commutes), a pair of white sneakers make the look more business-casual and stylish.
6. With an A-line mini skirt and tee
Source: @juliesfi
If Blair Waldorf wore sneakers, this is how she would do it. Grab the chicest plaid skirt in your closet (any flap pockets, buttons, or attached belts would be ideal, thank you), and pair with a simple tee and lace-up sneakers. Blair would be so proud (headband optional).
7. With a maxi dress
Source: @lvernon2000
You get the point: long hemlines are perfect with casual sneakers. In fact, it's kind of the ideal way to make maxi dresses more casual without going too boho (if that's not your style). Try a maxi in a bright color (like this of-the-moment citrus shade) and pair with crisp, white sneakers.
8. With turtleneck and your favorite work pants
Source: @marintia_goto_williams
Sometimes, pretty dresses and feminine skirts just won't cut it (or just aren't your style). Luckily for the menswear-inspired pieces that are staples in our closets, chunky and athletic sneakers look just as cool with a pair of straight-leg trousers as they look pretty with a skirt or dress. Think: Annie Hall, reimagined for 2020. Don't be afraid to go bold with your sneaker choice, while keeping the rest of the outfit simple and tailored.
9. With a blazer and ladylike accessories
Source: @lydiajanetomlinson
It's like your grandma's wardrobe just got much more stylish; lace-up sneakers even out the elegance of fitted blazers, quilted purses, and gold jewelry. When it comes to fashion, opposites certainly attract, and the perfect example is piling on your most elegant pieces with a basic gym shoe to make the ensemble more Instagram-cool and less country-club-chic. Pair with our favorite go-to, the silky midi skirt.
10. With leather trousers and pops of color
Source: @thekittyluxe
You might have seen on your Instagram feed or favorite fashion magazine that faux leather is in. However, in 2020, faux leather is no longer reserved for a basic jacket. Instead, fashion girls are wearing the faux fabric in reimagined pieces like trousers and waistband pants. Thankfully (for the comfort of our feet and the purpose of this article) they pair perfectly with white sneakers. Throw on a jacket or sweater in a pop of color for the perfect fall look.
11. With your favorite printed blouse and pants rolled at the ankle
Source: @kat.shearer
You know those dad sneakers that are so in style, but you have no idea how to wear them? This outfit is proof that you can wear your chunkiest dad sneakers with just about anything, including some rolled-up trousers and your favorite floral blouse. Try matching the color of the shoes to the color palette of the blouse, like this muted beige, above.
12. With a cropped sweater and wide-leg pants
Source: @sopharsosnaps
Add sneakers to the list of shoes you can wear with wide-leg pants (anyone who owns wide-leg pants knows this list is limited). Just make sure the hem hits slightly above the ankle to elongate the body and keep a fitted silhouette up top to balance out the width of the pants. If it's still 90 degrees where you are, wear with a tank top or bodysuit, and transition into fall and winter months with a cozy cropped sweater.
13. With boyfriend jeans and a distressed jacket
Source: @sincerelyjules
I used to think that baggier pieces had to be paired with feminine pieces or fitted silhouettes to look stylish (it's all about balance, you know?). But against all odds, this look proves that slouchy boyfriend jeans, oversized tees, and distressed jackets can all work in harmony. Is it because she's rocking a killer pony, or is it because sneakers are magical? Either way, it's working. Try playing around with glam jewelry (like these chandelier earrings) to make the look more intentional than I-woke-up-like-this.
14. With a feminine dress and bold accessories
Source: @newtexacali
If you're interested in trying a bold trend (like a bucket hat, zebra print, or both), sneakers are the perfect way to test it out. Think about it: they're as basic, neutral, and universal as it gets. They can make an #extra trend more casual and a bold trend more low-key. Pair with an easy, breezy dress and get ready to rock the trend you never knew you could pull off.
15. With distressed jeans and a trench coat
Source: @fashion_jackson
Sneakers are not just the perfect summer shoe. They can also flawlessly transition into fall. Wear sneakers like a Parisian with distressed denim and a chic trench coat for a go-to outfit formula that's as Instagram-worthy as it is appropriate when the temperatures start to drop.
16. With white jeans and a floor-length cardigan
Source: @crystalinmarie
Yes, sneakers also go with the iconic Everygirl favorite, white jeans. A floor-length cardigan is not only the coziest item we own (it's like wearing a blanket, but it's chicer than a Snuggie!), but can update any sneakers and white jeans outfit for fall.
17. With your favorite stay-at-home sweatpants, crop top, and a jacket
Source: @kayla_seah
Maybe you're tired of wearing sweatpants by now, or maybe sweatpants feel like second-skin after wearing them for five months straight. Either way, at least staying at home has brought us a style trend we can get behind: sweatpants as high-fashion. Pair with a cropped top and toss on a blazer to look stylish whether you're bingeing Netflix or on a Zoom call.
18. With head-to-toe white
Source: @taylasnts
Though we're big fans of following the rules in 2020 (wear a mask!!), the one we're partial to breaking? No white after labor day. We love white as a year-round color, and this monochrome look is the perfect example. Pair your whitest sneakers with white jeans and a basic tee (even after August), or replace with a cozy white knit when transitioning into fall temperatures. No matter what season we're in, a good pair of sneakers will always have our backs.
SHOP OUR FAVORITES
What's your favorite way to wear white sneakers?