Hello faithful readers and fashion girls of the world – Josie here, bringing you another fashion report with the latest of-the-moment trends that we cannot get enough of. And by "cannot get enough of" I mean quite literally screenshotting inspo on Instagram, express-shipping from online stores (I just can't wait), and re-wearing to the point that they're all borderline uniform material.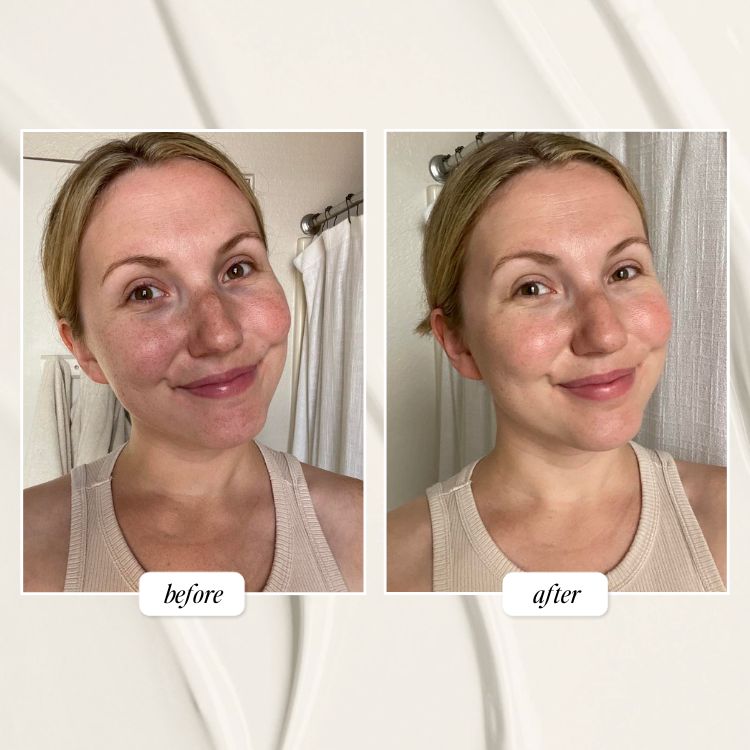 You've mastered the trends of the beginning of the fall, but these are the latest updates to turn your already-chic #OOTDs into the trendiest looks in any room, just in time to head home for the holidays (not to worry about what to wear when you run into that ex-boyfriend or see the competitive cousin you need to impress). Below are our favorite trends that are about to be HUGE (just remember, you heard it here first!).
1. Zebra Print
Source: Wait, You Need This
You know that animal print was basically the biggest thing to happen to fashion since Julia Roberts made OTK boots cool in the '90s (Pretty Woman has some of the most iconic looks of our generation, and you can @ me on it). Cheetah print and snakeskin will always be a go-to, but the latest trend is more of the zebra print variety. Wear these bold stripes subtly as an accessory or to edge up your favorite workwear basics.
2. Belted Plaid Blazers
Source: Carrie Bradshaw Lied
Plaid blazers will always be essential to our fall basics, but the 2019 way to wear them is oversized and belted at the waist. Try pairing with a thick belt and a long silhouette (like your favorite maxi dress) to define the waist, or a skinny belt with jeans and a turtleneck.
3. Wide-Shaft Tall Boots
Source: Fashion Jackson
Sorry, OTK boots, but we've found a new favorite (don't worry, we'll still be wearing you with our mini dresses through the season!). All your favorite style stars, bloggers, and celebs are wearing slouchy, wide-shaft boots on repeat this season. Find a pair that hits below your knee, and wear with skinny jeans or a flowy dress.
4. Pastel Sweaters with Neutrals
Source: My Style Vita
Color-lovers, rejoice! Pastels are no longer just for spring; they now have a place in your cold weather wardrobe. Avoid Easter-egg vibes by opting for a cozy knit in pastel blue, purple, or pink, and pair with neutrals (like a gray pencil skirt or your favorite trousers) for a more grown-up look.
5. Leather on Bottom
Source: Ambra Simone Brice
Faux leather is one of our favorite fall go-tos. But this season, we're taking it a step further than the basic leather jacket, and rocking faux leather in the form of pants, leggings, and skirts. They're the pair of pants that one of our editors gets the most compliments on, so basically we're not taking them off until the groundhog says it's spring.
6. Olive Green
Source: The Girl Guide
It's official: the it-color of the season is here, and it's good. This gorgeous olive green can transition your favorite warm-weather pieces into the season as outerwear, or can upgrade your fall basics with pretty accessories. It's as ladylike as it is trendy, and we cannot get enough.
7. Sherpa Bomber Jackets
Source: @crystalinmarie
If olive green is the it-color, a sherpa bomber is the it-jacket, and for good reason. I mean, have you seen how cozy this thing is!? Stay warm all season long with the blogger-favorite style that goes with everything, and is so soft, you'll want to wear it indoors.
8. '90s Denim
Source: You & Lu
Think: light wash, baggy, and high-waisted. Lovingly referred to by insiders as "mom jeans," this denim trend is only getting baggier and better. Style with ladylike accessories (hello fedora and pointy-toe shoes!), and dark colors on top for the easiest outfit formula ever.
9. Knit Maxi Dresses
Source: hillaurenn.
The knit maxi isn't just a fashion trend, it's a life hack – haven't you ever wanted to wear a Snuggie in public? Now you can! Stay warm head-to-toe like that sleeved blanket you got from White Elephant last year (but shamelessly wear around the house), while looking chic enough to post an #OOTD on your Instagram page. Pair with simple accessories and heeled booties or loafers for a minimalist look.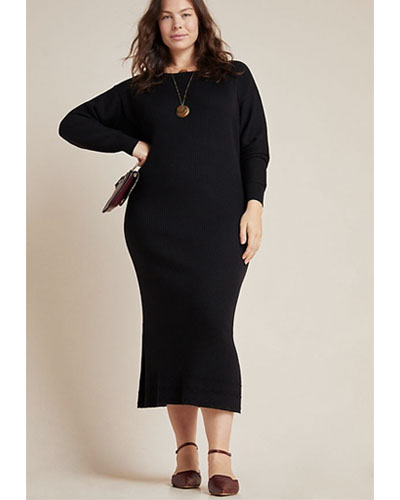 10. Sweatshirts and Silky Skirts
Source: The Fancy Pants Report
Remember when athleisure was the it-trend and it basically took over the world? Well we're not quite over it yet (why would we be, when it's so comfortable??). Instead of athleisure from head-to-toe, fashion girls are mixing casual staples like sweatshirts and sneakers with feminine pieces and structured accessories. This trend is for you, homebodies – throw on a satin skirt and no one will ever guess you've been lounging in the same pieces all weekend.
What's your favorite trend of the moment?