A new year is the perfect time to glam up your makeup routine! The easiest way to do so? Colored eyeliner. Whether for a girl's night out, Valentine's dinner, or a fabulous fête, swap out your standard blacks and browns for these chic and festive options. Here's how to rock gold, teal, and plum at your next soirée.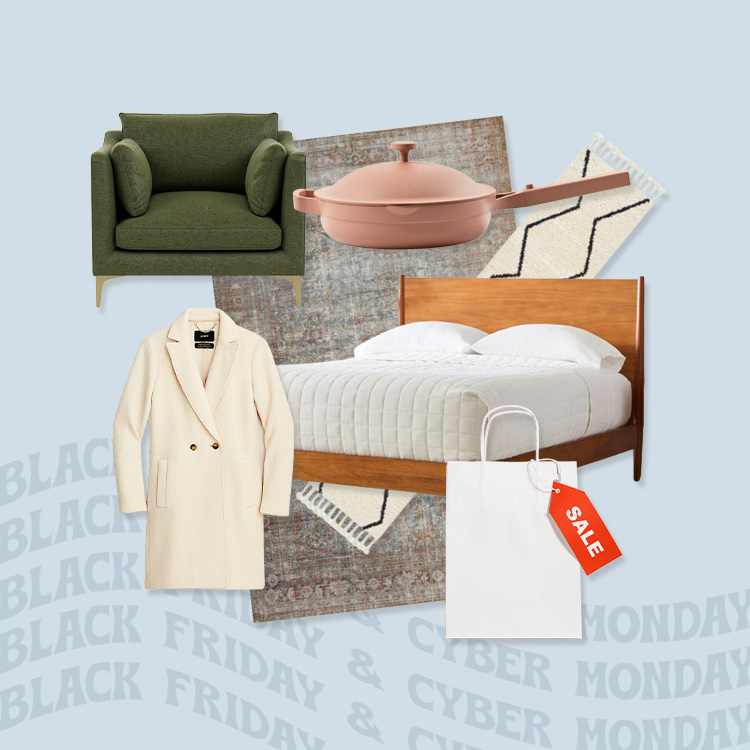 we combed the internet for the best OMG-CANNOT-MISS deals
GOLD CAT EYE 
A touch of gilded color transforms a cat eye from basic to bombshell.
Step 1: Apply a neutral brown or beige shadow across your lid, from lashline to crease. Try Make Up For Ever Artist Shadow in 636 Cappuccino. "Be sure to choose a matte formula. You're going to be adding sparkly liner and don't want to go overboard with shimmer," says Margeurite Preston, makeup artist at Goldplaited Finishing Salon in Chicago, who created the looks shown here.
Step 2: Create a graphic cat eye with black gel liner, like L'Oréal Paris Infallible Lacquer Liner 24H in Blackest Black or our personal favorite, It Cosmetics Liner Love. "Gel liners go on more smoothly than other formulas, so you get the straightest line possible," Preston explains. Keep your eyes open and use an angled brush to place the product as close to the lashes as possible. Extend it slightly past the corner of your eye, then use a makeup wipe to clean up the edges.
Step 3: Following the shape of the black line, add a cream or gel gold liner right on top. We recommend the gold option in the Make Up For Ever 12 Flash Color Case. The line should be the same thickness, or slightly thinner, than the black, adds Preston.
Finished!
TEAL TIGHT LINE
Nervous about wearing such a bold hue? Tight lining your bottom lashes has major impact, yet is still totally wearable.
Step 1: Line the lower water line (the inner rim of your lashes) in teal or turquoise. Preston suggests opting for a long-wear pencil for added staying power. Her pick: Urban Decay 24/7 Glide-On Eye Pencil in Deep End.  Use the color just on the bottom, where it will be more noticeable, she says.
Step 2: Lush lashes are the best complement to vibrant color, so load up on a volumizing mascara. We like the drugstore classic L'Oréal Paris Voluminous Original Mascara in Blackest Black.
Step 3: "Highlight the inner corners of your eyes," advises Preston. "The contrast of the lighter color makes the teal pop even more." A shimmery champagne, like the Goldplaited White Gold Eye Shadow, flatters all skin tones and eye colors.
Finished!
SMOKEY PLUM
There's nothing more dramatic than a smokey eye. Give it a modern twist by swapping standard black for rich plum.
Step 1: Dust on a mauve shadow from lashline to crease. This creates a nice base for the liner, but doesn't detract from it. Try MAC Eye Shadow in Haux.
Step 2: For the most diffused color and easiest smudging, use shadow as liner, says Preston. Apply a plum option, like MAC Eye Shadow in Fig 1, across top lashes, with a straight-edge brush. Then smudge it in using the same brush, moving up and down to help spread out the color. "Add a tiny bit more shadow on the outer corners to really maximize the smokey effect," says Preston. You may also use a shadow pencil, like the Laura Mercier Caviar Stick Eye Colour in Plum (It's one of our absolute favorites!).
Step 3: Repeat the same process on the bottom, applying the shadow directly underneath the lower lashes. Don't smudge as much here, as it can quickly look messy.
Finished!
A FEW BASIC RULES….
With all of the bold eye looks above, be sure the rest of your makeup (i.e. skin, cheeks, and lips) is soft and natural. "When you do strong colors like this on the eye, keep everything else nude," says Preston.
Eyeshadow primer is your best friend when it comes to preventing makeup meltdown and mid-party smudges. Prep your lids with one before applying any shadow or liner, then add a light dusting of powder to help set it.