The 4th of July is right around the corner, and with it comes pool parties, beach days, bonfires, and a lot of red, white, and blue. Rather than wearing the typical American flag tee shirt (or worse, bikini), we've rounded up some of our favorite Independence Day inspired looks to tackle the holiday in an original way. Gone are the days of matching every girl holding a sparkler on Instagram; here's to a chic holiday.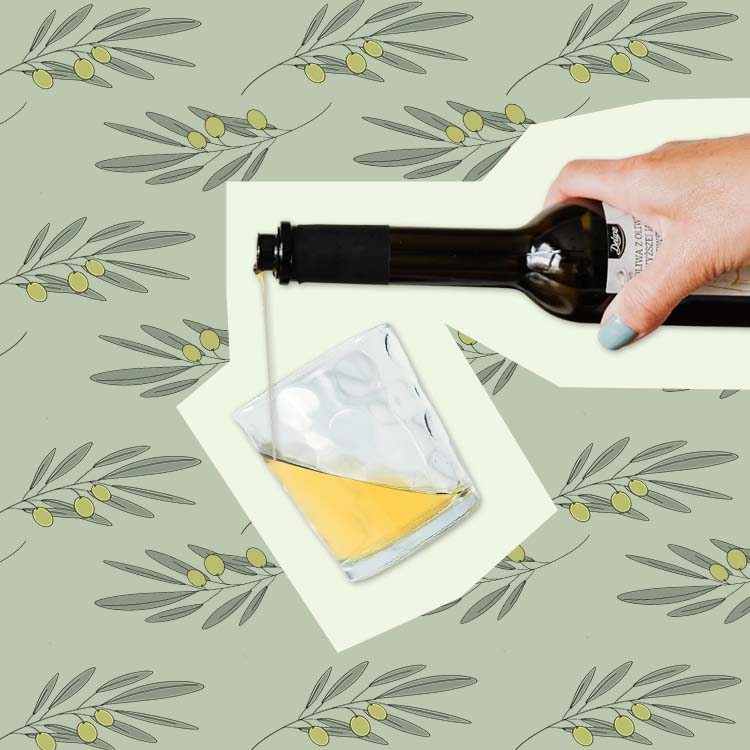 we love olive oil, but this seems a bit too far... or is it?
Casual striped dress with a beaded bag.
Source: Stylinby Aylin
This is amazing for the 4th, but this dress will get wear all season long. It's easy, breezy, AND beautiful. Pairing it with a beaded bag elevates it from a casual day look to something fancier. You'll want to share this one on your Insta story all day.
Make your patriotic sweater shine with denim cutoffs.
Source: Olivia Rink
We found it so you didn't have to — the CUTEST patriotic sweater in the game! Just imagine this sweater, your fave denim cutoffs and sneakers at a fireworks show? The PERFECT outfit.
Pair a red dress with sneakers and denim.
Source: The Fancy Pants Report
This look SCREAMS 4th of July without being too out there. You could get away with this look for a day of strolling your city, any BBQ, or even a nice dinner out with friends before the fireworks. If it's super hot in your neck of the woods, remove the jacket for day, but it'll make a great layering piece for a summer night.
Elevate your 'suit with your favorite button down.
Source: Hello Fashion
The functionality of this look is perfect if you're spending the day beachin' it up. Layering your favorite summer button-down is both practical and stylish. We're also mildly obsessed with the red one-piece this season — just the color takes this piece to the next level. Pair with a cute pair of slides and a straw hat and you're good to read in your beach chair all day.
Source: So Sage Blog
Nothing's better than a 4th of July by the pool. Not only is this suit totally fitting for the occasion, the stripes are both flattering and totally chic. Who knew you could look so cute just sipping rosé out of a pool float?
Go the jumpsuit route.
Source: Charmed by Camille
If you're looking for comfort, you've found it with this fit. You only have to pair shoes, and you are good. to. go. It's that easy! This look is perfect for any activity, whether it's chowing down on only grilled foods at a BBQ or hanging with the fam.
Pair your red dress with all white accessories.
Source: Nicolette Mason
Everyone loves a good, slimming red dress. Spice it up this holiday with all white. Not only will the red pop against the white accessories, the whites will look even whiter. Your Insta feed will thank you.
Stay chic with feminine pieces.
Source: Styled Snapshots
A feminine, lace tee just doesn't have to work for date nights. Pair with your favorite denim for a look that's both chic and casual. White and blue denim automatically look put together, and this can easily carry over from day to night.
Add color with your accessories.
Source: @scoutthecity
Just because it's a holiday doesn't mean we can't be comfy. Denim, sandals, and a cute tee are basically the easiest outfit to put together without having to think too much about it. Add a little patriotism with the red sunnies, and you're ready to take on anything the day has to throw at you.
Dress up your white denim.
Source: @maddyhaller
Our summer favorite can be paired so many ways. Go for something patriotic by adding red stripes, your favorite leather sandals and gold earrings.