Picture this: you're finally using your well-earned PTO or taking advantage of a free weekend to spend a gorgeous summer day outdoors. Maybe you're heading to the beach or lounging at a park with friends. You leave your house in a breezy sundress or your favorite pair of shorts, with a tote bag thrown over one shoulder and a fold-up chair on the other. You trek outside, make yourself comfortable, breathe in the fresh air… only to remember you forgot something vital. Perhaps it's sunscreen or your beach read of choice, and you begrudgingly debate whether to head back home to grab that thing you forgot or soldier on without it.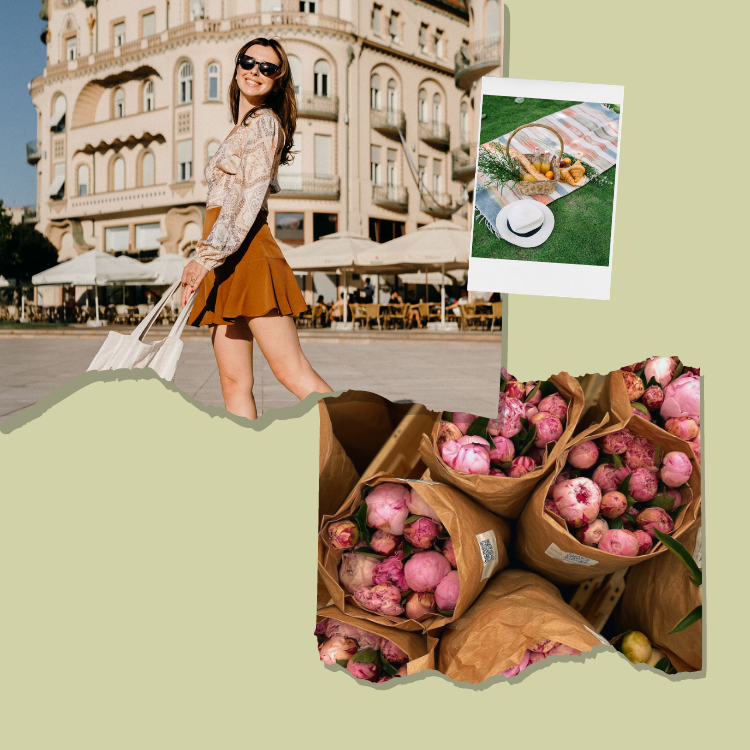 read this if you're in your saving era this summer
Speaking from experience, I know forgetting something for a day outside can be a total vibe killer. You need to be prepared with all the outdoor essentials to make the day not only fun and enjoyable but safe and comfortable, too. Let's be real, it can get hot out there, and nothing ruins a perfect summer day quite like a sunburn, a bout of dehydration, or even a skipped meal (snacks are obvi a must). Don't worry though—I've already thought of everything you might need to spend a day outdoors this summer.
Outdoor Essentials to Keep You Comfortable This Summer
Read on for a definitive list of summer outdoor essentials, and feel free to refer back to this article when you're packing so you don't leave anything behind!