Summer is truly the season of possibility; whether you're hosting a rooftop alfresco dinner party with the perfect view of your city or meeting friends for an outdoor lunch, nothing beats the warm weather and ambience these next few months will bring.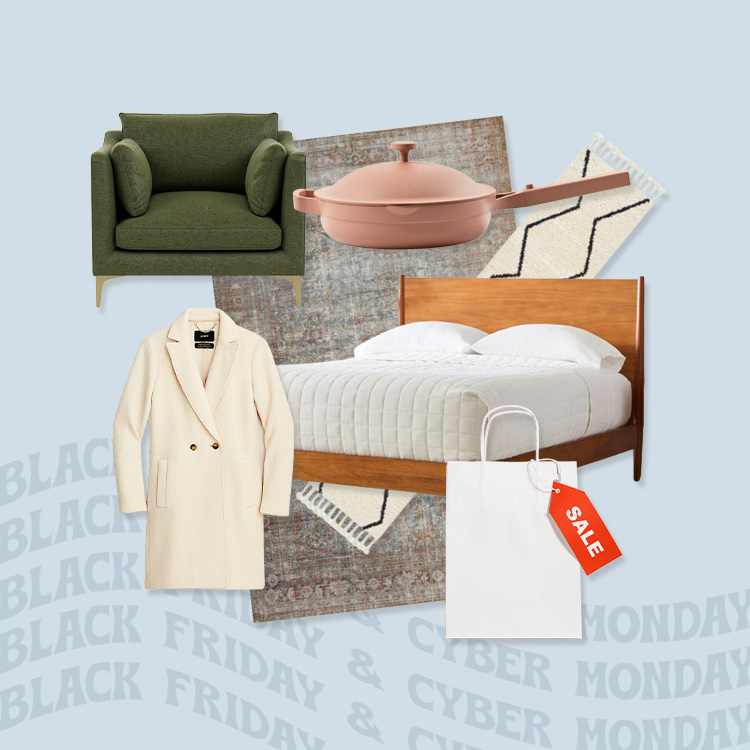 we combed the internet for the best OMG-CANNOT-MISS deals
One of my favorite parts of summer is spending a weekend morning at the farmer's market stocking up on fresh, seasonal produce and finding inspiration for my next meal. Lately, my fruits have landed themselves inside a pitcher infused with my own batch of delicious sangria. Tastes like summer!
The Basics
Originally from Spain and Portugal, sangria is a wine and liquor based cocktail packed with fresh fruit and sweet juices. There are many perks of making this cocktail—one of my favorites is that it's easy to make in a short amount of time and it's a classic, delicious drink that will please just about anyone. Let's talk about the basics of whipping up your own batch of sangria.
Entertaining Essentials: You'll need a large pitcher, a mixing spoon, and cocktail or wine glasses.
The Fruit: You'll want to add 1-2 cups of mixed fruit to your pitcher—my favorite combinations are mixed berries, stone fruits, citrus fruits, or melons.
The Wine: Add one bottle of sweet red or white wine to the pitcher. Think about the fruit you chose—typically white wine goes better with citrus or fleshier fruits, while red wine goes great with mixed berries or melons.
Liquor or Champagne: I typically add a bottle of champagne to my sangrias, but you could also add some liquor too (see examples below.)
Juice and Mixers: Depending on the fruit and wine you chose, lemonade, lemon-lime soda, ginger ale, pomegranate juice or tea might be your best bet for mixers. You can add anywhere from 1/4 cup to 1 cup of juice or mixer.
Ice Cubes: Fill your glasses up halfway with ice. Tip: Freeze water overnight with muddled fruit to add to your sangria.
Garnishes: The fun part! Top each glass with fresh mint or a garnish with your fresh fruit—don't forget a straw!
Now you're set! Enjoy the summer with your concoction in hand.
Sangria Variations
Here are five sangria recipes from around the web that look downright delicious.
Stone fruits include peaches, apricots, cherries, and plums and are a great seasonal staple for summer cocktails.
By pairing kombucha (which is fermented black or green tea) with various berries and mead, you'll create a drink that partygoers can't ignore.
This thirst quenching citrus sangria is the perfect solution on a hot summer day.
This drink is the perfect way to show your patriotic spirit this summer.
Settle down for the summer with this sparkly sangria.
Will you make sangria this summer? Be sure to tag #TheEverygirlCooks on your food related Instagram snaps!