In every relationship there's a learning curve as the two of you get to know each other's nuances — your goals, your fears, and your communication styles, to name just a few. The latter of these can be particularly challenging, but a little affirmation can go a long way. By knowing a few positive, encouraging, and relationship-confirming things to say to your partner, you might just be able to strengthen your bond in a way you never expected.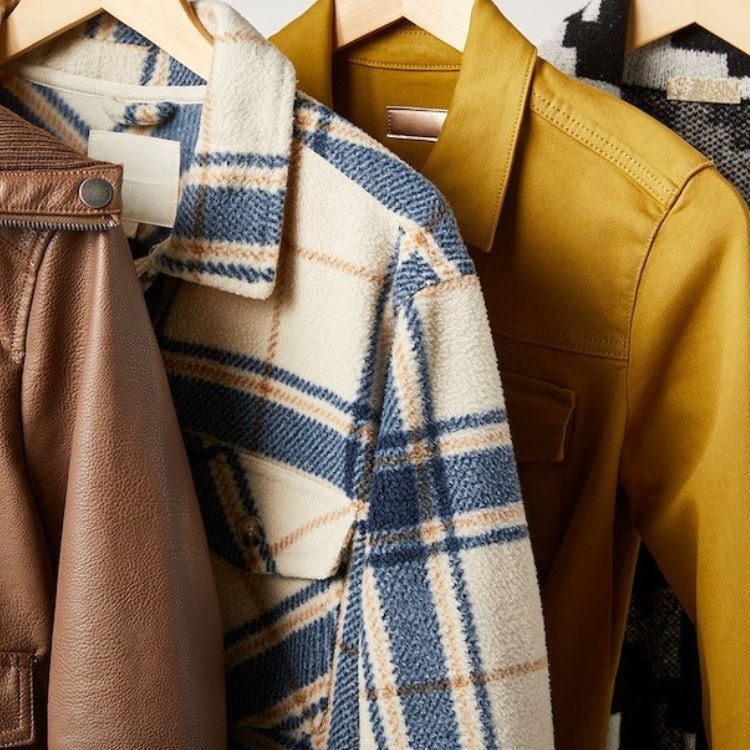 ...and it's wallet-friendly
In addition to avoiding some typical relationship-ruining behaviors, and of course learning the importance of self-love, regularly affirming your partner can be a game changer for the two of you. Regardless of whether your connection is currently happy, healthy, and secure, or the two of you have been experiencing a few challenges, being able to effectively express emotions to one another will make you both feel even more loved and supported.
That said, communication isn't easy for everyone. And even when you do want to show your partner attention and affection, you might not always have the words. Thankfully, authorities on the topic have studied which words and phrases have proven to have a positive effect on romantic connections. Ahead, relationship expertand columnist April Masini and marriage and family therapist Rachel Thomasian of Playa Vista Counseling share some key affirmations that will show your significant other the love and appreciation he or she could be needing.
"You're So Good At …"
"One of the most important parts of a romantic relationship is how your partner feels when he or she is with you," says Masini. She argues that this statement will help them build confidence, which can solidify your bond. "Do this in your romantic relationship, and watch the glue set," she adds. "Letting your partner know how good they are at something boosts their self esteem, and it's boosted because of you and your comments."
And Thomasian agrees. "Saying 'I love you' is an obvious relationship affirmation, but if you can make it specific to why you love your partner, it gives the words so much more power," she explains. "Especially if there's any doubt in the relationship, it helps your partner know you don't just blindly love them but do so because of specific aspects they bring to the relationship."
"I'm Lucky To Be With You"
"Everyday life, little fights about the taking out the trash, stresses about flat tires and bad traffic, and bad work meetings or fights with your family members, all cloud romance," shares Masini. "When you take a moment out of your day, and out of all these stressors and annoyances, to remind your partner (and yourself as well) how lucky you are to be with them, you're shining light on the priorities in your relationship. And this is what'll get you both through thick and thin. Make your partner feel better by remind him or her about your gratitude in being with them."
"I'm Proud Of What We've Built Together"
According to Thomasian, letting your mate know that not only are you proud of them as an individual, but of what you've accomplished as a team can secure his or her feelings about the relationship. "This boosts the feeling that you're in this together — for the long haul," she says. "There's strength in pointing out how far you've come and all you've done together, as well as seeing yourself do great things in the future, both create a sense of unity, appreciation and stability."
"I Feel Safe With You"
By letting your significant other know that you feel safe with him or her you're boosting their confidence by affirming their role in the relationship. "The best relationships bring us comfort and a sense of safety," offers Thomasian. "If you know that you can go home after a terribly stressful day and find comfort in your partner, there is no greater gift than that. It can make someone feel so special and also make them more likely to make effort to provide that sense of safety more consciously."
"I Respect & Appreciate You"
"Respect and appreciation are at the heart of feeling loved, there's nothing like someone noticing and giving you praise for all the good you do," Thomasian says. "Sharing the big picture feeling of how someone has improved your life along the way has the ability to stick with them and even buffer harder times in the relationship if they remember that you appreciate them."
And Masini adds that one way of expressing your respect is by specifically praising how well they perform at work. "Being good at what a person does daily is important to most partners," she explains. "This is a self-esteem boost, and it's a relationship bump, too. Of course, you want them to know they're attractive — but those opportunities come often. This one is often overlooked, and it shouldn't be."
This article originally appeared on The Zoe Report on March 20, 2019