Hooray for warm summer days just around the corner! It's hard to pick what we love most about the sunny season, but one thing that's definitely not on the list is scorched skin and dried out hair (talk about a buzz kill). To safeguard both your skin and strands from now until Labor Day, check out these six easy tips.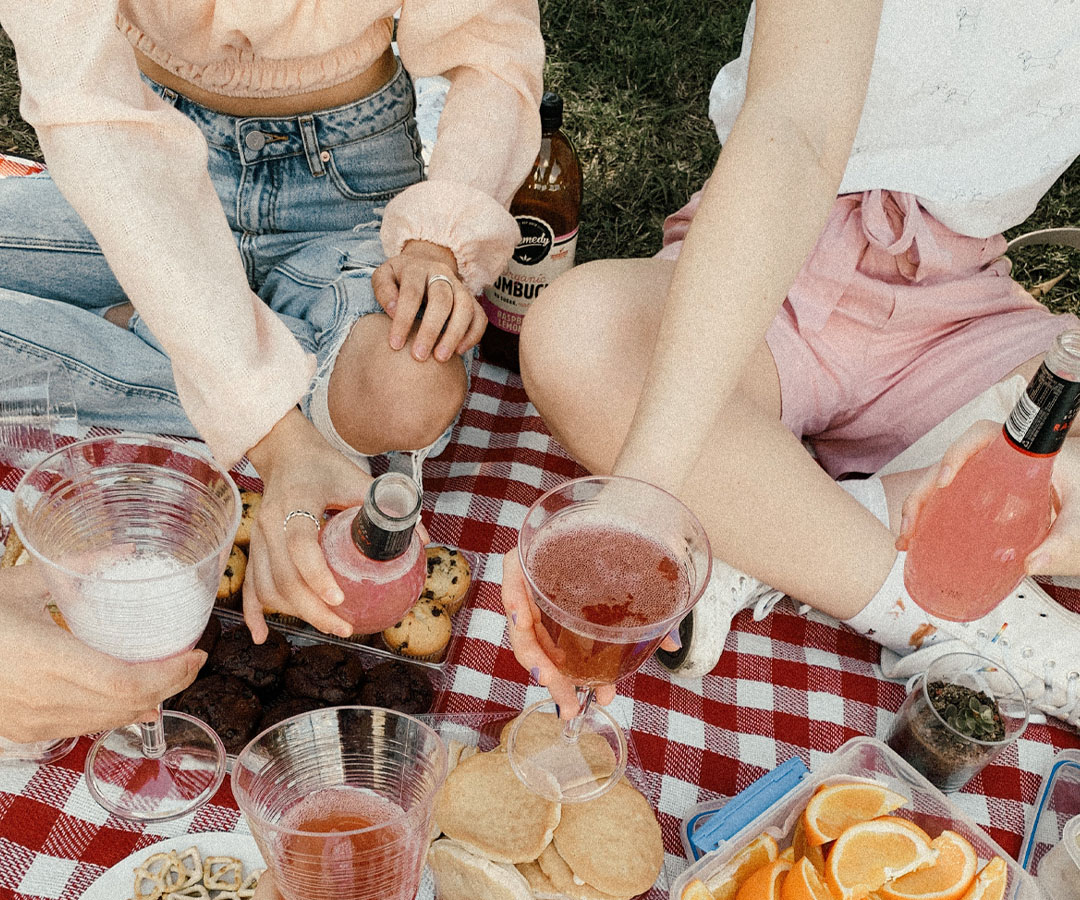 CURRENTLY TRENDING IN /
LIVING
your complete summer shopping guide
1. Pick the Perfect Sunscreen…
Source: Emily Gurr
While you should be sporting SPF 365 days a year, UVB rays, those responsible for burning, are strongest in the summer (UVA rays, which cause aging, are the same strength year-round). When shopping for a sunscreen consider the following:
The SPF number: The American Academy of Dermatology recommends at least 30 for everyday use. For beach days, it's best to err on the higher side and opt for 50. While the difference in protection is minimal (94% of rays blocked versus 97%), most people don't apply enough to get the labeled level of protection, so going higher is a good move. And be sure the product is labeled as broad-spectrum, meaning it guards against both UVA and UVB rays. Two of our favorites: Trufora Titanium Day Cream SPF 30 and Neutrogena CoolDry Sport Sunscreen SPF 50.
Physical vs. Chemical: Physical formulas use minerals like zinc oxide and titanium dioxide that sit on the skin and block the rays. Chemical options contain, well, chemicals (oxybenzone and avobenzone are common), which absorb into the skin and keep the sun from damaging the cells. The former tend to be less irritating for those with sensitive skin, some say chemical options feel lighter…it comes down to personal preference. Just pick one that you'll actually use!
2. …And Apply It Correctly
For your face and neck, use at least a quarter-size dollop; your body requires a shot-glass full. Our favorite tip for beach days: Slather up in the buff. It helps ensure that your entire body is covered and that you don't miss any tiny spots covered by a bikini string. Reapplying every two hours (or every time you get out of the water, whichever comes first) is also important. It may sound tedious, but it's far better than the alternative (getting burned). For everyday use, try a sunscreen mist, like Goldfaden MD Sun Visor SPF 30. It makes reapplication quick and easy, and won't mess up your makeup.
3. Don't Forget To Protect These Sensitive Spots…
Source: Consumer Reports
Lips: Ever gotten a lip burn? Most. Painful. Thing. Ever. Load up on a balm with SPF 30, like Coola Liplux SPF 30 ($12, shop.coolasuncare.com). Be wary of glosses with SPF though; the reflective finish can actually attract the sun.
Hands: Sure, you could look for a hand cream with SPF, but even rubbing the leftovers from your face and body onto the backs of your hands will do the trick.
Feet: Apply sunscreen on both the tops, which are always exposed, and bottoms (anytime you're reclining in a beach chair, it's the soles that are getting serious sun).
4. Add Antioxidants
Source: Lee Litumbe
You've nailed your sunscreen M.O., now add in some antioxidants for extra credit. Like little scavengers, these destroy the skin-damaging free radicals caused by sun exposure. Use an antioxidant serum, like Juice Beauty Antioxidant Serum, as the first step in your morning routine, or keep it simple and choose a sunscreen that contains antioxidants. More and more formulas have them now, including the La Roche-Posay Anthelios 60 Melt-In Sunscreen Milk.
5. Shield Your Strands
Source: Soleil Blue
It's not just your skin that can get scorched—your mane is also susceptible to the damaging effects of the sun, which leaves hair dry and the color faded. We're all about sporting a good hat, or, pick up a UV hair protectant. Try Paul Mitchell Color Protect Locking Spray. Mist it on directly onto the roots (and rub it into the scalp to protect the skin), then spray throughout the lengths of your hair.
6. Keep Hair Hydrated
We've talked a lot about sun, but water also takes a toll on your tresses. Salt water is super drying, and chlorine is both drying and can cause color changes. But that doesn't mean you need to spend all summer on shore. Simply spritz a leave-in conditioner on dry hair before hopping into the ocean or pool. This creates a protective coating, minimizing how much water can absorb into and damage the strands. Also nice: It prevents tangles and makes it easy to comb out your hair post-swim. It's A 10 Miracle Leave-In is our favorite.
This post was originally published on June 13, 2016.