Hey, guys, Josie here — your resident warm weather fanatic. I know I'm the only one attending my own pity party when I complain about living in Florida for four years, but being back in the tundra, aka Chicago, I had NO IDEA how to survive this g-damn winter! Was it always this cold!? How do people, like, live?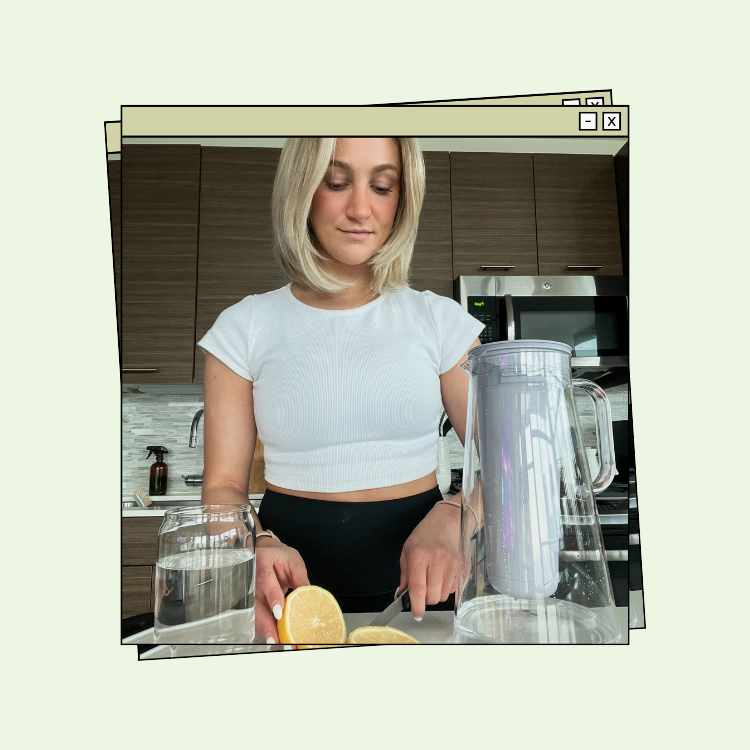 get it right in 2023 and beyond
Okay pity party over, I knew I had to get smart about dressing warm (my chic AF furry jacket I bought for the sole sake of #fashion won't cut it anymore) to get through the winter that feels like ages long already (festive Christmas lights and pretty snowfall aside). But if you know me, you know I am a (self-titled) Fashion Girl through and through, and no weather is cold enough to prevent me from dressing like it. So, without further ado, here are the pieces that have helped me stay nice and warm in the Chicago winter, and look darn good doing it.
1. Shoes with (Faux) Fur Lining
Snow boots are the obvious go-to (shoutout to my Uggs!), but there's a plethora of shoes out there in a plethora of styles that keep a secret better than your diary — get yourself a pair of booties or loafers with faux fur lining. You'll look trendy and stylish on the outside, but no one will ever know how warm and toasty you feel on the inside. Don't forget to double up with fuzzy socks!
2. Blanket Scarves
Welcome to the best invention since sliced bread — a blanket you can wear in public!? (FYI, the in public rules out a snuggie). UHH that's a no-brainer! They also double as the ultimate travel hack. Cold on an airplane? You know what to do. Unwrap your scarf and you got yourself a built-in blanket. Get one in a stylish plaid or soft fabric to update your most mundane winter looks.
3. A Chunky Knit Sweater
I mean is there really such a thing as too many sweaters? Correct answer: NO! Not only are they stylish with pants, leggings, or a midi skirt, but they are SO COZY AND WARM. Bid your beloved work shirts and tees a temporary kiss goodbye until spring, and rotate your chunky knits every day, because you will not want to wear anything else (and you can @ me on it).
4. Tech-Friendly Gloves
Sure, warmth is the goal, but a girl's gotta do what a girl's gotta do! Don't let the cold stop you from taking a selfie, sending an email, or pressing "Order" on your Domino's Pizza (we've all been there). Replace your standard mittens with tech-friendly alternatives that have easy-access holes or screen accessible finger pads. After all, scrolling through Instagram is better when you know you won't get frost bite…
5. A Coat (Like a real coat)
Good news, ladies — puffer is in! Ever since the fashion gods got together with the health gods and made sporty-chic a thing, everyone from Kendall Jenner to Olivia Palermo has been rocking the warmest trend since infrared saunas. Full disclosure: my boyfriend's mom surprised me with one because I couldn't quite take the plunge in getting rid of that faux fur jacket (that served no purpose other than looking good), and I have NO idea how I ever lived without it — walking in 20 degree weather is now more of a delightful stroll than UTTER TORTURE (not to be dramatic). To look more fashion than abominable snowman, get yours in a bright or metallic color (à la, athleisure), or go for a style that's slightly cropped, belted, or long.
6. A Pom Beanie
You know 'em, you love 'em — the winter accessory that's taken over magazines and Instagram feeds around the world, and the cutest hat since cat ears had their moment (it was Ariana Grande inspired, and it was brief). Make sure your winter beanie this year has a big, fluffy pom at the top to simultaneously stay in fashion and stay warm.
Madewell x Manos Del Uruguay