It's easy to lose sight of your fitness and health goals when you're not prepared. Meal prepping and planning is a great way to keep your nutrition goals in check, all while using ingredients you already have on-hand and making ingredients overlap between meals.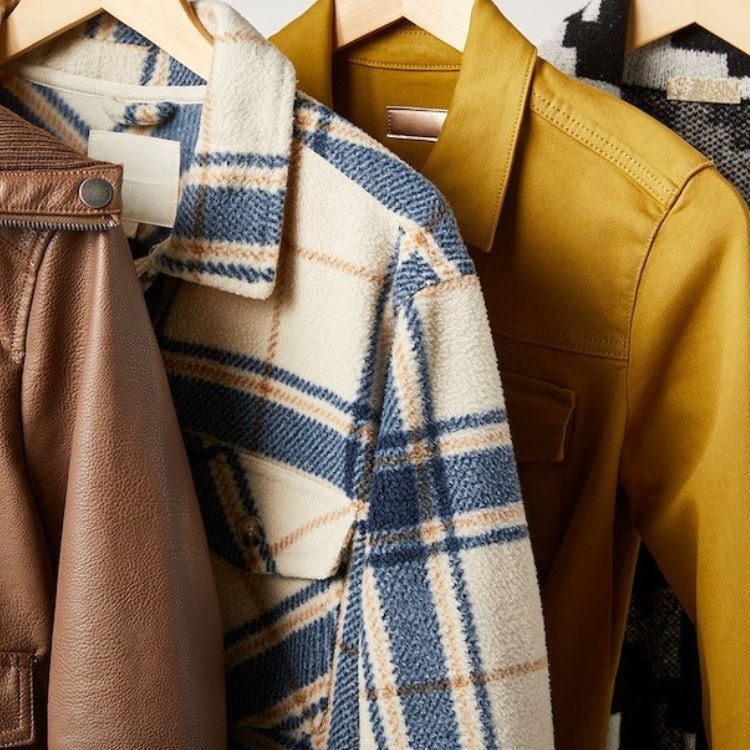 ...and it's wallet-friendly
By day, I work as a food stylist assistant for a commercial photography and creative services studio and "play with" food and recipes. I would love to say that staying on track is easy for me, but when you have food temptations everywhere (we often have not-so-healthy foods on set, like cheesecake, which is my weakness) being prepared with snacks and meals is a must. Although I'm the type of person that believes cheating on your diet, in moderation, isn't the worst thing, I try to avoid it as much as possible. I've been on meal-planning journeys a few times in my adult life and most recently started again after working out for the last three months. So far, I've lost ten pounds and I can say that meal planning, along with incorporating exercise into my schedule, has helped me shed the weight.
While I'm still on this journey, I wanted to share my meal prepping process and a few tips I've learned along the way. These meal-prepping tips will hopefully help you stay motivated through your own journey through health and fitness, even when the going gets tough.
1. Start with a solid plan.
Source: Little Spice Jar
A good foundation for your health, fitness, and wellness goals start with proper planning and organizing. Start by identifying your fitness and weight or muscle goals and how you can create a meal plan to support them.
For my plan, I factored in my workout and full-time job schedule, as well as my primary motivations (which is weight and fat loss and muscle gain, as well as building fitness endurance). For example, I workout most weekday mornings at 6:00 AM, shower at the gym and head to work by 7:30 AM. I typically eat breakfast and lunch at my desk at work. I know that by the end of the day, cooking is the last thing on my mind—especially when I have freelance jobs to catch up on. If I already have a dinner made, that's a bonus for me and less work I have to do. Keep in mind, I'm single and have no children (unless you count my fur babies) so my process is pretty easy since I'm only cooking for one.
There are many factors to keep in mind while meal prepping and planning:
Schedule: What is your job situation and where are you most likely to eat your meals? Do you lead a very busy life and how much time, realistically, do you have to prep meals every day?
Diet: Do you know what foods work best with your body? If not, are you working with a nutritionist or doing your own research to figure out what fuels your body? This will help shape your meal plans and what you shop for.
Goals: Are you trying to gain or lose weight? Are you trying to pack on muscle or lose fat? To fuel your body the right way, think about your health and fitness goals while planning your meals.
Activity Levels: Are you active? Does your job require you to be on your feet or are you usually sitting on most days? Do you give yourself time to workout each morning or evening?
I like working with healthy pantry or refrigerator items I already have in my kitchen. Some of these items include:
Proteins: poultry like chicken or turkey breast, lean ground beef, chicken or turkey or fish (I buy all of these in bulk or catch them on sale and freeze them.)
Fruits and vegetables: a mix of fresh and frozen (frozen is easier on the wallet while fresh is great for snacking on the go. I try to catch fresh fruits and vegetables on sale as well.)
Carbohydrates: brown and wild rice, quinoa, steel cut oats, whole grain breads, and tortillas
Healthy fats: nuts, avocados, nut butters, eggs
My usual meal prep formula is a protein (usually chicken or ground turkey), vegetables, and occasionally grains (like brown rice or quinoa).
While you're flipping through cookbooks or thinking of ideas for meals, be sure to pick recipes that are easy to double or recipes you can easily cook in large batches.
2. Have the correct equipment and food storage containers.
Souce: A Beautiful Mess
On meal prep days, you're going to have a lot to cook—why not use different equipment to help get the job done? Crockpots, rice cookers, pressure cookers, steamers, and toaster ovens can all help your prep process. Furthermore, having the right storage containers for prepped meals, both for home storage and taking to-go, will help organize the process.
This is my personal preference, but I love using and storing food in clear, glass bowls and containers for my fridge. That way I can easily see what I have or need more of (plus, seeing the glass containers organized neatly in my refrigerator make me happy!).
While I mainly use mason jars for pantry storage, I typically keep smaller items or leftovers in these glass containers for my fridge and I make overnight oats in these glass jars. For carrying meals and snacks to-go, I stick to plastic snack bags or reuseable plastic containers.
3. Pick one day a week to spend meal prepping.
Source: Waiting on Martha
Personally, I spend Sunday afternoons prepping meals and snacks for the workweek ahead, but your designated meal prep day can be whatever fits with your schedule. I've learned to make this otherwise tedious day in the kitchen fun by turning up the music or binge watching episodes on Hulu or Netflix. To make your meal prepping process simple, clean, chop, and prep ingredients right after coming home from the grocery store, storing them in designated sealed containers. When meal prep day comes, you'll cut your time in half!
My meal prep process usually takes about two to three hours, including cleanup. If chicken breast is on the menu, I bake it first so I can work on other ingredients while it's in the oven. I own a tiered vegetable steamer (which makes meal prepping a breeze) so I'll steam vegetables as chicken bakes and while working on the rest of my ingredients. Most of the time, I pack meals into individual take-and-go containers for work. If a meal is made for the weekend or for a quick weeknight dinner, I keep it in a larger container and scoop then reheat the contents.
My favorite go-to meal prep meals:
Breakfast: protein packed banana pancakes, muffins, or oatmeal, fruit and Siggi's yogurt; avocado toast with a fried egg and hot sauce; breakfast bowl with quinoa, fried eggs, avocados, and roasted tomatoes
Lunch: brown rice or quinoa with chicken breast and vegetables; salads (red/green cabbage, massaged kale, radishes, red onions, leaf lettuce, sunflower seeds, chicken breast, and a sweet onion dressing); healthy spinach and turkey breast wraps; protein with roasted vegetables
Dinner: typically the same meals as lunch or I'll have whole wheat pasta, just as long as the meal has less than four ingredients and plenty of fresh vegetables
Snacks: yogurt, nuts, protein bites or balls, fruit, and LaraBars
4. Don't be afraid to switch it up.
Source: Love and Lemons
It's important to switch up your meal ideas and to try new ingredients so you won't get bored, especially when eating prepped meals for the week. Getting stuck in a routine is easy when you find meals you like. Chicken, broccoli, and quinoa has always been my go-to meal and as much as I say I could never tire of it, I eventually do.
Try substituting easy ingredients from favorite recipes or trying something completely new, like switching salads for wraps for lunch. While you're prepping, try cooking a few different meals at the same time so you have variety throughout the week.
5. Don't forget about prepping snacks.
Source: Ambitious Kitchen
Running multiple errands or juggling several tasks throughout the workday can drain you, which is why I always carry snacks, especially if I have to work through lunch. Having pre-packed snacks can help me stay on track (so for the days we are styling and photographing treats like cheesecake, I can stick with my plan and not cheat!).
6. Don't lose sight of your goals (and keep up the motivation!).
Source: A Beautiful Mess
Meal prep can be a tedious task, but it's all worth it when you start to realize you're making healthy decisions at work and at home. Keep reminding yourself why you're on this journey and don't lose sight of your goals!
If you're just starting out on this journey, remember that meal prep and planning gets easier and routine, especially after you find meals and ingredient combinations you can look forward to eating. If you're struggling to come up with some meal prep ideas, we've got you covered with 20 different lunch or dinner options and a no-fail lunch planning formula.
Do you prep your meals ahead of time? Do you have any tips to share? What has or hasn't worked for you?
You may also like…
READ: 20 Lunches You Can Meal Prep on Sunday
READ: 20 Healthy Slow Cooker Recipes for Meal Prep Sunday
READ: 20 Healthy Dinners You Can Meal Prep on Sunday
READ: 15 Recipes to Cook with Your Spiralizer