When I think about the components that make up my favorite summer gatherings, the words low-key, casual, and impromptu make the list. The simplicity of a casual gathering makes for some of the most comfortable times—stories were shared, games were played, and drinks were had.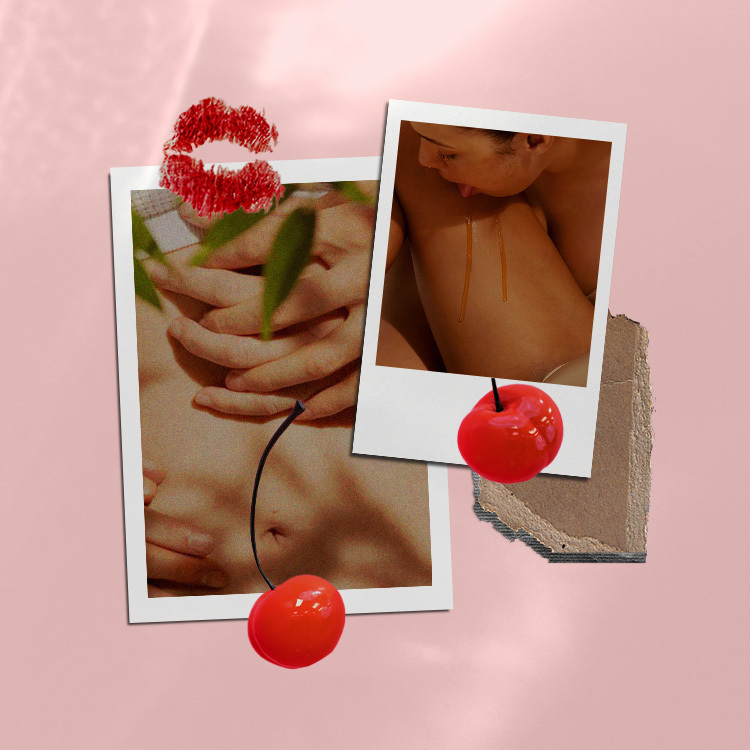 spoiler alert: it's not too good to be true
Thinking about these past memories, I wanted to share six simple tips for throwing the perfect casual summer gathering.
1. Make it a potluck.
Source: Sun Dried Tomato Pasta Salad via Natural Comfort Kitchen
When planning your gathering, ask friends to bring their signature dish. Or ask friends for help with filling specific needs for dishes or supplies, even if it's a fruit salad or paper plates. Be sure to keep the recipes simple and enjoyable for outdoor consumption.
Side dishes:
Blueberry Corn Salsa via Averie Cooks
Slow Cooker Smoky Baked Beans via Melanie Makes
Grilled Sweet Corn with Mint-Chili via At the Corner of Happy and Harried
Rice and Peas via Jamaican Cooking 
Sun Dried Tomato Pasta Salad (Vegan, Gluten Free) via Natural Comfort Kitchen
2. Prep and marinate meat and vegetables.
Source: Japanese Miso Marinated Side of Salmon via Recipetin Eats
If you read my tips on marinating meat and vegetables, you know that marinating can be a fun way to experiment with both food and flavors. Be sure to prep marinades and ingredients the night before or the morning of the barbecue.
3. Provide plenty of drinks.
Source: Spiked Peach Punch via Sugar and Soul 
It's great to have coolers packed with beer and canned drinks, but don't forget the opportunity to make some delicious mixed drinks! Punch bowls and sangrias are the way to go for outdoor barbecues, but if you're looking for tasty, colorful drinks, be sure to check out these 15 cocktails to sip on.
Cocktail punch bowls and pitchers:
Spiked Peach Punch via Sugar and Soul
Fruit Punch Granita with Rum via Foodie & Wine
Watermelon Punch and Bowl via Martha Stewart
Rosé Sangria with Summer Fruits via Jojotastic
Blood Orange Sangria with Gin and Aperol via Something New For Dinner
4. Create a simple set up.
Source: The Everygirl
Less is more when it comes to entertaining and barbecuing. Chances are you're not going to want to be tied down while visiting with guests, especially if it's a last minute impromptu gathering. A simple tablescape of linens, fresh flowers, and casual dining furniture would work great. See more tips in How to Style an Outdoor Space.
5. Provide music or entertainment.
Source: Amelia Johnson for Style Me Pretty Living
Providing entertainment for your guests is always a plus! Guests will mingle naturally between hanging out and grabbing seconds, but it's always nice to have a fun game to play. Also, having music playing in the background helps liven the party! Try using a music streaming service from Pandora or Sound Cloud (may require subscriptions for ad-free listening).
Games that are low-maintence, simple yet fun are key; To give you some ideas, here are a few fun games that are both on the market and DIY: Rollors, Giant Jenga, Homemade Outdoor Twister Game, and Dart Boards.
6. Provide simple desserts.
Source: Jello Poke Cupcakes via Taste and Tell
Serving dessert is the ultimate way to satisfy a sweet tooth! Desserts for outdoor barbecues don't need to be extravagant, just simple and delicious.
Desserts:
Red, White and Blue Tart via Taste and Tell
No Bake Cheesecake Parfait via Girl Gone Gourmet
Sour Cream Pound Cake Cupcakes via The Country Contessa
Peach, Strawberry and Lime Ice Pops via Girl Heart Food
Vegan Watermelon Pizza with Coconut Flakes via Honestly Nourished 
Do you have any tips for summer gatherings? Be sure to tag your summer food snaps with #TheEverygirlCooks!