Our daily scrolls through Pinterest are filled with herringbone floors, exposed brick, shiplap, wood-beamed ceilings and charming fireplaces. But what about those of us who don't live in a Pinterest dream home? What if instead of vintage herringbone we have beige carpet to compliment our beige walls? Or "boob lights" on the ceiling, where our beautiful wood beams should be?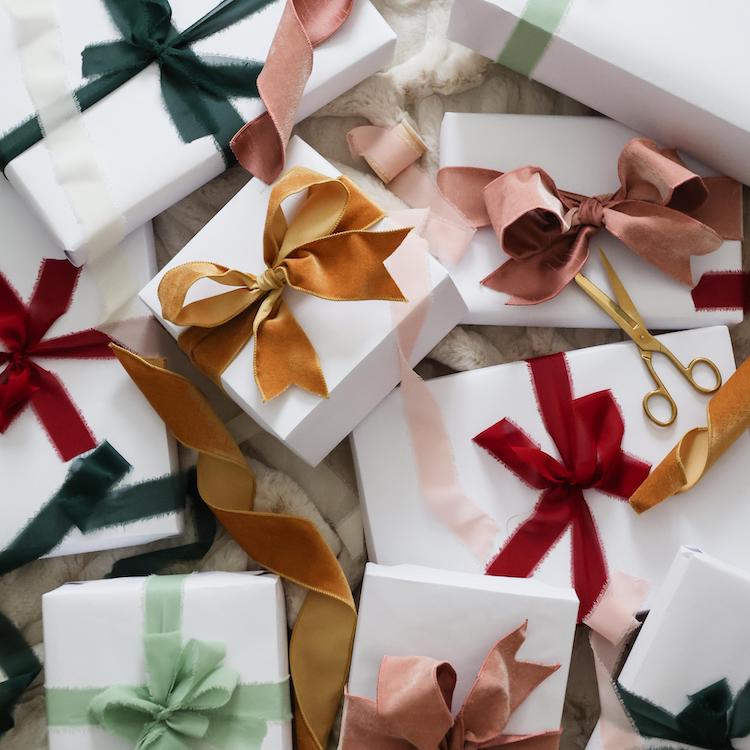 the perfect gifts for everyone—and we mean everyone—on your list
The Everygirl team has lived in enough apartments to know that sometimes you can't escape builder grade, and that's why we've rounded up 7 ways to add character to your own home, with plenty of inspiration for both the renter and homeowner in mind. Drum roll please…
1. Bold paint
We would be remiss if we didn't acknowledge how much we love a good gray wall, but don't be so quick to dismiss the power of a punchy paint color. Sure, your landlord may not love this idea as much as you do, but if you promise to paint it back before you move out, you can typically get them on board. The time investment will be totally worth it, we promise. Bold walls immediately lend a distinctive personality to any space, not to mention it's one of the least expensive and quickest ways you can transform a room. Be sure to test the color beforehand, and watch how it changes throughout the day to avoid any mishaps.
2. Wallpaper
Wallpaper has always been known to make a statement, and while it used to be an out of reach option for many of us thanks to budget and landlord restrictions, these days you can find plenty of affordable, removeable options from places like Chasing Paper and Hygee & West. So whether you're renting or owning, look to wallpaper to add the perfect touch of whimsy and character to just about any basic room or corner of your house.
3. Reclaimed wood
We're certainly not the first ones you've heard mention "reclaimed wood" in the last 48 hours, but it's for good reason! Adding rustic elements is a quick way to make an impact on your home with both color and texture, and you can use them in big or small doses to get the exact effect you want. Whether you choose to accent an entire wall or simply incorporate some open shelving, reclaimed wood infuses charm and warmth into a space without breaking the bank. You can source the wood locally or invest in a product like Stikwood, which certainly isn't cheap, but can save you a lot of time and energy in the long run.
4. DIY wall molding
Some of the most charming rooms we've ever seen are filled with thick crown moldings, board and batten, or beadboard. Alas, there are plenty of us in white boxes without an architectural detail in sight. I wouldn't consider myself a DIY expert by any means, but there are a plethora of DIY tutorials (like this one from Young House Love) that explain how to add these elements to your own home. Best of all, they won't cause you to lose your money for the mortgage—or your mind.
5. Vintage rugs
Nothing adds history to a room quicker or easier than a vintage rug. Whether your home is graced with hardwood or carpet, layering a storied rug on top will immediately add color, texture, and soul. Let's be real, though: Antique rugs aren't cheap. Layering a smaller style over a large, inexpensive sisal rug is the perfect loophole to get the same look, even on a budget. We've got plenty of tips on how to effortlessly layer rugs, thanks to our Living Editor Caroline Wilder.
6. Antique furniture
As a self-proclaimed lover of instant gratification (just ask the ice cream cone I inhaled moments ago), I totally understand the temptation to go out and furnish your home entirely from big-box stores, especially when there are so many well-designed and affordable options out there. BUT GUYS. Hold your horses, turn that car around, and get yourself to the nearest consignment shop. If your home doesn't come with a history of its own, you have to add it in yourself, and the best way to do so is with antique or vintage furniture. The easiest way to incorporate antiques is through wood accent tables and artwork, so you don't get caught up in reupholstering a sofa that runs you thousands of dollars. Start with a coffee table, nightstand, or a few pieces for your gallery wall, and watch it transform the entire space.
7. Overhead lighting
No change will make as big of an impact as switching out your standard overhead lighting or ceiling fan. Not only can an upgraded light fixture improve the actual level of light in the room, but it also creates a focal point, making the whole space feel way more custom and way more special. And let's face it: Our ceilings deserve more than an antiquated fan. Even if you're on a budget, don't write this tip off! There's a plethora of incredible options under $150.