The variety of hairstyles you can create with braids is astounding. They can go from workout casual to wedding chic to work appropriate in minutes and work with just about any hair type. So to get you out of your winter hair rut, we've rounded up some inspiring spring styles—most of which you may not have seen before!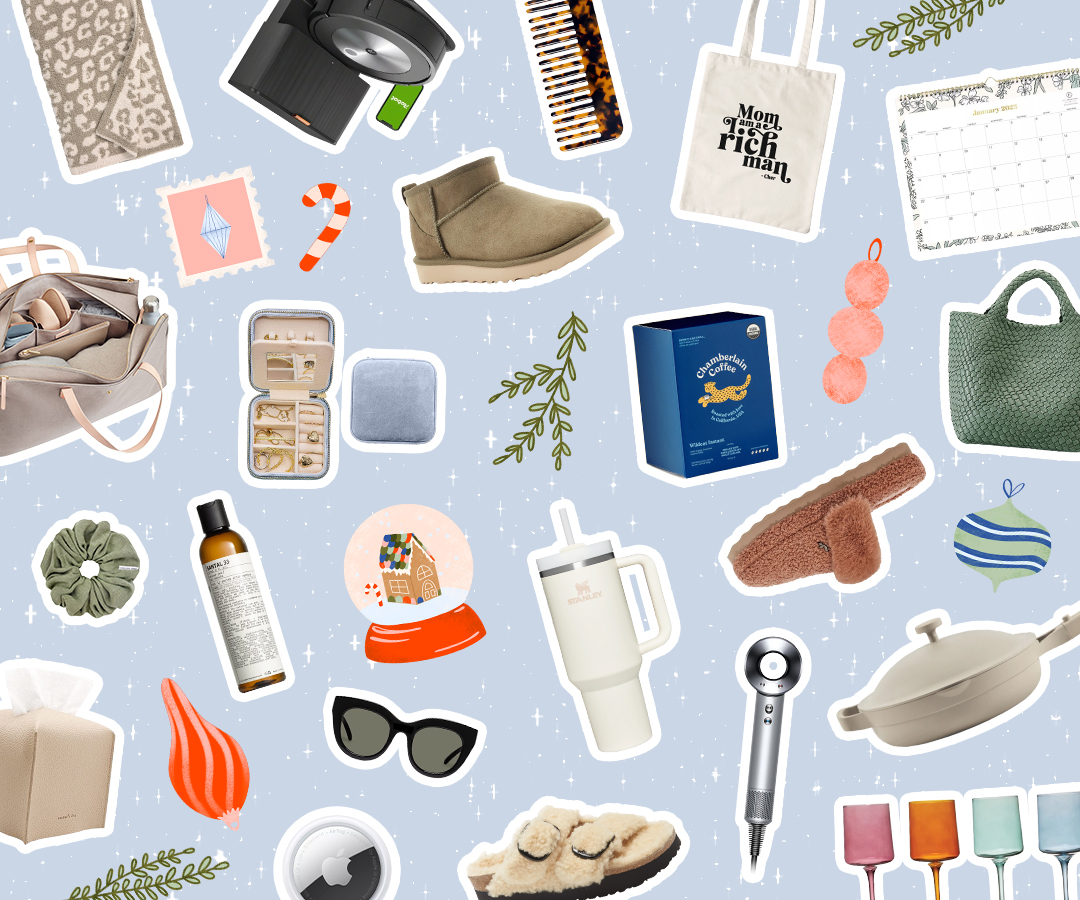 With hundreds of thoughtful gifts, you're sure to find something for everyone on your list!
1. Faux Hawk Braid
Source: TeenVogue
Who knew a braid could look so rock n' roll? If you're looking for an edgier do, this faux hawk braid is definitely the way to go. It's really just a French braid, down the center, and done inside out (also known as a Dutch braid). Once the braid reaches the your neck, tie it into a ponytail and wrap the elastic with your hair. Check out this awesome video for a step-by-step tutorial!
2. One-Sided Braid
Source: Mundos de Cabelos
If your hairstyle needs a little oomph (or your cowlick is misbehaving), this look is a great solution. Just take a small section of hair on one side of your head and French braid it toward the back of your head — this tutorial will show you how! This look works with wavy, straight, or curly hair.
3. Braided Crown Ponytail
Source: Popsugar
To get the braided crown effect without full up-do, try creating one braid along your forehead, adding pieces from behind as you go, as shown in this video. Continue the braid along your hairline and pull the rest back into a sleek ponytail.
4. Double Dutch Braids
Source: Kassinka
For a unique take on the classic pigtail braids, try two Dutch braids that lay straight back, parallel to your scalp. Thicken the look by pulling on the braid and separating the hair a bit. Check out this step-by-step tutorial for a closer look!
5. Tied with a Bow
Source: Elle France
This sweet, feminine look works for just about any spring occasion. Simply create two small braids on either side of your head and tie back with bow. Follow this tutorial for more detailed instructions and add a bow for that feminine touch.
6. Double Floral Crown
Source: Style Interest
Even among the variety of braids you can master, this bohemian version really stands out from the crowd. This tutorial shows you how to take two braids and create a double crown. Add some spring floral pieces to get that ethereal, finished look.
7. Half-Up Fishtail
Source: Byrdie
We didn't forget about you short hair ladies! Half-up braids are well suited for shorter hair, but why not spice yours up with a fishtail braid instead? The texture is unique and the look is versatile enough for any occasion. Get the look with this easy to follow tutorial.
Which is your favorite braided hairstyle?