If you've poured as much money into your personal beauty and grooming products as we have, then you know the struggle of making products last. A good set of multi-functional tools is one of the better ways to go about extending the lifespan of your expensive and most well-loved products, while also helping you get ready quicker and without fuss.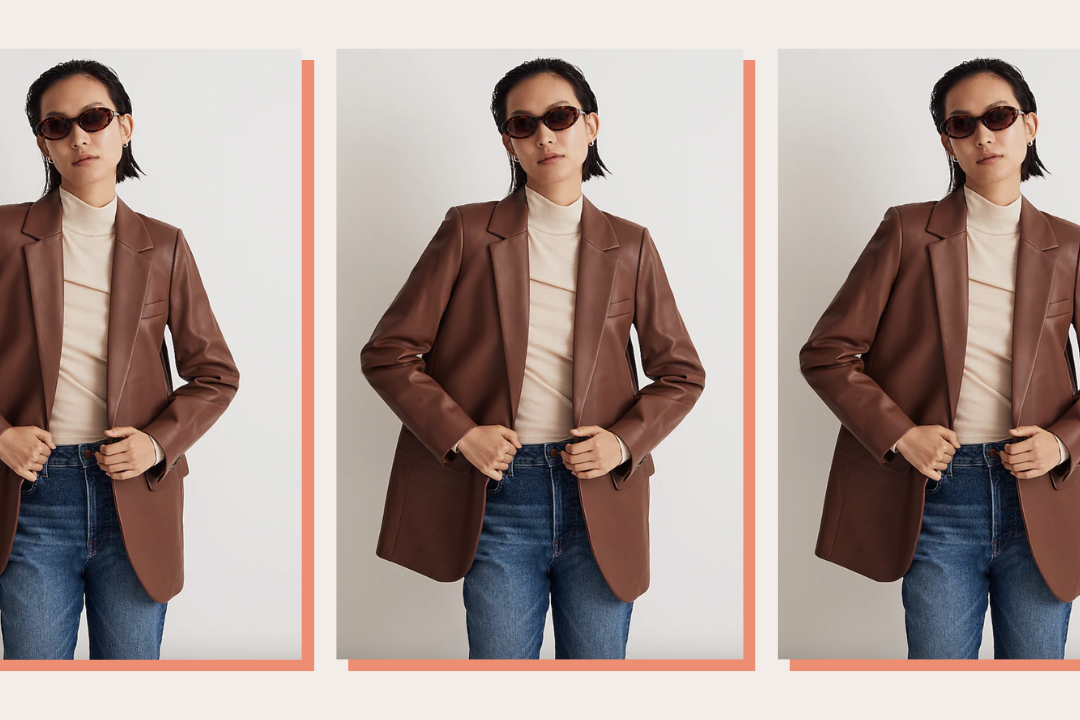 time for your fall wardrobe update!
We've compiled a list of our must-have beauty tools that keep us feeling perfectly put together—even on our earliest mornings.
In the age of the Kardashians, contouring has taken the place of simple foundation and powder application. We're blending, shadowing, and highlighting just about everything these days. If you're looking to incorporate a quick contour routine into your daytime makeup, you're definitely going to need Kat Von D's Shade + Light Contour Brush to apply powder contour. This high-quality, vegan synthetic hair brush works overtime as not only your highlight and shadow, but can also be an excellent applicator for all over powder foundation, bronzer, and blush.
Two of the hardest makeup techniques to master are the smokey eye and winged liquid eyeliner, especially when you're trying to do either in a hurry before work. If you're trying to perfect one of these applications, a tool that will be paramount to your mastery might be surprising—Scotch tape.
After you've primed your skin with moisturizer and sunscreen (but before applying foundation), you'll want to do your eye makeup first to ensure that any mistakes won't require wiping away what you've already applied and therefore wasting product. Take about an inch of Scotch tape and press it to your fingers to take away a little of the stickiness, line the corner of the tape up with your bottom lash line, and angle it toward your temple, following the natural shape of your eye. From there, you're free to blend your desired colors together to make a powerful and precise smokey eye or ultra sharp winged liner. You'll be amazed at the professional look you've accomplished once you peel away the tape.
Since being introduced as a must-have beauty tool some years ago, Beauty Blenders of all shapes and sizes utterly dominate the game. The downfall of the Beauty Blender is that like all sponges, they harbor a lot of nasty bacteria. We know that we probably don't wash our brushes as often as we should, but keeping Beauty Blenders clean is especially important since they are used damp. Keeping a sponge wet and pressing chemicals and our natural facial oils deep into their porous texture is a breakout waiting to happen. The cleanser made by the Beauty Blender is the best we've come up with to not only keep our blenders squeaky clean, but they effectively dissolve buildup from all of of our brushes, without taking forever to rinse them out.
The easiest way to rev up the glam factor of your normal makeup routine is to add a pair of false eyelashes. Unless you've spent extensive years as a pageant contestant or on competition dance teams, the application of lash strips or individual lashes can be pretty tricky. Ardell lends a helping hand with their black lash adhesive; even if you apply too much of the product it will blend seamlessly into your natural lashes and any spillover can be fixed with eyeliner. The glue is tackier than others on the market, so it holds tighter immediately and dries quickly.
Much like the Kat Von D Shade + Light brush, this double-ended offering from MAC is the perfect tool to streamline your brush collection. The fluffier tapered end is perfect for blending and applying wide swatches of base color; the smaller contouring end applies precise color and shading to shape your eyes. The brush also doubles as an excellent tool to perfectly shape your nose contour, something that is hard to accomplish with standard face brushes. The bold design and bright colors make it easy to spot in your bag—No more wasting time struggling to distinguish one black brush from the others.
By now we all know that Koreans are miles ahead of us in the skincare game, and they're very serious about exfoliation. When it comes to body exfoliation, you won't see too many granular soaps or scrubs from Korean companies. Instead, Korean beauty brands opt for gloves and towels of a special tightly woven fabric that use friction to scoop out dead skin cells, promote circulation and collagen production, and give the skin an instant glow. Instead of purchasing expensive scrubs laced with harsh chemicals that take up space in your shower (not to mention, you can't travel with them), Korean body gloves will last much longer and take up minimal space, while doing a much better job of caring for your skin.
The best way to maximize your cleanser's power is to use it with a sponge, and even better if the sponge is fortified with additional hydrating elements and serves as a light exfoliator. Boscia's Konjac Cleansing Sponge is made with deep hydrating red clay, and while you wouldn't want to use it every time you cleanse your face, it's gentler than a Clarisonic brush but still an effective exfoliating tool. You also don't have to bother charging it, which is an obvious bonus.
A good sharpener can make or break your pencil collection: inadequate blades leave everything jagged and rough, or they cut too deep and cause the color core to break. Sephora must have been just as annoyed with this problem as we were, so they set out to create the perfect sharpener tool. Not only did they nail the perfect blade angle for the best sharpening, they did it five times. This particular tool has three small sized sharpeners and two larger ones—all enclosed in a plastic casing so you don't litter wooden confetti everywhere.
What are your favorite beauty tools? Share them with us in the comments below!