Closet space: There never seems to be enough of it and many homes have a serious lack of it. In fact, lots of bedrooms don't have closets whatsoever (gasp!). Whether you are lacking closets altogether or just have a serious amount of overflow, here are some tips for keeping your wardrobe organized without the help of a closet.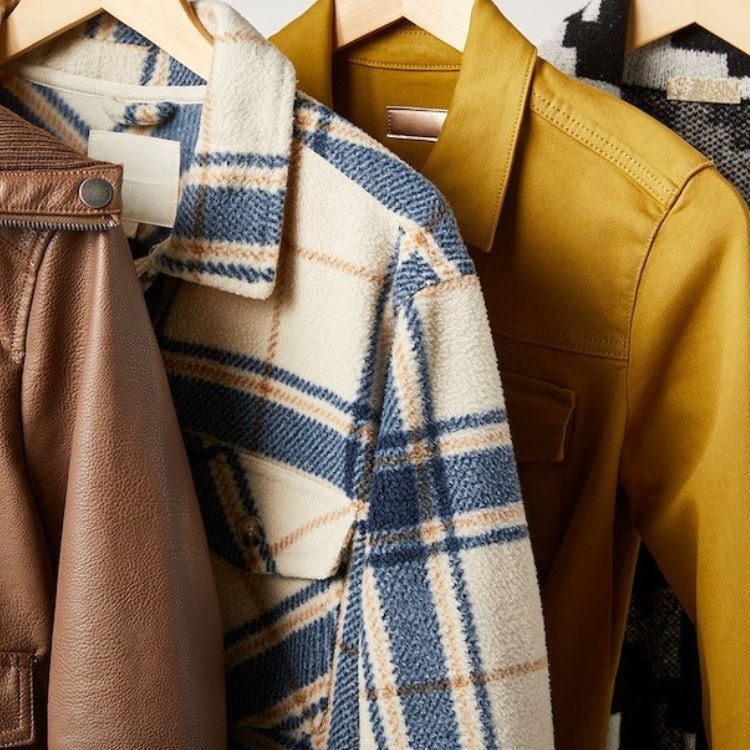 ...and it's wallet-friendly
1. Hanging Clothing Racks
Hanging racks are the ultimate space saver. Because they hang from the ceiling without a base, it frees up lots of floor space. And if you separate long and short clothing, you can even fit a chest of drawers or shoe rack underneath!
Source: My Scandinavian Home

Source: Who What Wear
2. Freestanding Racks
Although this option may seen a bit more clunky, they can be easily moved around a room as you rearrange furniture—so versatile! Plus, they often have built-in bases that are great for shoes, purses, etc. Here are a few affordable, simple, portable, and DIY options.
Source: Chocolate Heels
Source: In Honor of Design
3. Nooks and Crannies
If you don't think you have the space for a clothing rack, you aren't looking hard enough. Find spaces to hang rods suspended in corners, under eaves, and in unused nooks—even if you have to venture out into the hallway.
Source: Refinery29
Source: Showroom
4. Wardrobe or Armoire
If an open closet isn't your style, consider a wardrobe or armoire. They are great for hanging items as well as folded tops and pants. The best part? Any clutter is hidden from view.
Source: Remodelista

Source: Style Me Pretty
5. Great Heights
Don't ignore the valuable space that you probably have up higher on your walls. For seasonal items or things you don't wear very often, try installing a high shelf. Not only will it make your ceilings look higher, but unused items will take up less floor space.
Source: Avenue
Source: Apartment Therapy
6. Relocating
If your bedroom is just too small to accommodate any of the above solutions, try relocating your wardrobe. A guestroom or office is a good alternative and keeps your sleeping quarters less cramped.
Source: The Everygirl

Source: Style Me Pretty
7. Shoes, Shoes and More Shoes
For many of us, our shoe collection is the crown jewel of our wardrobe. Instead of taking up valuable closet space, display your pretty pairs proudly with a shoe ladder or a glass door cabinet.
Source: Arianna Belle

Source: The Decorista
8. Seasonal Storage
One of the best ways to keep your closet (or lack thereof) uncluttered is to stow away your out-of-season duds. When buying a bedframe, it is always a good idea to opt for one that allows for under bed storage. This bed frame would be ideal!
Source: Foster House

Source: IKEA
Are you short on closet space? Would you utilize any of these tips in your own home?