Sometimes financial stability takes a little bit of discipline. It can mean taking a look at all of our spending habits — big and small — and cutting out some non-essentials to be sure we can make it to our major financial goals. There's a handful of things we all spend too much on, but a few painless tweaks can add up to major savings!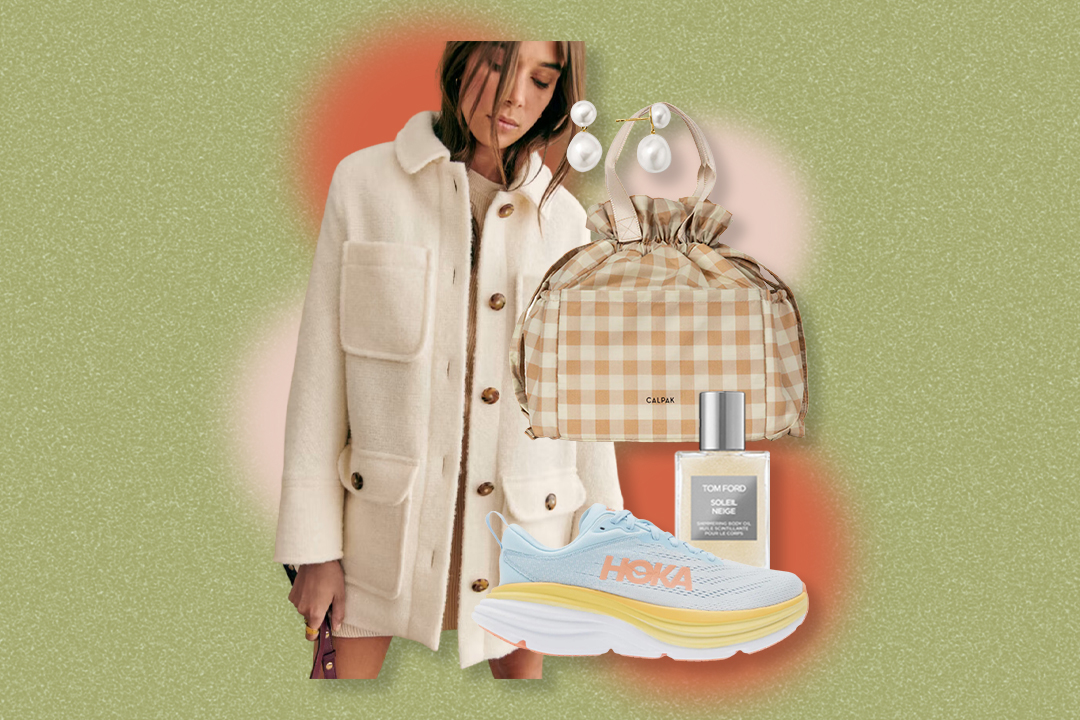 1. Coffee
Coffee tops the list because with a bunch of alternatives to this habit, it's one of the easiest cuts to make.  If you're the gal who rolls out to the Bux for a daily 3pm fix, that can really add up! (Quick math — Our $5-a-day coffee habit can add up to $1,200 a year if we're doing it every workday. At that amount, you're well into fancy handbag territory — and wouldn't we much rather be saving our money in that direction?)
The Fix
With a pretty minimal investment, it can feel like you have a barista right in your own kitchen. Pop your morning brew in a reusable cute mug and you get bonus points for being a little greener. Make note of the when and why you end up going out for big ticket coffee purchases. We all need an afternoon break, but sometimes just a quick walk around the block can be an equally refreshing (and free!) pick-me-up.

Source: With Love From Kat
2. Gym Memberships
Gym memberships can be a solid investment if you truly are using them regularly and you've found a workout program that you stick with. If you're ready to shop around for a new gym, there are a few ways you can save, like joining in a group or taking advantage of student discounts.
The Fix
This is a different number for everyone, but do the math of dividing your monthly fee into the number of times you actually go to the gym to get your "per workout" expense. If this makes you faint, the way I do when I see the price of a Soul Cycle class, then consider taking your workout routine home to the living room or outdoors.
Source: Ichigo Shortcake
3. Work Lunches
"Treat ourselves Fridays" often turn into "I- was-too-busy-to-meal-prep Mondays," leaving us stacking multiple work days back to back where we're forced to buy our lunches. In many cities, this can easily be a $10 outlay, and doing it on the daily is an expensive habit to get into.
The Fix
Save lunches out for a truly special occasion and schedule it with your work crew to make it something to look forward to. Resources abound for healthy lunches we can make ourselves, so our wallets and our waistlines will thank us if we can can reign this one in!
4. Late Fees
This expense is worth getting under control ASAP because sneaky late fees not only rack up quickly, but also aren't great for our credit. If you're routinely having this happen, it may be time to revisit your home budget, but if it's just a lack of planning, there are a few quick fixes.
The Fix
Put as many of your bills as possible on auto pay — either through the service provider or your own bank. If that's not possible, be diligent about setting payment reminders and alerts on your phone a few days before anything is due. And did you know a lot of places will let you change your recurring bill due date? If, for example, it's easier for you to pay a hefty bill at the end of the month versus the beginning, consider calling up the vendor and discussing your payment timing options.

Source: City Sage
5. Brand Name Household Items
In my dream home, my laundry room is filled with baskets of The Laundress and there's a boujee hand soap in every bathroom. In reality, a lot of times we're spending way too much on name brand household cleaners or basics where a store brand alternative would suffice. Many store-labeled products in this category perform about as well as their famously named counterparts, so this is an easy way to trim expenses.
The Fix
We all know that big box purchases and online retailers often sell this stuff cheaper in bulk with recurring subscription orders. Make yourself more satisfied with these basics by decanting them into cuter bottles, and you won't even miss the fancier stuff.
Source: Sazan
6. Drinking Out
If grabbing a cocktail with friends has become your regular bonding ritual, the tab can add up quickly! About 51 percent of us cop to heading to the bar at least once weekly — and we're often tacking on a dinner out after that, making for a pricey evening.
The Fix
Pregame at home whenever possible and learn how to stock your home bar. Oftentimes our plans involve "dinner and drinks," and, let's face it, that's almost like ending up with two dinner bills at the end of the night if we're stopping off multiple places. Building out a cute home bar will make you excited to entertain at home and save some cash.

Source: The House of Sequins
7. Trendy Clothes
We all want our wardrobes to feel fresh and current every season. This can unfortunately trick us into dropping a lot of money at fast fashion retailers and sometimes result in a closet full of clothes that either won't last or won't look quite right in another year.
The Fix
Limiting ourselves to just a couple of trend pieces per season ensures we're set up for a timeless wardrobe with quality pieces. Quality classics can come at a variety of price points, so this doesn't necessarily mean you need to spend like crazy on clothes. It just means we all know that in a couple of years we won't need an entire closet of bell-sleeved sweaters.
8. Transportation
Extra transport expenses are slipping into our lives more quickly than ever! Many of us have passed on having a car, but adding up ride shares and public transit can often equate to the fixed expense of owning a car.
The Fix
For most of us, grabbing an Uber when we could just designate a driver or even take a longer walk is a major culprit of overspending in this category.  Committing to a primary mode of transportation — either your own car or public transit — will help shave off unnecessary expenses. (And if I were the responsible gal I really wanted to be, a chic travel umbrella would keep me from shelling out for a $10 cab every time it rains.)
How do you trim unnecessary spending? What are things you've cut back on to meet bigger financial goals?
This article was originally published on October 1, 2017.