New year, new you — which means, for many of us, hitting refresh on our fitness goals. Getting in shape is one of the most common New Year's resolutions, most notably because it requires a level of dedication that can be hard to keep up, especially when work and family shift our priorities elsewhere.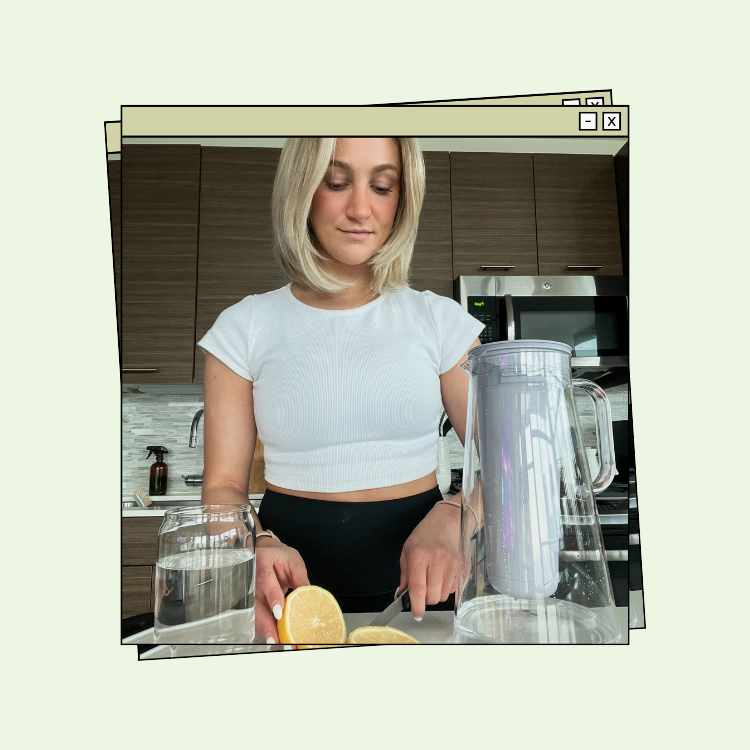 get it right in 2023 and beyond
If time and money are not on your side, consider using an app to guide your workouts. With many free options (and many more under $5, $10, or $20/month) you can skip the gym membership and work out when and wherever is best for you. Here are our favorite free and cheap fitness apps in 2018.
Source: @yogi_goddess
Under $5/month
Nike+ Training Club — Free
Good for: People who want a little bit of everything
With more than 100 free workouts (complete with visual and audio guidance) as well as video guides from experts so you can do each exercise the right way, Nike+ Training Club is a well-rounded app with a little bit of everything for everyone. You can select strength, endurance, or yoga workouts based on your mood and goals.
And since the app is FREE, there's absolutely no reason not to have it on hand in case you feel like shaking things up with a new workout.
C25K — Free

Good for: Absolute beginners who want to build their endurance, people who want to train for races.  

It can be intimidating to join a fitness class or start a rigorous workout routine when you're a total beginner lacking endurance. C25K (Couch to 5k) is a free running app that leads you on guided runs (treadmill or outdoors, your choice) with the goal to get you running five kilometers in 30 minutes within 9 weeks.

This is perfect for people who want to build up a base endurance level before starting a new workout routine. It's also an excellent starting guide for people hoping to run long-distance races in the future.
Zombies, Run! — $3.99/month
Good for: People who love games and hate working out
Some people hate running for the sake of running — but what if you were running to avoid being eaten by zombies? Zombies, Run! uses GPS to map your escape from an epidemic, during which you'll need to outrun zombies, build resource stations, and accomplish goals.
Daily Yoga — $2.49/month
Good for: Yoga lovers on a budget
Yoga is incredible for increasing flexibility and strength while pursuing relaxation and wellness. Unfortunately, many memberships to yoga studios will cost you dearly. Daily Yoga offers an affordable alternative for any yogis who are cool with doing their downward dogs from the comfort of their own home.
Runtastic Sixpack Abs — $4.99/month
Good for: The core-obsessed
Runtastic has several apps to choose from, but the sixpack abs app is notable for those among us with core strength and flat stomachs on the brain. The app uses a 10-week training program, complete with visual guides, to work your abs and build core muscles.
Source: Life With Me
Under $10/month
CycleCast — $9.99/month
Good for: Penny-pinching cyclists

Newsflash: Cycling studio subscriptions are not cheap, but for many people, cycling classes like Flywheel or SoulCycle are a favorite way to work out. With CycleCast, all you need is the app, a pair of headphones, and a stationary bike to get a group-fitness experience without the excessive cost.
Sworkit — Free (Premium $7.99/month)
Good for: Those of us who are short on time
Like many apps on this list, Sworkit offers a variety of visual and audio guides for both cardio and strength training workouts. What sets it apart is its focus on how much time you have; if you only have 10 minutes, the app will instantly pair you with a workout you can complete in 10 minutes or less.
Freeletics — Free (Training + Nutrition bundle $10/month) 
Good for: Anyone in need of a (human) coach
Sometimes an app isn't enough to motivate us. If you think you'd benefit from real encouragement from a real health coach, the Freeletics app is a great way to get nutritional advice and training on the cheap.
Seven — $9.99/month 
Good for: People with not enough hours in the day

If you think you don't have time to work out, think again: do you have seven minutes? Seven provides daily, 7-minute workouts requiring nothing but yourself, a chair, and a wall.
Source: @simrun.chopra
Under $20/month
Aaptiv — $14.99/month
Good for: People who get bored easily seeking exciting workouts
Have a smartphone and a pair of headphones? Then you can do workouts with Aaptiv. The app uses audio instructions (and upbeat, motivating music) to guide you through a number of HIIT, strength training, and running workouts.
DailyBurn — $14.99/month
Good for: Anyone craving variety
If you're using an app every single day to work out, you'd be surprised how quickly you can burn through their included workouts. With DailyBurn, you get a new workout with a new trainer every single day.
Sweat — $19.99/month
Good for: Women who want community (and options)
Originally the Bikini Body Guide by Kayla Itsines, the Sweat App has grown to include multiple programs based on your workout style and goals. Users are guided through visual, circuit-based workouts one exercise at a time. In the app, you can choose between BBG (Kayla's flagship bodyweight program), BBG Stronger (a continuation of that program which includes weights), Body & Mind (a yoga-based program), Postpartum for new moms, and — most recently — PWR, a weights-based program for women who want to learn to lift heavy.
The #BBG community has millions of participants posting their progress to Instagram, so if you thrive off of community, this app might be right for you.  
Asana Rebel — $12.66/month (billed quarterly) 
Good for: Yoga lovers seeking strength
Asana Rebel isn't just a Yoga app — it's yoga-inspired fitness, chock-full of strength workouts that'll make you sweat. Users can choose to emphasize fat burning, strength, or flexibility to select workouts that suit them.
Tone it Up — $12.99/month
Good for: Group-fitness lovers breaking out on their own

Studio Tone it Up aims to bring the fitness studio environment to your phone. You can train with group fitness instructors through the app, but also chat with other users who are taking the same courses.
Pilatesology — $19/month
Good for: People who want pilates at home
Whether you're using a reformer or heading straight to the mat, Pilates is an excellent way to get and stay in shape. This Pilates-focused app brings those workouts home with you at an affordable price.
What apps do you use to work out? Share them with us in the comments below!