While 90-degree weather doesn't exactly scream cozy vibes, August means we're embracing hygge—you know, lighting candles, fuzzy socks, pumpkin spice lattes (iced please for now), rewatching Gilmore Girls for the umpteenth time—even if it still feels like hot girl summer. And the same goes for your fitness routine. Thanks to TikTok's "cozy cardio" trend, hygge-fying your workouts can inspire you to move if you struggle with motivation (the 1.1 million views of #cozycardio say it all). This exercise reframe makes cardio actually enjoyable. Read on to find out what "cozy cardio" is all about and how to try it out for yourself.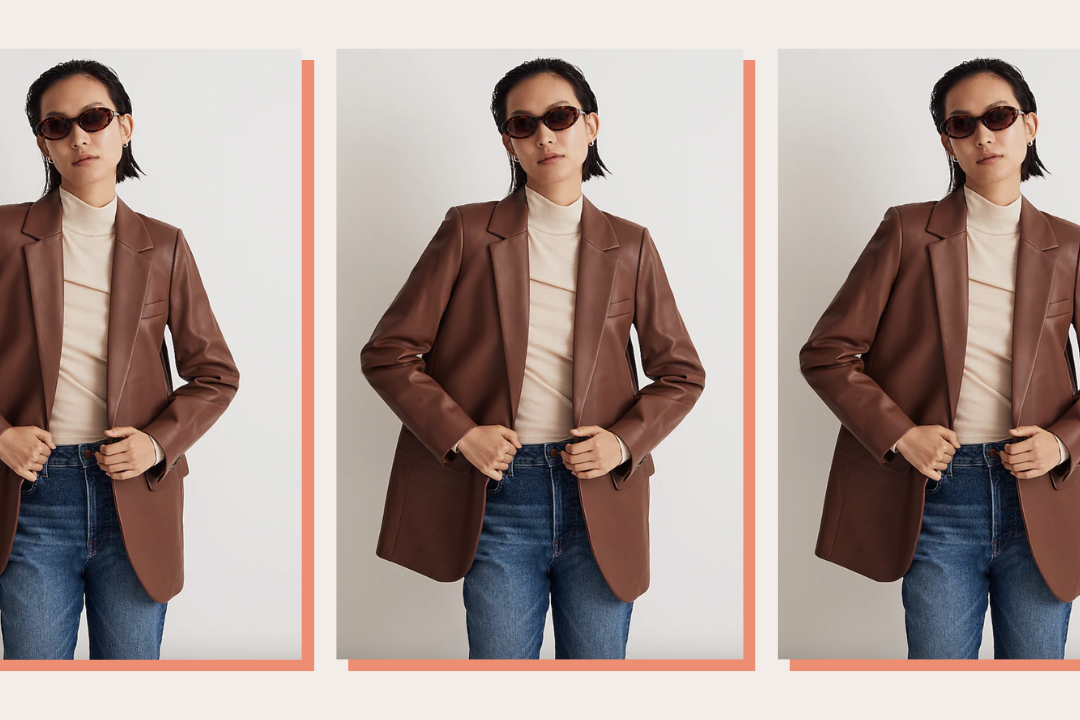 time for your fall wardrobe update!
What Is "Cozy Cardio?"
Created by Hope Zuckerbrow, AKA "Founder of the Cozy Cardio Club," cozy cardio is a more laid-back approach to movement, prioritizing exercise that feels less like a workout and more like a fun activity. In Zuckerbrow's case, it means "doing some cardio in your favorite cozy outfits, watching your favorite shows, and drinking your favorite beverages," she said.
The TikToker introduced the concept in a video that walks us through her morning routine: fill a water bottle, make iced coffee, and light a "Cozy Comfort" candle (rather on brand)–fuzzy flamingo socks included. Cozy cardio is just as much about setting a vibe as it is about the actual cardio. Zuckerbrow warms up by walking at a comfortable pace on her walking pad while finding something to watch (a go-to comfort show ideally), then varies intensity throughout the 40-minute session before ending with a 10-minute cooldown.
Pajamas and a vibey atmosphere (read: candles and a feel-good show or movie) is a stark difference from fitness past: leggings and sports bras, blasting motivating music, and sweating for 60 minutes for a workout to "count." Cozy cardio is one example of the much-needed shift to move in whatever way feels good to you, recognizing that stress relief and joy are crucial parts of life too. You don't have to force yourself into a sweat session at the gym if you're not feeling it or your body is craving a different form of movement. Instead of draining or intense, exercise can actually be, well, cozy.
How to Try It
The point of cozy cardio is to get your heart pumping in the comfort of your own home with elements that give you warm, fuzzy feels. While Zuckerbrow starts her day with an early morning cozy cardio sesh, you can adapt the routine in the evening and recreate a similar dim, cushy environment if you're more of a night owl. Don't have a walking pad? No problem. Switch out the walking with another low-impact, low-intensity form of movement like a light yoga flow or a circuit of bodyweight squats and jumping rope.
As for the vibe (AKA the most crucial part of cozy cardio), the goal is to set a relaxing environment that feels enjoyable to you as opposed to the harsh lighting and intense music you might find in a gym setting. That might look like dimming the lights and turning on a comfort show or podcast episode, or it could entail lighting your favorite candle and donning your coziest pair of sweats. Also, take a cue from Zuckerbrow and have your trusty water bottle within reach to ensure you stay hydrated–iced coffee or warm cup of tea optional.