When Emma Chapman decided her guest room needed a makeover, the first person she turned to for advice was her most frequent overnight visitor: sister Elsie Larson. As family members and co-founders of the lifestyle blog A Beautiful Mess, it's safe to say Emma and Elsie know each other's style inside and out. But differing design aesthetics posed a small challenge for the direction of the space, so the duo turned to the experts at Joss & Main to curate pieces that appealed to them both.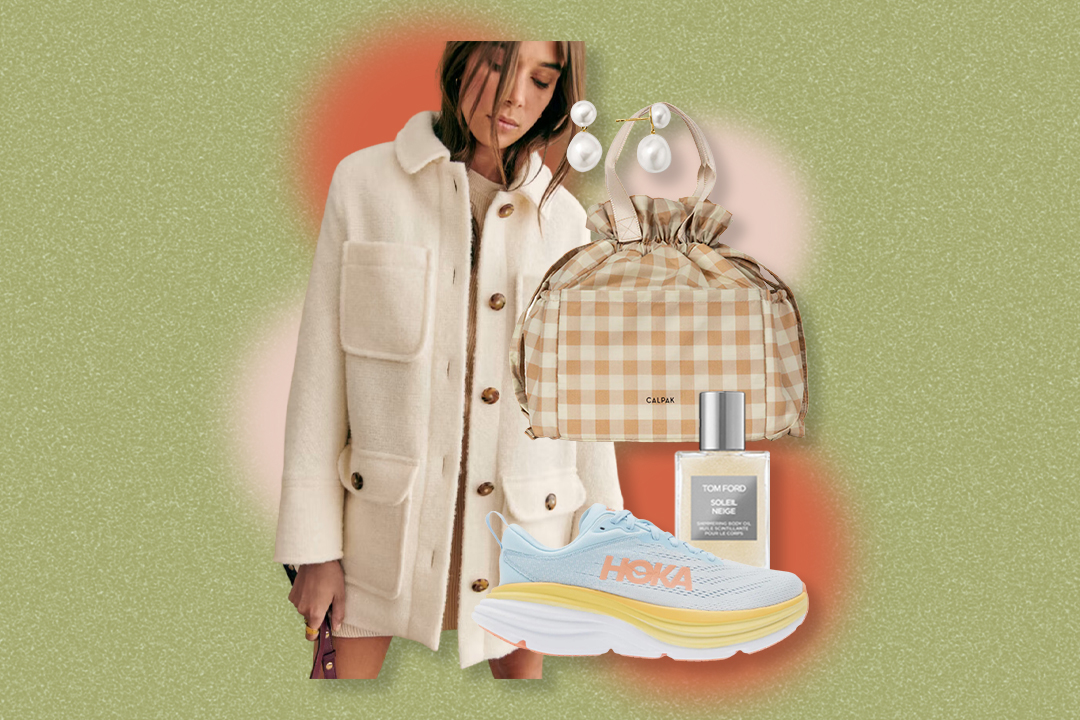 Elsie and Emma used Joss & Main's idea boards to share their most-loved items, and found a way to incorporate their individual picks into one perfect guest getaway. With a variety of textures, hints of bright colors, and unique accessories, we're already calling dibs on this bright and beautiful bedroom retreat.
To shop the pieces in Emma's guest room, visit the Joss & Main #designduos sale.
Before:
After:
There are plenty of things we both love, but our overall design aesthetics are different.
Tell us about your respective styles. In what ways do they differ?
We definitely have similarities in our styles and pretty much always have. That made it easy to steal clothes from each other's closets growing up. But our homes do feel different in that I (Emma) tend to lean more toward rustic-mixed-with-modern/minimal vibes, while Elsie tends to lean towards more clean, mid-century modern with bright pops of color. So, while we have plenty of things we both love, our overall design aesthetics tend to feel different. We're drawn to many of same pieces though, which made making over my guest bedroom together super easy and fun!
If you could use three words to describe each other's style, what would they be?
Emma: Rustic meets modern and minimal
Elsie: Clean and fresh meets vintage-inspired
Walk us through the process of designing this space. It's Emma's guest room—but Elsie spends a lot of time there—so how much input did you each have on the direction of the design?
As with any room makeover, we started by identifying our needs and what wasn't working in the room. Elsie had stayed in the space plenty before, but I texted her a couple of cell phone pictures at the beginning of our discussion. Basically, we wanted the room to feel more intentional and less cluttered so there would be room to roll suitcases into the space without it feeling cramped. We also identified a few problems that needed to be fixed, like the lack of curtains. The last time Elsie and her husband Jeremy stayed there they had trouble sleeping because it was too bright in the room (the window faces out onto our street).
We wanted the room to feel more intentional and less cluttered.
After that discussion, we started finding things on Joss & Main that fit our needs and the colors scheme/vibe we had settled on. We mainly utilized the Idea Board feature on the site so we could see each other's picks quickly and easily.
Speaking of working together, your blog is just one of the many ventures you collaborate on. Together, you've also co-authored two books, curated a line of apparel, and opened a boutique. How does your dynamic differ from project to project?
Yes, we love working together and we (clearly) have too many interests. I think we are able to accomplish so much together for two main reasons: First, we are good at getting out of each other's way. Ha! But really, we both have different strengths and weaknesses and we work together rather than trying to compete all the time. Second, since we are family, we both have an added incentive to help the other succeed. We never feel like we are working for just ourselves; we are working hard to help our sister succeed, too, and I think that pushes us to keep going.
Tell us about your favorite pieces in the room.
We both immediately fell in love with the rattan headboard and chair. They are SO pretty and give the room a really laid back vibe and keep things natural. One item that doesn't get as noticed in the photos but made the room feel SO much more cozy is the textured white rug. One more super cozy element was the Juno coverlet set on the bed. We love the texture it adds to the space and it makes getting a restful night's sleep a breeze.
Always have a good bottle of wine to share should the need arise.
Your in-laws call—they're coming tomorrow. What's the first thing you do to the guest room?
Make sure the bed has fresh sheets. I usually remember to remove the sheets and wash after guests leave, but I don't always put them back on until I know someone will be using the room. That's the first thing I always check.
Guest room aside, how do you prep the rest of your house for guests?
I usually make sure I have some kind of shareable snacks and also a few beverages. We don't always buy snack-type foods, since I will eat them all way too quickly! We mostly keep our pantry stocked with items to make meals with. So, if I know guests are going to be around for a weekend or even longer, I try to make sure I have some chips and salsa, chocolate, fresh fruit, and a good bottle of wine to share should the need arise.
What are your favorite pieces from Emma's guest-room makeover? Tell us in the comments below!