Over the past year or so, trousers have very quickly and easily replaced jeans for me. OK—that may be an exaggeration, but ever since I bought my first pair, I hardly find myself reaching for my jeans anymore. It all began with the Abercrombie Sloane Trousers. After buying one pair, and then another, and then another, there's hardly anything I want to wear anymore.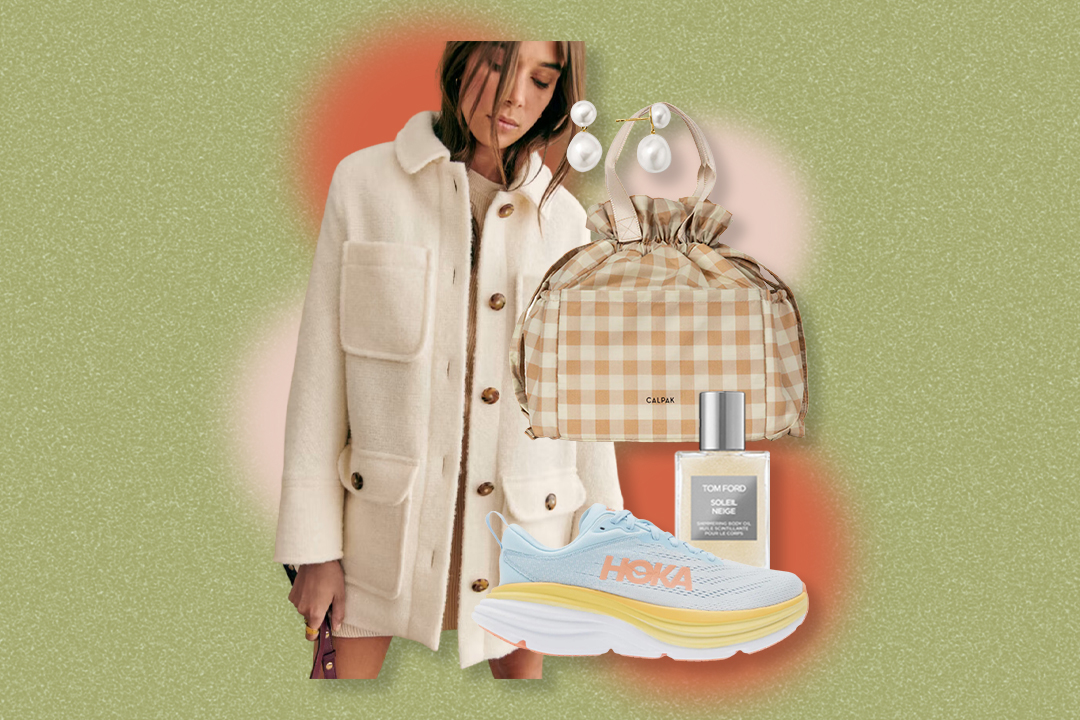 Here's the thing: These trousers are perfect. They look good with absolutely any and every shirt you may own, and the same goes for shoes. It's hard to believe, I know, but trust me on this. They also work for any type of occasion. From going out with the girls on the weekend to family parties and simple errand trips, there are easy ways to dress up and down the beloved trouser, and that's a main reason I wear them so much.
Here's why these trousers have won my heart, plus all the ways I've been styling them this fall.
Why I love them
Let's talk about the Abercrombie Sloane Trousers. Like all of Abercrombie's pants, they're offered in three different lengths: short, regular, and long. Offered in three different lengths, after I purchased my size in the short length, I immediately went to buy another pair. Being 5'2″, I've always found it difficult to find pants that stopped at a good length—not too short, not too long—and these were it. Sitting perfectly at my ankle, it felt too good to be true.
These pants are also high-waisted, and sit at my hips in a comfortable, secure way. They're meant to be a relaxed fit, and fit comfortably on my waist while maintaining a looser fit on my waist. The waistband is thick, and even has belt-loops if you need some extra support (or just want to make a fashion statement.) The front pockets are even long enough to hold your phone—no tiny, fake-jean pockets here.
These pants are a thick, substantial material that's perfect for fall and winter. I do find that I prefer to size up one size, since I prefer the more oversized look when it comes to trousers. For a tighter fit, I would pick them up in your true size.
Overall, if you see these trousers in stock in your size, buy them right away, since they do sell out fast (as does everything from Abercrombie these days). When it comes to how I style them? I've found that the opportunities are truly endless.
With a simple tee and comfy sneakers
My ultimate cool-girl outfit; you can't go wrong with a white-tee and loose pants combo. The detail of the flowy hem combined with the athletic sneaker? To die for. This has served as my ultimate uniform this fall.
With a button-up and sneakers
These particular trousers may be my favorite pair out of all of them. There's something about the khaki color that looks so polished no matter what I pair them with. I particularly love to wear them with a tank top and any simple button-up or cardigan for a cool, effortless vibe.
With a bodysuit
I thought I was a bodysuit hater until I started wearing them with trousers. Bodysuits and trousers go hand in hand. They tuck in seamlessly to your pants and the lack of bunching makes it looks completely elevated—trust me.
As a pop of color
I took a page out of my own book when shopping for an outfit to see Harry Styles on tour. I'm a strong believer in buying clothes with the intention of wearing them more than just once, so when it came to buying an outfit for a concert, I feel like I killed two birds with one stone when buying my favorite pair of pants in a fun color I can wear again and again. And really, how could I pass up this gorgeous shade of purple?