Well, it seems like we might be self-isolating and social distancing for a little while longer than expected. Because of this, it might seem like you've already done all of the activities that you could possibly think of to keep yourself busy while staying at home.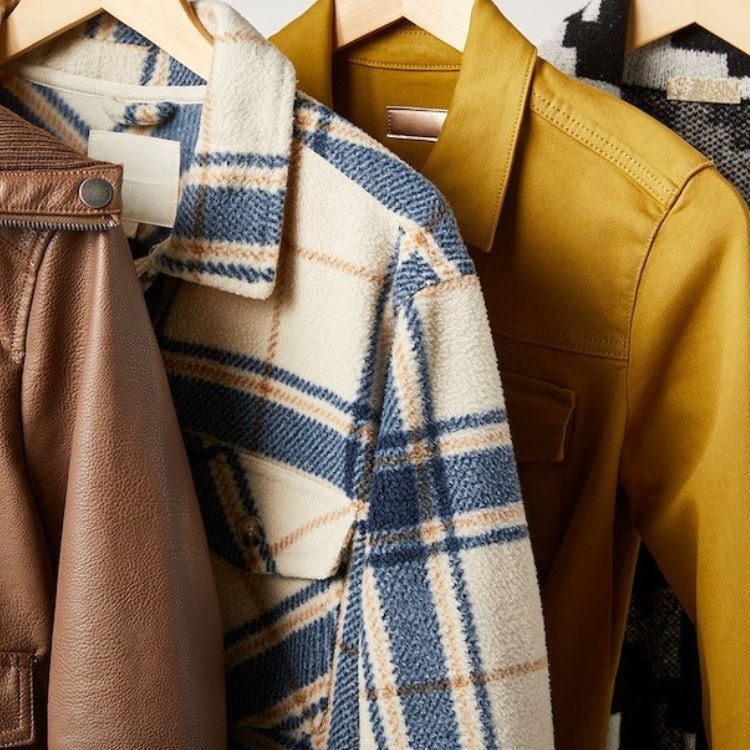 ...and it's wallet-friendly
Although it's important to try to stay positive, it's also easy to get bored, it's easy to get frustrated, it's easy to feel lonely, and it's easy to feel upset—all of these things are normal, justifiable, and probably being felt by a lot of other people. I know that I get easily overwhelmed and anxious, and I turn to some sort of mental stimulation to get my mind off of things. And by the way, it's also totally OK if you just feel like just watching Netflix on the couch.
If you feel the same way that I do however, you're in luck, because we're not out of activity ideas just yet. Here are 18 activities to do at home, that you haven't thought of yet:
1. Start back up on an old hobby
Think back to childhood (and beyond) and all of the things that you used to enjoy doing in your free time. Was it crafting, painting, playing an instrument, dancing, knitting, playing video games, writing poetry, or making jewelry? Whatever your favorite old pastime might be, now's the time to get back into it.
2. Turn your home into a spa
Take self care a step further than an in-depth skincare routine by giving yourself an at-home mani-pedi. If you have a no-chip manicure that you want to take off, you can do so at home using these steps. Then give yourself an extensive mani-pedi—complete with soaking, filing and buffing, your best scrub or lotion, and of course, nail polish. Wearing your favorite face mask while you do it doesn't hurt either.
3. Declutter your tech
On your computer, back up your files to an external hard drive, clear out unwanted files, and organize all your folders (pro tip: clear out your downloads folder of everything you don't need!). On your phone, organize your apps and delete unused ones, delete extra photos in your camera roll, and make sure all of the photos you do want are backed up. It's also a perfect time to go through your email inbox and unsubscribe from email lists you don't want to be on anymore (use a tool like Unroll Me to make this a lot easier).
4. Read a book and then watch it on screen
I'm a huge believer that if you're watching something that is based off of a book, you should read the book too! It's so much fun to compare the two and have more background knowledge going into watching the movie or series. I'm currently in the middle of reading Harry Potter for the first time and then rewatching the movies, and it's been a real treat to compare them to the books. A more timely one to try: read Little Fires Everywhere and then watch the new Hulu series!
5. Follow a Youtube makeup tutorial
Beauty gurus, who? Dare to try out a bold new look or try to perfect a certain skill (winged eyeliner, maybe?) by following a makeup tutorial from one of the internet's many makeup artists. If you have a specific eyeshadow palette that you never really use because you're not sure how to wear it, try searching "[its name] tutorial" on Youtube. You'll be coming out of this isolation more ready than ever to show off your new skills.
6. Exercise your brain
Try your hand at a puzzle, a game of Sudoku, a few crosswords, or a language-learning app (I personally love Duolingo). If you want something even more relaxing, pull out your old colored pencils and coloring book for an afternoon of good old-fashioned coloring. Don't have a coloring book? Find thousands of free printable coloring sheets on sites like this one.
7. Clean your makeup brushes
I am 99 percent positive that most of the us do not clean our makeup brushes as much as we should (me definitely included, so this one is for sure on my social distance to-do list). Since most of us aren't wearing makeup daily right now, we don't need to worry about waiting for our brushes to dry post-cleaning, either. Not sure how to properly clean them? Here's a step-by-step guide.
8. Make a playlist
If you're always wishing for the perfect playlist for each activity in your life, but never have time to curate them to your standards, what better time than now to play DJ? Take to your Spotify account and make playlists 'til your heart's content. Some great ones to have on hand for the future: workout, dance party, working/focus, driving, and all-time faves, just to name a few.
9. Start an herb garden
Got a green thumb? Whether you're having trouble preparing your normal outdoor garden or just want to try something new, a small indoor herb garden is the perfect place to start. You can order a kit with everything you need online (here's one with great reviews), and then once the herbs are grown you can use them in your at-home cooking!
10. Make a charcuterie board
Challenge yourself to make a beautiful charcuterie board using only what you have in your fridge and pantry. Gather up all of your cheese, cold cuts, pickles, olives, nuts, fruit, and spreads and make yourself something Insta-worthy. For a little bit of extra fun, make it a competition with whoever you're isolating with (or a virtual one if you're isolating alone).
11. Set up a wine tasting for yourself
If you have a bunch of bottles of wine that you haven't opened yet because you're weary of trying something new (it's OK, I know we all have our go-to), play sommelier and set up a tasting for yourself and/or your isolation-mates. This goes great with that charcuterie board!
12. Color code your closet
You might have already gone through and Marie Kondo'd your entire closet, but did you organize it by color? Not only does this look extremely pleasing, it also helps you find what you're looking for when picking out an outfit. Another closet tip: organizing tops and dresses by length and/or sleeve length is also super helpful in expediting the outfit-building process.
13. Participate in a yoga or meditation challenge
Try to practice something mindful and move your body every day, even if it's just for a few minutes. While there are hundreds of yoga and meditation challenges to choose from, I personally love this 30-day yoga challenge from Yoga with Adriene on Youtube. If meditation is more your style, try this 30-day challenge from Refinery 29. And if you'd rather just create your own challenge for yourself, that works too!
14. Cook yourself a four-course meal
Since we can't dine out in restaurants, we can bring the restaurant experience home. Make up a four-course menu—salad/small bite, appetizer, entree, dessert—put on your chef's hat, invite whoever you're isolating with (or invite someone via Facetime), and try out a few of those recipes that you've had pinned for ages. You can even make it have a theme, if you're feeling extra fun!
15. Have a movie series marathon
Always wanted to have a marathon of all of the movies in that one series but never had the time? Now's your chance! Some of my personal favorite recommendations for series to watch are: Twilight, The Hunger Games, Divergent, Harry Potter, Pirates of the Caribbean and Fast & Furious (yep, you read that right). Of course, there are a whole bunch more, like The Lord of the Rings, Star Wars, or any superhero franchise … I could really go on forever. Fair warning: you might need a whole weekend (or week) to watch some of these.
16. Learn how to make your favorite cocktail at home
If you catch yourself dreaming of your go-to cocktail from your bar or restaurant of choice, why not try making it at home? Last weekend, for example, I really wanted a margarita, but I didn't have any margarita mix, so I made one using this recipe. It was delicious and, as a bonus, I felt very cool playing bartender. Also works with fun mocktails!
17. Have a virtual game night with friends or family
We've all heard about the virtual happy hours and regular Facetime sessions, but just because we can't get together face-to-face, that doesn't mean we can't have a game night. Choose a board game that you all have and play through video chat (some games that work for this are Yahtzee, Bananagrams, and Scattergories)—or download an app like Houseparty and play virtual games with the group.
18. Make a list of all the things you want to do as soon as we can do them again
It never hurts to dream of the things we can't wait to do when we resume life as normal. Write down all of the activities you want to make sure you do as soon as you can, whether it be to visit a museum, picnic in the park, plan a trip, or even just hug your friends. Reflect on the new perspective that can be gained from this experience, and remind yourself to not take the little things for granted.