Social distancing during the COVID-19 quarantine feels a lot like that time in between Christmas and New Year's where days of the week simply don't exist. What day of quarantine are we on? It could just as easily be day six as day 32. I'm unsure at this point.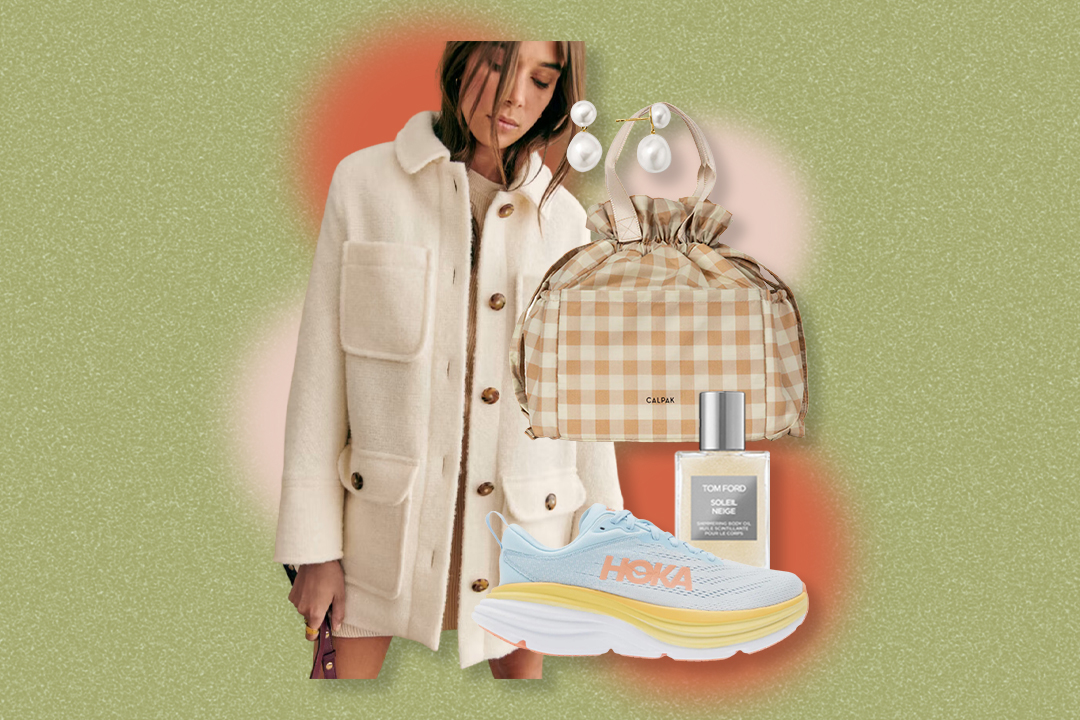 I live alone in a small studio apartment with my tomboy of a kitty, Gizmo. She and I have become alarmingly close during this process. She loves sending impromptu Slack messages to TEG team, snuggling up on my lap as I address my article edits, and begging for food even though I just fed her 14 minutes prior. Last Wednesday, after a typical day of working remotely, I made a home-cooked meal, watched some Netflix, and scrolled on Instagram, as per usual. After dinner, Gizmo was feeling like her typical mischievous self, jumped on top of my coffee table, and punted my empty wine glass into the atmosphere, which shattered into approximately 56 pieces upon impact. I shrieked and said aloud, "Gizmo, you are so reckless!" Now, I pose a question for you: what's more alarming … that another wine glass bit the dust, or the fact that those five words to my cat were the first that I had verbalized all day?
On a normal day, I'd consider myself to be a decently social person. Sure, every once in a while, I choose recharging my social battery (watching The Marvelous Mrs. Maisel while eating Ben & Jerry's in peace) instead of hanging with friends, but I'm telling you, being forced to stay in has made me crave social interaction more than ever. In an effort to feel less lonely during this quarantine, I've explored some options that have helped me feel connected in a time that has the potential to make me feel as lonely as ever:
1. FaceTime your people
I mean it when I say that FaceTiming my friends and family members has become my new favorite hobby. Before COVID-19, I'd shudder at the sound of my phone alarming me to a FaceTime call … you mean, someone wants to talk to me? And see my face? Instead of texting? The audacity. Sure, you can communicate with people over text if you prefer, but I really have grown to love the authenticity of FaceTiming and seeing my people in real-time. I've used the time to connect with my go-to besties, friends I've felt distant from, and family members that could use a little extra lovin', too.
2. Pick a recipe with a friend, cook together over FaceTime, and virtually eat dinner together
That being said, doing anything I'd otherwise be doing alone but adding FaceTime to make it social has become a new favorite of mine. This week, my friend and I made this teriyaki salmon at the same time, uncorked a bottle of wine, and pretended we were having dinner together. It was almost as great as the real thing and I only had to clean/cook for one. Bonus! Your recipe doesn't have to be complicated—if you're looking for easy meals to make out of stuff you already have at home, check out these staple-centered recipes. We've got your back.
3. Write love letters to your friends (and have them do the same)
Take some notes from Noah Calhoun (The Notebook) and get to writing, ladies. It's just as therapeutic to write love letters to your friends as it is to receive them. It passes the time wonderfully and opens up an opportunity for you to dive deeper into the relationships that you already have. Tell your friends ahead of time so that they can return the favor—or don't, and surprise them. Regardless, reflecting on the connections you already have is sure to bring a smile to your face.
4. Start a book club
You and your friends have always vowed to start a book club, and there's no better time to start than now. Decide upon your first book, set a deadline, and discuss over FaceTime or your video chatting service of choice. Not sure what book to choose? Start with this list of our editors' favorite books of all time, and you're set.
5. Download the "Netflix Party" Chrome extension
Netflix and chill, but make it Chrome. If you have the Chrome web browser, you can install the "Netflix Party" extension and I'm telling you, it's life-changing.
To start the party: Install the extension, open any video on Netflix's website, play the video, and create your party. There will be an "NP" icon located next to the address bar that will allow you to share the URL with others.
To join the party: Install the extension, then click the link sent to you by your friend. It'll redirect you to Netflix where you can click the "NP" icon, located next to the address bar, and join the party.
6. Tune into Instagram Live hangs
Last week, our associate editor and copy editor, Beth Gillette, hosted a happy hour on TEG Instagram and it was iconic. Plenty of accounts and celebrities are hosting virtual hangouts, so be on the lookout while scrolling IG! I follow Mark Kanemura, former So You Think You Can Dance contestant, who has been hosting IG live dance parties every day of the quarantine. They make me feel so good and foster a sense of community in an otherwise virtual space.
7. Play games with friends in iMessage or through the House Party app
According to Vogue, HouseParty is "the quarantine app you need to download immediately," and after following their strict orders, I understand why. If you're a newb like me (my 20-year-old sister is laughing at me right now because I'm "late to the game on everything" per her standards), HouseParty is a group video chatting platform that's super user-friendly. Essentially, you pop into a "house" when you're ready to chat/play a game (like Heads Up!) to connect with other users who you're already friends with on other social media platforms.
If you're looking to keep competition one-on-one through your messages app, go to iMessages download GamePigeon which will allow you to play pool, darts, mini-golf, basketball, 20 questions, word hunt, and more with your contacts of choice.
It's in these times of quarantine that I find myself wanting to connect to humans more than ever. What ways have you been staying connected during COVID-19?