I've always understood the need for a curated home. As a kid, I filled my room with magazine cut-outs (largely of The Jonas Brothers), not just because I enjoyed staring at them all day, but because it reminded me of what my life could be like one day (interviewing Nick for Seventeen where we fall in love). I planned my wall meticulously, making sure every square inch matched up, the colors went together, and I never put solo shots too close together. Just because I had a lot of pieces, I made them fit together. Minimalism hadn't quite entered the scene yet, but I understood the principles even if I presented as a maximalist (which I'd still say about myself now).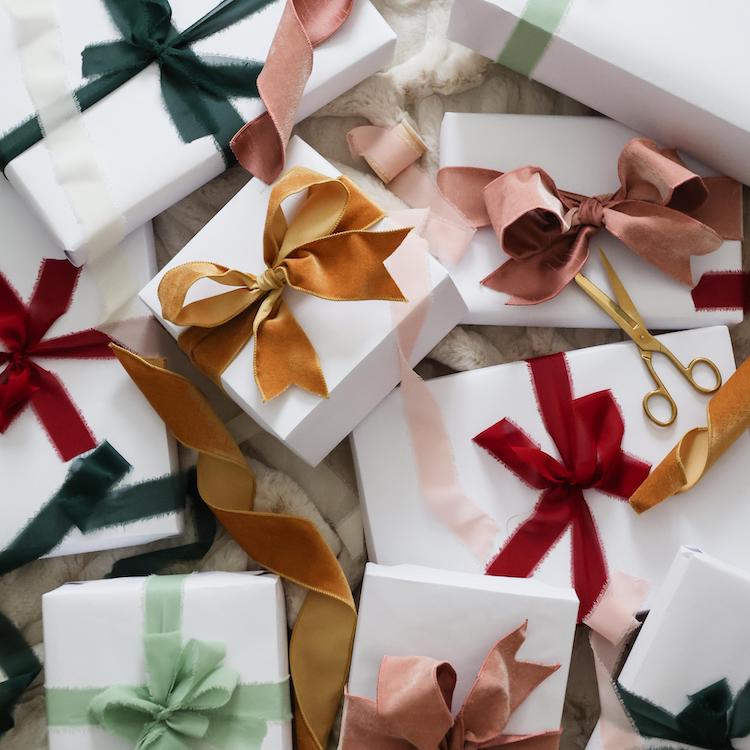 the perfect gifts for everyone—and we mean everyone—on your list
Having a space that makes you feel inspired and overjoyed is the most underrated feeling. Whether you're the only one who sees your home or you're an entertainer at heart, developing a space you're proud of is always the goal. But as with most things, it can be hard on a budget. I have CB2 taste on a Target budget—so, what's a girl to do? Instead of focusing on big, expensive furniture pieces, I'm adding small items to my decor that make a big impact in making my home look like I spent much more, giving me all those vibes I crave. Here's what I'm adding:
1. Bust
Is there any way that a bust won't look chic as hell? I don't think so. It's a staple for adding a touch of glamour to your home without adding something truly grandiose.
2. Candles
Old, unused, and dusty candles set out for "decoration only" are a thing of the past—whose idea was that anyway? Update your space with a gorgeous jar or a pillar candle in a unique shape and a luxurious scent. Your home will look like a fancy hotel and smell like one too.

3. Florals
Adding florals, whether real or faux, instantly makes a space look brighter and more styled—without really all that much effort. You can find faux flowers and stems almost anywhere (Target, Amazon, Etsy, etc.) depending on your budget and the look you are trying to achieve.
4. Trays
Instead of placing all of your items right onto a surface, use trays as catchalls for like items. Whether you have matches, lip gloss, or jewelry out on a surface, putting them all together makes them look styled versus messy. This also works for singular items that you want to stand out or just have a place for, such as your keys, wallet, etc.
5. Nice Utensils
Having nice utensils in your kitchen levels up your home (and cooking) ten-fold. Gold, silver, wooden, chrome—you name it, having nice utensils displayed makes it look styled without even trying. We recommend using neutral vases or holders that have a little bit of texture for an aesthetic touch.
6. Personal Touches
Your hobbies and favorite things don't have to hide away in drawers or closets! An expensive-looking home always displays unique, fun items of the people living there, and this is especially big in celebrity home decor. This could be old family photos, guitars hung on the wall, your favorite records or albums, or fashion and beauty items, but the opportunities are endless.
7. Nice Soap
You spend so much time washing your hands, so why not at least make it a luxurious experience? You don't have to splurge to get the look either. Target has beautiful soap and lotion dispensers you can reuse over and over again.
8. Pillow Covers
Having the option to change out your pillow covers with the seasons or whenever you get bored is a game-changer. If you want to subtly change the look of your home without spending a lot of money, try this. We learned from Studio McGee to never underestimate using pillows with textiles and patterns to elevate a space.
9. Books
Whether you're an avid reader or just love the look of a fancy coffee table book, there's no denying the ways books can really style your space. Some ways to use books include: for pops of color, displaying out on a coffee table, adding extra height to styling pieces on a shelf, to spread out decor pieces throughout your home, as their own styling piece, as a make-shift side table—truly, you can do no wrong with books.
10. Perfume
You spent too much money on your perfume for it to go unnoticed, right? This is an obvious choice for a dresser or vanity in a bedroom, but it's a gorgeous way to bring something you love into the rest of your space too.
11. Lamps
Instead of overhead lighting, always opt for a few unique lamps throughout your space. Not only will your lighting actually be better, but it injects a bit of extra style into every room.
12. Pillar Candles
No candles are off-limits, but pillar candles have made a serious comeback, and they're an easy decor piece to add to any space because they take up minimal room. If you can find a cute vintage candlestick holder to match, you're set.
13. Faux Greenery
Faux greenery is a simple way to add a breath of fresh air (metaphorically) to your home, plus a little pop of color. If you can keep indoor plants alive, more power to ya.
14. Nice glassware
Having some pretty glassware in your home upgrades your at-home bar, regardless of if you have a bar cart or even if you drink alcohol. Heck, I love my nice glasses so much that I drink just about anything out of them. If you haven't tried pouring your kombucha or sparkling water into a wine glass, what are you waiting for?