Even if you set out with the best of intentions, it's hard to save money over the course of a typical Friday night out. We all know that Uber rides, drinks at the bar, and midnight pizza slices can add up quickly! But if the idea of actually enjoying the start of the weekend without spending more than $20 seems impossible, think again. There are plenty of things to do on Friday—whether you're with friends, a partner, or alone—that cost next to nothing yet will still keep you entertained and FOMO-free. Try one of these Friday night activities to kick off your weekend without blowing your budget.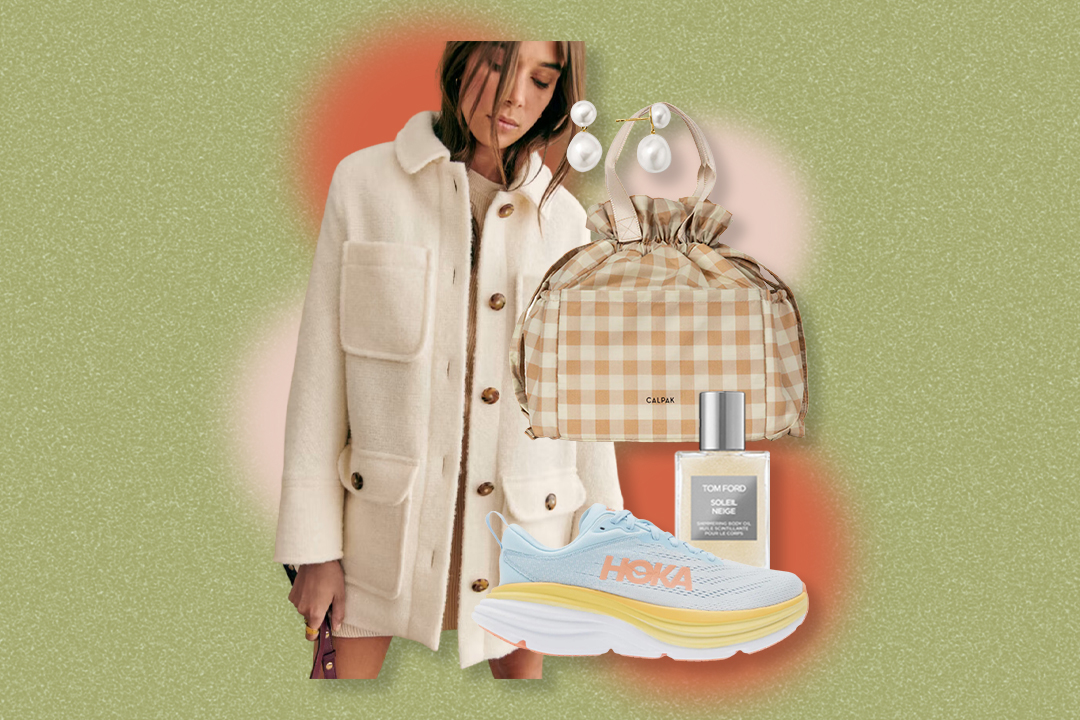 If you're flying solo:
Thrift a Little
Why not head over to that thrift store you've been meaning to check out for, well, ages, and treat yourself to an item or two? Trust me, you can find some pretty great things on the cheap—I recently scored an adorable leopard print tote bag at my local Goodwill for just $7.99! And don't skip over the glassware section. You might just find some gems for your bar cart.
Embrace Your French-Girl Side
Grab some macarons from a local bakery, pick up a tin of Harney & Sons tea in the Paris flavor, and stream Moulin Rouge! while curled up on the sofa. Ahh, bliss.
Pick Up and Plow Through a Novel
Grab a new paperback from your local bookstore, put your phone on Do Not Disturb, and embrace your bookworm side sans interruptions. If you've been in a reading funk and are looking for something to fly through in just one sitting, I've got you covered. Love romances? Don't miss Every Summer After by Carley Fortune. Prefer to escape from the world with a twisty thriller? Lindsay Cameron's Just One Look is a must-read.
Carley Fortune
A decade ago, Persephone Fraser made the biggest mistake of her life. When she receives a call that sends her rushing back to the lakeshore of her childhood, she's forced to confront the failures and misunderstandings of her past and the man at the center of it all: Sam Florek. In a story that spans six summers and one weekend, Percy and Sam must decide whether their past mistakes will determine their future.
Lindsay Cameron
After taking a tumble down the corporate ladder, Cassie Woodson takes a temp job reviewing correspondence for a fraud suit to make ends meet. While sorting through endless emails, she happens upon the private correspondence between a partner at the law firm and his wife. After one peek into their apparently perfect life, she can't look away.
If you're hanging with friends:
Make Pizza for Your Crew
Forget those pesky delivery fees and invite your group over for pizza at home. Pop over to your nearest Trader Joe's and stock up on the basics. All you need is some TJ's premade crust, tomato sauce, cheese, and pepperoni or veggies for toppings. Grab a $4 bottle of wine on your way to the checkout line and you're golden.
Host a Movie Marathon
Cue up your favorites for a movie night. (When Harry Met Sally and You've Got Mail are both on Netflix at the moment, just saying!) Invite friends over for a double feature and surprise them with a selection of movie theater-style boxes of candy (they only cost a dollar or so each at places like CVS, but they'll look super festive). And don't forget to pop some popcorn!
Have a Drink Tasting
There are so many types of hard seltzers (and ciders!) on the market these days, and you know you've been wanting to try 'em all. Ask each of your friends to bring over a pack of drinks (make sure everyone sticks to a different brand, because ~variety~) and take turns deciding which Black Cherry flavor is better—Truly or White Claw. At the end of the night, divvy up whatever is left so your friends can stock their fridges with their favorites.
If you're with your partner:
Check Out That Darling Diner
Not every date night out needs to be fancy. Find a diner in town—you know, like the ones you used to go to with your friends in high school—and order burgers and shakes while enjoying some grade-A people-watching. Bonus points if you can find a place that's been a local staple for decades; the more authentic, the better!
Take a Tour
Play tourist in your own city by signing up for a ghost or walking tour, many of which are pay as you wish. Whether you're looking to get spooked or simply see your hometown through the eyes of visitors—all while getting some steps in—you won't regret trying something like this at least once.
Sweat a Bit
Get your sweat in before the weekend kicks off. Sign up for a workout class you've both been wanting to try (many studios are free for first-timers!). Then reward yourselves with smoothies afterward. Exercising with a partner can be a great bonding experience, and you can spend the rest of the night watching TV on the sofa together without feeling at all guilty.