Remember the good old days of displaying wine and liquor bottles above the kitchen cabinets in your college apartment? Add in some twinkle lights and voila, you created what we all thought was the perfect ambiance for a night in with your girls. Fast forward and now I'm a few years (*coughs* a decade) removed from that time of my life, but I'd be lying if I said I haven't come up with better alcohol storage ideas for my bottles of cab sauv or the fancy gin I keep tucked away for special occasions.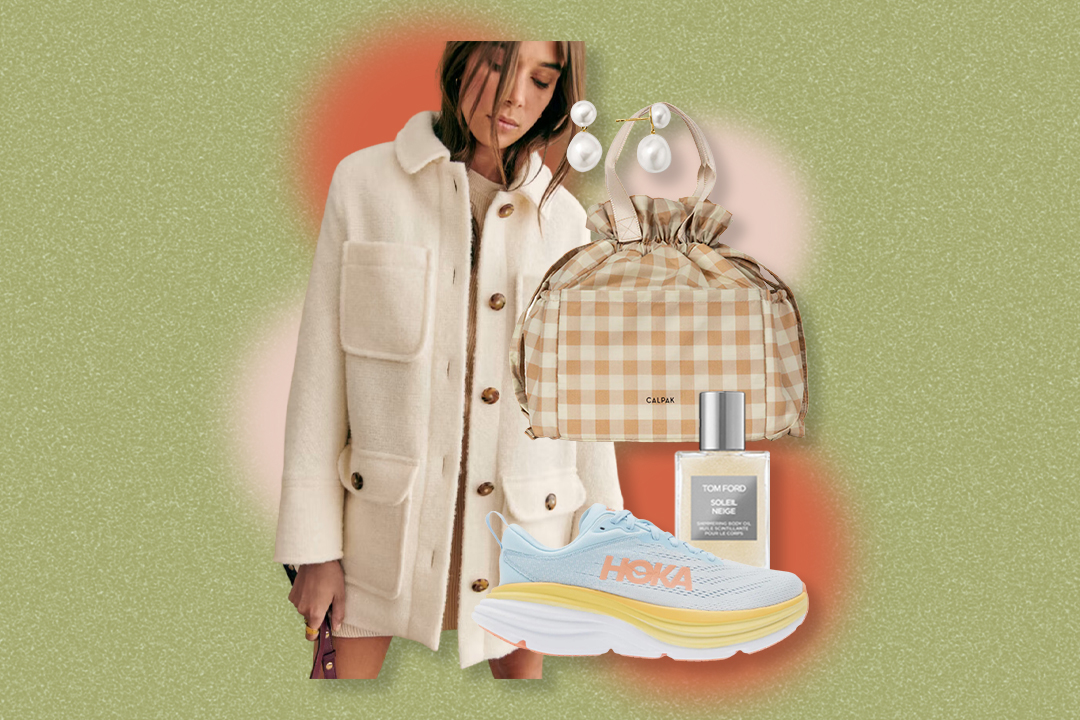 Of course, bar carts are a great option and have long been a staple for any cocktail-loving host (I mean, you've seen the Friday night dinner scenes of Glimore Girls, right?), but it can be tough to find one that fits your budget and personal style. So if you, like me, are looking for more creative ways to stash your sprits, check out these out-of-the-box(ed wine—c'mon, I had to) alcohol storage ideas.
1. In an Up-Cycled IKEA Unit
In the middle of a recent TikTok scroll, I stumbled upon a DIY trend where people are upcycling IKEA furniture to create stunning one-of-a-kind pieces. After seeing some of the before and afters, I don't know that I'll ever splurge on furniture again. They've convinced me that you really can do it yourself. Have an old Kallax shelf or Ivar unit that no longer matches your aesthetic? All it needs is a new coat of paint or wood accents, updated hardware, and legs to make it look like a Restoration Hardware-worthy drink cabinet. The best part about this idea is that you're saving money by repurposing furniture you already own, and your guests will be impressed not only with your bartending skills but also with your craftiness.
2. On Space-Saving Serving Trays
If you're low on space in your home, you may feel like you're missing out by not being able to incorporate the trendy look of a bar cart. But fear not, trays can be an equally beautiful way to corral your cocktail accessories. Select a tray that matches your décor (bonus points if it has handles so you can carry it from room to room while you're entertaining), and fill it with must-haves like glass decanters full of your favorite spirits, paper straws, stir sticks, and garnishes. A bar tray will serve your guests just as well as a bar cart while taking up a fraction of the space, meaning you'll have more room for the post-cocktail dance party that will inevitably ensue.
3. In an Unexpected Entryway Table
Okay, bear with me, I'm not insisting that you turn your foyer into a serving station (well… maybe I am, because being welcomed home by your favorite cocktail doesn't sound half bad). But I am suggesting that you turn an unexpected piece of furniture like an entryway table into beverage storage. A console table, vanity, or desk could also do the trick. Whichever you choose, go all out styling the top with your favorite glassware, serving pitchers, and an ice bucket, then utilize the drawer space to hide your less attractive bottles of booze or mixers. Using a piece of furniture in a way other than its intended use is not only a pro move, it also guarantees a one-of-a-kind look that can only be found in your home.
4. On Open Shelving
Minimalist floating shelves are a great blank canvas for you to decorate in line with your personal style, and when hung in the right place, they can create a beautiful cocktail station without taking up any floor space. Artfully line up your most aesthetic bottles of wine or miniature bottles of soda water, and carefully stack a set of stemless wine or rocks glasses. Finally, fill in any gaps with succulents, books, or other small trinkets.
5. As Unexpected Decor
Using bottles of alcohol, decanters, and glassware as décor sounds like a move that the aforementioned 21-year-old me would make, but I believe there's an elevated way to make this work for 29-year-old me and you too. The best part about this is that your alcohol, glassware, and accessories don't have to all be in one place. As long as you know where they all are, that's all that matters, right?
6. Outside on a Garden Table
If you do a lot of outdoor entertaining or you live in a warm place year-round (lucky you), garden tables are a beautiful and unexpected way to store and display your alcohol and cocktail accessories. While we don't recommend keeping some of your bottles out if it's too hot for too long, you can bring them out for a day by the pool or a summer evening dinner party to impress all of your friends. Mix in some gardening decor and you have the perfect indoor-outdoor vibe.