Most of us have an online shopping routine that goes something like this: We open up our web browsers, click to a few blank tabs, search for our desired products in Google, and head over to Amazon to compare prices. The Amazon logo has become an integral part of our everyday lives, but what many people don't know is that the site offers much more than just an online catalog. Are you taking advantage of these Amazon features?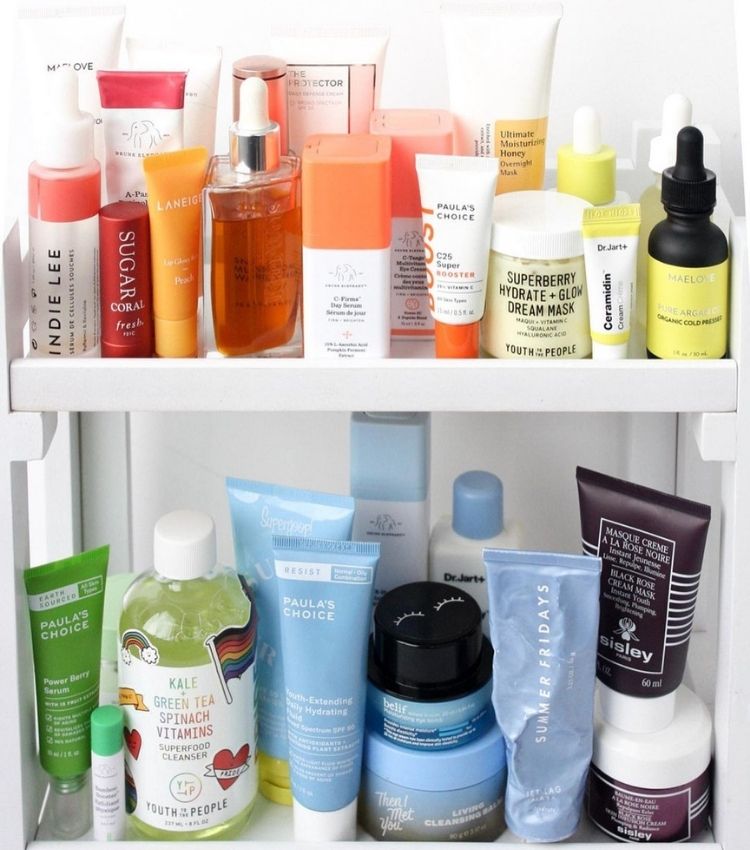 the wrong order can reduce effectiveness
To donate without spending a dime, use Amazon Smile.
Shop on smile.amazon.com, and the site donates a portion of the purchase to a charity of your choice. Sound too easy? There isn't any catch or special account needed—just ensure you start your browsing from the Smile site to activate your charitable contribution.
Source: Amazon
Avoid running out of essentials with Amazon Dash.
Amazon knows it's frustrating to start a load of laundry only to realize you're out of softener, or to turn on your coffee pot and discover an empty bag of your favorite morning caffeine. Amazon's answer to this predicament is Dash, a $4.99 Wi-Fi enabled device that allows you to reorder products with the push of a button. Simply pair the Dash button with a product in the setup process and stick it on visible surfaces in your home—the washing machine or a drawer, for example—then push the button when you're out. Although it might seem a bit pricey to automate such a simple task, Amazon gives you $4.99 back on the first purchase of your item, so it comes out a wash with just one use.
Save money on reorders with Amazon Subscribe & Save.
If you're a creature of habit and order the same protein powder or dog food each month, using Amazon Subscribe & Save results in dollars off each reorder. If an item is available for this model, you'll see an option highlighting potential savings at checkout, and you can even personalize how frequently you have the product auto-delivered. As a safety net, Amazon emails you prior to shipping so you can delay the order if it's not necessary.
Source: Brit + Co
Keep tabs on your favorite products with Amazon Flow.
The Flow app allows you to take a picture of a product on your phone and have the item automatically added to your personal Amazon shopping list. Although the feature isn't 100 percent accurate, it's a great way to remember to try that coconut water your co-worker loves or the night cream your sister recommended.
Source: Marianna Makela
Get a host of additional perks with Amazon Prime.
Most of us know Amazon Prime for its free two-day shipping option that jumps off the page when you're scrolling through the site, but there's much more to the membership than just this perk. These are some of our favorites that might convince you the $99 yearly membership fee is worth it if you aren't already a subscriber, or make the most of your money if you are.
1. Two-day shipping works for most occasions, but Prime Now, available in select locations, takes fast to a whole new level, delivering your order of at least $20 in just two hours. In even more of a pinch? One-hour delivery is available with some items for an additional $7.99. If you live in Seattle or Manhattan, this service even includes alcohol—perfect for that Friday night gathering where you finish a bottle of wine a little too quickly!
2. If you're ordering items you don't need anytime soon, Prime Members can select "no-rush shipping" and a credit is automatically applied to their account once the order ships. In our experience, the credit is generally eligible for $1 off Kindle Books, apps, Amazon music, or Amazon video rentals, but it can vary based on your order.
3. Netflix, move over. Prime Video has a great selection of movies and TV shows ready to watch on demand. Amazon also recently began releasing its own original content. Some of our favorites to binge on are "Bosch," "Betas," and "Mad Dogs." Music buff? Check out Prime Music, which lets you stream just like you would on Pandora or Spotify.
4. If you get a daily message on your phone saying you're almost out of storage, Amazon Drive can help. The problem is likely a space issue due to last weekend's selfies. Prime members receive free unlimited storage for photos and 5 GB for videos or other data.
5. You can also share the Prime love with up to two adults in a household. Although this isn't applicable for all benefits, it does include our favorite perks above, in addition to Kindle Lending Library, access to exclusive deals, and more.
6. Looking for the perfect gift for a loved one? You can gift someone a one-year Prime membership! If they already have an account, not to worry. At redemption, they will be given the option to exchange the membership for a gift card of the same amount.
Have you had a great experience using an innovative Amazon feature? Share with our readers in the comments below!